John Ingle: Do You Know About the Soap-Opera Star's First Act?
Posted By Patrick Kiger On September 19, 2012 @ 3:11 am In Legacy | Comments Disabled
Every actor has a signature role. For General Hospital cast member John Ingle, it was his portrayal of Edward Quartermaine, one of the wealthiest men in fictional Port Charles, N.Y., and a schemer so cleverly insidious that Niccolo Machiavelli might have looked to him as a model for The Prince.
Ingle, who took over the role from an ailing David Lewis in 1993, came to own the role thoroughly. He was such a fan favorite that just two years after he left the show in 2004 to take a role in another soap, the producers let his replacement go and rehired him when he wanted to return.
Ingle, who passed away on Sept. 16 at age 84 [1] in Los Angeles, just a few days after his farewell performance as Quartermaine, played roles in scores of other TV series as well, from Newhart and Who's The Boss? in the mid-1980s to Parks and Recreation in the late 2000s.
Before any of that, however, Ingle had an even longer-running role than he did in General Hospital, and it took place not on a sound stage, but in a classroom. Before becoming a full-time actor in the mid-1980s, the native Oklahoman spent 30 years teaching drama to students at high schools in Hollywood and Beverly Hills, and moonlighting at Los Angeles City College in the evenings. During that time, he helped nurture the careers of a multitude of future stars. Here are five of his most outstanding pupils:
Nicolas Cage. The Beverly Hills High alumnus, who went on to star in hits ranging from Moonstruck and Leaving Las Vegas to the National Treasure films, apparently thought so highly of his former teacher that he showed up to introduce Ingles as master of ceremonies at a 2001 Los Angeles arts festival.
Swoosie Kurtz. The star of the TV shows Sisters and Mike and Molly took Ingle's acting class at Beverly Hills High, and in a 1982 interview [2] recalled Ingle as "a great man who really tapped something in me."
Julie Kavner. The Beverly Hills High alumnus appeared in The Mary Tyler Moore Show and Rhoda in the 1970s,  but achieved her greatest fame as the raspy voice of Marge Simpson on the long-running animated sitcom The Simpsons. In a 1992 New York Times profile [3] of the actress, Ingles recalled her as a late bloomer who was "excellent at improvisation, but she wasn't an ingenue."
Richard Dreyfuss [4]. In a 1985 interview [5], Ingles recalled that he told the star of movies such as Jaws and Close Encounters of the Third Kind that he wouldn't make it "unless he lost some of his brashness," adding: "Fortunately, he didn't listen to me."
Albert Brooks [6]. The comedy director (Defending Your Life, Lost in America) and actor (Broadcast News) paid tribute to Ingle via Twitter [7]: "R.I.P John Ingle. General Hospital star and my high school drama teacher. Wonderful guy."
Here is Ingle's final scene in General Hospital.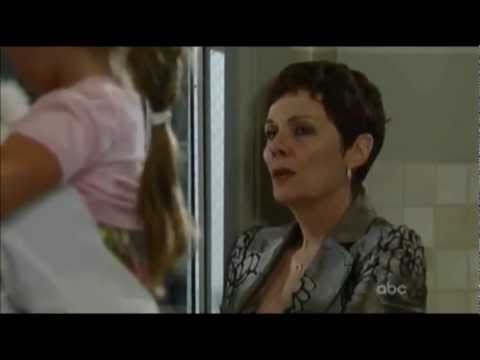 [8]
---
Article printed from AARP: http://blog.aarp.org
URL to article: http://blog.aarp.org/2012/09/19/john-ingle-general-hospital-edward-quartermaine/
URLs in this post:
[1] passed away on Sept. 16 at age 84: http://abclocal.go.com/wabc/story?section=news&id=8814278
[2] 1982 interview: http://news.google.com/newspapers?id=JYxGAAAAIBAJ&sjid=dOkMAAAAIBAJ&pg=2293,2143624&dq=john-ingle+drama&hl=en
[3] 1992 New York Times profile: http://www.nytimes.com/1992/01/26/magazine/darling-listen-to-me.html?pagewanted=all&src=pm
[4] Richard Dreyfuss: http://www.aarp.org/politics-society/history/info-07-2011/richard-dreyfuss-on-american-democracy-video-mygen.html
[5] 1985 interview: http://news.google.com/newspapers?id=gQshAAAAIBAJ&sjid=kHIFAAAAIBAJ&pg=2394,3148215&dq=john-ingle&hl=en
[6] Albert Brooks: http://www.aarp.org/entertainment/books/info-04-2011/albert-brooks-the-future-of-america.html
[7] Twitter: https://twitter.com/AlbertBrooks/status/247800333412208640
[8] Image: http://www.youtube.com/watch?v=5lZqNAW82Qk
Click here to print.