Barry Commoner: 5 Environmental Threats He Made Us Pay Attention To
Posted By Patrick Kiger On October 3, 2012 @ 8:21 am In Legacy | Comments Disabled
When Time magazine put Barry Commoner on its cover [1] in 1970, the accompanying article lauded the environmental scientist as "the Paul Revere of Ecology." In truth, that was a title better deserved by Rachel Carson [2], whose 1962 best seller Silent Spring first alerted Americans to the damage that pesticides were wreaking on what used to be called the "balance of nature." Commoner was really environmentalism's Patrick Henry – a strident, oft-confrontational firebrand who exhorted his countrymen and women to act decisively to protect the planet.
Like Henry, Commoner, who died on Sept. 30 in New York City at age 95 [3], wasn't always easy to take. Journalist Philip Shabecoff described him [4] as "a biologist with a sharp and eloquent tongue and a fierce sense of political engagement." Some thought he went too far, such as when he ran a quixotic third-party campaign for president in 1980, in which he linked environmental problems to racism, sexism and economic injustice. Nevertheless, Commoner, whose political views were grounded in scientific data, had a real impact.
Here are five environmental threats that Commoner helped sound the alarm against.
Here's a video clip of Commoner giving a speech on the potential dangers of synthetic chemicals, from a 1979 documentary.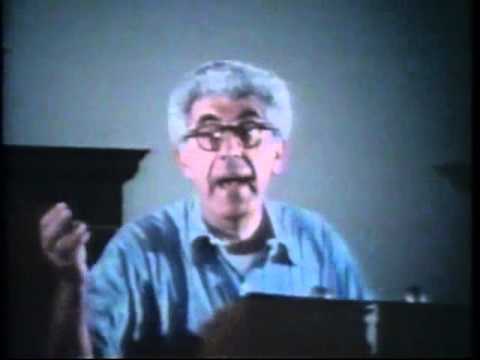 [12]
---
Article printed from AARP: http://blog.aarp.org
URL to article: http://blog.aarp.org/2012/10/03/barry-commoner-5-environmental-threats-he-made-us-pay-attention-to/
URLs in this post:
[1] on its cover: http://www.time.com/time/covers/0,16641,19700202,00.html
[2] Rachel Carson: http://www.rachelcarson.org/Biography.aspx#.UGtIEo2PV8E
[3] died on Sept. 30 in New York City at age 95: http://www.nytimes.com/2012/10/02/us/barry-commoner-dies-at-95.html?pagewanted=all&src=ISMR_AP_LI_LST_FB
[4] described him: http://books.google.com/books?id=K8NfpCunXEkC&printsec=frontcover&dq=history+of+the+environmental+movement&source=bl&ots=_pmfRjsPPZ&sig=6qaQUNRjSG93Ba0AYDeEi20zo-g&hl=en&sa=X&ei=3EdrUNqgGIioyAHZ24DIBQ&ved=0CDUQ6AEwAQ#v=onepage&q=commoner&f=false
[5] warning of the health dangers of radioactive fallout: http://news.google.com/newspapers?id=_2tYAAAAIBAJ&sjid=CPgDAAAAIBAJ&pg=1497,4404247&dq=barry-commoner&hl=en
[6] baby food was being contaminated: http://news.google.com/newspapers?id=Cn0gAAAAIBAJ&sjid=92cFAAAAIBAJ&pg=1000,6962312&dq=barry-commoner&hl=en
[7] 1970 speech: http://news.google.com/newspapers?id=EzdgAAAAIBAJ&sjid=1W8NAAAAIBAJ&pg=2997,4978804&dq=barry-commoner&hl=en
[8] mercury pollution: http://www.rodale.com/mercury-pollution-and-exposure
[9] released a study: http://news.google.com/newspapers?id=hqVPAAAAIBAJ&sjid=nSQEAAAAIBAJ&pg=1964,6576534&dq=commoner+biodegradable&hl=en
[10] 2009 article: http://www.motherjones.com/environment/2009/05/do-biodegradable-plastics-really-work
[11] 1986 interview: http://news.google.com/newspapers?id=g2E_AAAAIBAJ&sjid=gVMMAAAAIBAJ&pg=3098,1059018&dq=barry-commoner+dioxin&hl=en
[12] Image: http://www.youtube.com/watch?v=AfATcZF5v_A
Click here to print.