Hal Schaefer: The 'Piano Man's' Other Claim to Fame
Posted By Patrick Kiger On December 19, 2012 @ 10:43 am In Legacy | Comments Disabled
Hal Schaefer [1] was an accomplished pianist, composer of movie scores and vocal coach to Hollywood stars – so multitalented, in fact, that he not only arranged the rendition of "Diamonds Are a Girl's Best Friend" for the classic 1953 Marilyn Monroe [2] film Gentlemen Prefer Blondes but also coached Monroe into giving a scintillating performance of the song.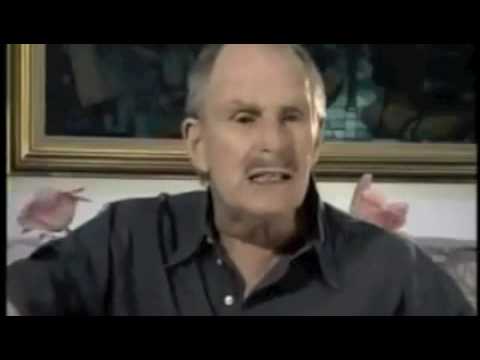 [3]
But Schaefer, who died on Dec. 8 at age 87 [4] in Fort Lauderdale, Fla., had another claim to fame. His brief affair with Monroe triggered one of the most spectacular incidents in the history of scandal-magazine journalism: The infamous Nov. 5, 1954, "wrong door raid [5]," in which a group of men – accompanied, reportedly, by Monroe's ex-husband Joe DiMaggio [6] and singer Frank Sinatra [7] – broke down the door of a West Hollywood apartment late that evening, apparently in hopes of catching the couple in flagrante delicto, as the discreet used to call it in those days. The incident, subsequently reported in semi-accurate detail by the infamous Confidential magazine, became one of Hollywood history's most embarrassing – and consequential – scandals. Here are  five intriguing facts about Schaefer and the imbroglio that still reverberates, 58 years later.
It really did happen. The incident occurred not quite a month after Monroe announced that she was seeking a divorce [8] from the baseball great, on grounds of "mental cruelty," and a few days after a judge granted her petition on Oct. 28. But the possessive DiMaggio didn't give up easily. According to Richard Ben Cramer's authoritative biography of DiMaggio, the ballplayer was hanging out with his buddy Sinatra at a bar on the Sunset Strip, when they got a call from Barney Ruditsky, a private eye hired by Sinatra to tail Monroe as a favor to DiMaggio. Ruditsky informed them that Monroe had been tracked to an apartment house in West Hollywood. DiMaggio, Sinatra and a group of other men rushed over, and Sinatra reportedly had an argument outside with DiMaggio about what to do.
It was a comedy of errors. According to Henry B. Scott's 2010 book on Confidential magazine [9], Ruditsky feared what DiMaggio would do if he caught Schaefer, the object of his suspicions. So he talked the ballplayer into letting him and his men bust into the love nest instead and snap a picture of Monroe and her lover. The problem was that they picked the wrong apartment, and instead encountered a screaming woman named Florence Kotz Ross. When they realized the mistake, the posse hightailed it into the street and sped away in their cars, with an approaching police siren wailing.
Schaefer and Monroe actually were there that night. Fortunately for them, they were in a different apartment, which belonged to another of Schaefer's students. As Schaefer recalled years later to Monroe biographer J. Randy Taraborrelli [10]:  "Marilyn was scared to death. She said, 'Jesus Christ, Hal. We gotta get out of here. If Joe finds us here, he'll kill us both.' " In the confusion, the couple escaped out a back doorway. "I can't say I have good memories of that night," Schaefer told Taraborrelli.
Nobody ever might have heard about the break-in, except for Confidential magazine. Robert Harrison's New York-based scandal mag had paid spies everywhere in Hollywood, and Phil Irwin, a Ruditsky associate, apparently slipped Confidential a file about the bungled confrontation. In August 1955, the magazine ran a piece, "The Real Reason for Marilyn Monroe's Divorce: From a Detective's Report," which got a key detail wrong – Monroe and DiMaggio already were divorced at the time of the raid – but still, enough of it was true that it proved deeply embarrassing to both the ballplayer and his buddy Sinatra. Ross subsequently sued them and received an out-of-court settlement.
The incident provoked outrage in Hollywood. Not against Schaefer for having an affair with Monroe, or against DiMaggio and Sinatra for their thuggish behavior. Instead, according to gossip historian Jeannette Walls [11], the Hollywood elite were incensed that Confidential had so much power to humiliate stars. Pretty soon, then-attorney general Edmund "Pat" Brown, who was tight with Frank Sinatra, got on the case. In May 1957, he indicted Confidential  and its publisher, Harrison, on conspiracy charges. It was the first of several legal battles that eventually did in the magazine.
Here's a compilation of Schaefer's greatest Hollywood hits: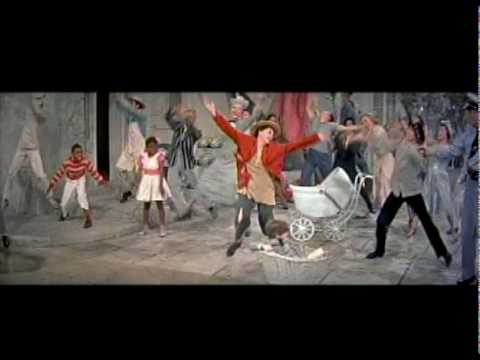 [12]
---
Article printed from AARP: http://blog.aarp.org
URL to article: http://blog.aarp.org/2012/12/19/hal-schaefer-the-piano-mans-other-claim-to-fame/
URLs in this post:
[1] Hal Schaefer: http://www.halschaefer.com/index.htm
[2] Marilyn Monroe: http://www.aarp.org/entertainment/movies-for-grownups/info-07-2012/marilyn-monroe-shooting-star-slideshow.html#slide1
[3] Image: http://www.youtube.com/watch?v=dzvxYvlMvB8
[4] died on Dec. 8 at age 87: http://www.latimes.com/news/obituaries/la-me-hal-schaefer-20121216,0,7353905.story
[5] wrong door raid: http://latimesblogs.latimes.com/thedailymirror/2007/06/marilyn_monroe.html
[6] Joe DiMaggio: http://www.aarp.org/entertainment/books/info-05-2011/book-review-56-joe-dimaggio.html
[7] Frank Sinatra: http://www.aarp.org/entertainment/music/info-07-2012/frank-sinatra-best-of-the-best.html
[8] announced that she was seeking a divorce: http://life.time.com/icons/marilyn-monroe-and-joe-dimaggio-divorce-photos/#1
[9] 2010 book on Confidential magazine: http://books.google.com/books?id=bOD_LDgMjwQC&pg=PA218&lpg=PA218&dq=Confidential+%22wrong+door+raid%22&source=bl&ots=tq9UQNV-iK&sig=Jms_yYivssgrN__nZpOGSv_oi20&hl=en&sa=X&ei=QHbPUOuOGYSJ0QGHpYHAAw&ved=0CFEQ6AEwBA#v=snippet&q=sinatra&f=false
[10] Monroe biographer J. Randy Taraborrelli: http://books.google.com/books?id=MlkKQf4Mt00C&pg=PT215&lpg=PT215&dq=%22I+think+I
[11] gossip historian Jeannette Walls: http://books.google.com/books?id=T96HEWPAtm8C&pg=PT27&dq=%22marilyn+monroe%22+%22hal+schaefer%22&hl=en&sa=X&ei=-nHPUJKWNrHq0QGe-oDgBQ&ved=0CDcQ6AEwATgK
[12] Image: http://www.youtube.com/watch?v=MEymLrQgPI4
Click here to print.