Dr. C. Everett Koop: His 5 Most Principled Stands
Posted By Patrick Kiger On February 26, 2013 @ 10:03 am In Legacy | Comments Disabled
If you walked down the street offering $5 to any passerby who could name the present U.S. surgeon general [1], chances are that you'd probably end up keeping your money [2] and buying a Starbucks venti latte. But Dr. C. Everett Koop [3], who died on Feb. 25 at age 96 in New Hampshire, never had that problem in serving as President Reagan's surgeon general from 1981 to 1989.
[4]Maybe it was the flamboyant chin beard, the one that made Koop look like an Abraham Lincoln impersonator gone gray, or how distinctive he looked in a white short-sleeve uniform shirt and epaulets. As surgeon generals go, Koop was straight out of central casting. But at the same time, he carried himself with the dignity befitting a renowned pediatric surgeon who'd twice performed groundbreaking procedures [5] to separate conjoined twins, and he wasn't afraid to use his air of gravitas to champion controversial positions and to push back against the intrusion of politics into medical ethics.
Indeed, Koop will be remembered not just for his colorful persona, but for the tough, principled stands that he took on important issues, both during and after his time in government. Here are five of them:
Here's a 2010 interview in which Koop talks about his battle to overcome political inertia and fight the AIDs epidemic.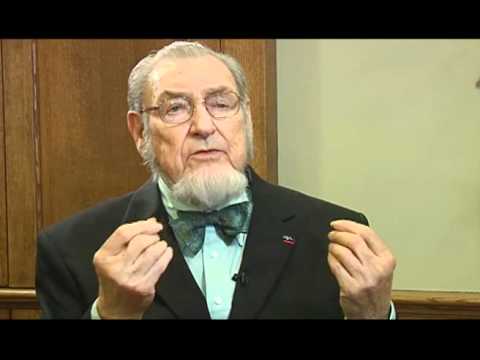 [12]
Photo (Koop in 1995): Tim Mosenfelder/Getty Images
---
Article printed from AARP: http://blog.aarp.org
URL to article: http://blog.aarp.org/2013/02/26/dr-c-everett-koop-his-5-most-principled-stands/
URLs in this post:
[1] present U.S. surgeon general: http://www.surgeongeneral.gov/about/biographies/biosg.html
[2] money: http://blog.aarp.org/2013/02/25/10-easy-ways-to-save-now/
[3] Dr. C. Everett Koop: http://www.surgeongeneral.gov/about/previous/biokoop.html
[4] Image: http://blog.aarp.org/wp-content/uploads/2013/02/200-c-everett-koop-surgeon-general-dies.jpg
[5] procedures: http://www.aarp.org/health/conditions-treatments/info-05-2011/4-surgeries-to-avoid.html?intcmp=DSO-SEARCH-AARPSUGG-HEA-4-surgeries
[6] landmark report: http://www.surgeongeneral.gov/library/reports/secondhandsmoke/fullreport.pdf
[7] finally agreed in 1988: http://www.nytimes.com/1988/10/01/business/3-networks-agree-to-run-condom-ads-in-aids-fight.html
[8] HIV: http://healthtools.aarp.org/healthday/despite-advances-hiv-aids-still-takes-heavy-emotional-toll
[9] at the lowest grade possible: http://www.nytimes.com/1987/04/07/us/koop-at-workshop-on-children-and-aids-stresses-early-education.html
[10] sent a letter to the White House: http://www.nytimes.com/1989/01/11/us/koop-s-stand-on-abortion-s-effect-surprises-friends-and-foes-alike.html
[11] took the forefront: http://news.google.com/newspapers?id=YVMQAAAAIBAJ&sjid=a4sDAAAAIBAJ&pg=7020,177797&dq=koop+elderly+abuse&hl=en
[12] Image: http://www.youtube.com/watch?v=JK9sdyGNzLs
Click here to print.