Cutting Benefits: Washington's New Way to Thank Veterans for Their Service
Posted By Josh Rosenblum On March 22, 2013 @ 4:30 pm In Where We Stand | Comments Disabled
This week AARP highlights [1] the financial losses veterans [2] would face if a COLA cut known as Chained or Superlative CPI ever became law.  It seemed unlikely that after setting such a different agenda [3], rumors would still persist [4] that the President wants to cut benefits for children, veterans, people with disabilities, widows, and older Americans in his budget.  If the President also thinks that making such a proposal doesn't doom his chances to win the House back from GOP control, we all may get to see the result of a proposal that makes drastic cuts to veterans' benefits-no way to thank them for their service to our nation.  Tom Tarantino, from the Iraq and Afghanistan Veterans of America (IAVA [5]) may put it best when he says "Don't go to the people who have sacrificed the most for this country because it's a slap in the face."
Tom Tarantino of Iraq and Afghanistan Veterans of America (IAVA) talks about the Chained CPI and how it would be a slap in the face to veterans who have sacrificed and earned their benefits: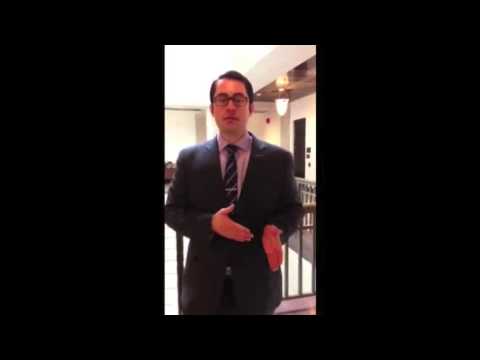 [6]
Not mentioned in a recent spate of generational warfare [7] columns from billionaires and their affiliates is the fact that that about 4.4 million children receive Social Security benefits because one or both of their parents are disabled, retired or deceased, according to the Social Security Administration [8]. Those benefits help provide necessities of life for family members and help to make it possible for those children to complete high school. When a parent becomes disabled or dies, Social Security benefits help to stabilize the family's financial future.
Some of these children have parents who passed away or now have a disability resulting from their service to our country in uniform. These children and the people who look after them, whether it's their parents, grandparents or someone else in their lives, would suffer under the COLA cut known as chained CPI.
Neither the Republican House budget nor the Senate Democratic budget have Chained or Superlative CPI [9] in them.  If the President decides he needs to add it to his budget, any Washington politician affiliated with his budget might see a grandfather whose son or daughter died while serving our country, a spouse whose husband or wife is disabled and who stands to lose benefits [10], or a child who lost a parent that served in a campaign ad tying them to the President's Social Security cutting budget proposal.  The Obama administration has pushed back by saying that they'd exempt some from cuts, but they haven't specifically identified who would receive an exemption.
Social Security by law is not part of the deficit.  By putting it in the deficit debate, the President has not made a "difficult" or "tough" decision, he has made a bad one that endangers the brave men and women who serve or served our country and their families.
Sam Lyles, a 27-year Army veteran from Tennessee, shares the impact on veterans that changing the way cost of living is calculated for retirement benefits [11]:
[12]
Below are AARP's Top 5 reasons why the chained CPI is bad policy for veterans:
It's a benefit cut. The chained CPI is a significant benefit cut, not some "technical change" as some in Washington would like you to believe. With almost 1.5 million veterans living below the poverty level, every dollar cut has a huge impact.
Cuts get deeper every year. The chained CPI would cut benefits more with every passing year, costing veterans thousands of dollars over their lifetimes with the highest cuts coming at the time when veterans are older and rely on benefits the most.
It's less accurate [13]. The chained CPI assumes that when the cost of something you normally buy goes up, you will substitute a lower-cost item. This theory falls short since many older and disabled veterans spend much of their money on basic goods like heath care items that rise faster than inflation and don't have lower-cost substitutes.
Disabled veterans will face deep benefit cuts. Disabled veterans will see a greater share of these cuts since they rely on these benefits starting at a younger age and for longer periods of time than others. Under the chained CPI, a 30-year old veteran with severe disabilities would see his or her veterans' benefits reduced annually by $1,425 at age 45, $2,341 at 55 and $3,231 at 65.
Older veterans would be hurt twice. Since Social Security and veterans benefits will both be cut by the chained CPI, older veterans would be hurt twice by the cut. A 65-year old veteran would see his or her veterans' benefits reduced annually by $1,029 and Social Security benefits by $1,422 at 95, when benefits are needed the most.
[1]
---
Article printed from AARP: http://blog.aarp.org
URL to article: http://blog.aarp.org/2013/03/22/cutting-benefits-washingtons-new-way-to-thank-veterans-for-service/
URLs in this post:
[1] highlights: http://blog.aarp.org/wp-content/uploads/2013/03/31413-Chained-CPI-veterans-ad-high-res.jpg
[2] veterans: http://blog.aarp.org/2013/03/14/white-house-congress-may-cut-disabled-veterans-benefits-twice/
[3] different agenda: http://www.huffingtonpost.com/2013/01/25/inauguration-2013-speech-barack-obama_n_2551614.html
[4] still persist: http://thehill.com/blogs/healthwatch/other/287691-senate-dems-challenge-obama-on-chained-cpi-in-social-security
[5] IAVA: http://www.iava.org
[6] Image: http://www.youtube.com/watch?v=EALA1SsUivI
[7] generational warfare: http://www.cepr.net/index.php/blogs/beat-the-press/turning-class-war-into-generational-war
[8] Social Security Administration: http://www.ssa.gov/pubs/10085.html
[9] CPI: http://blog.aarp.org/2013/02/07/hammering-an-idea-for-stingier-colas/
[10] lose benefits: http://blog.aarp.org/2013/02/11/5-reasons-chained-cpi-is-bad-for-social-security/
[11] retirement benefits: http://blog.aarp.org/2013/02/14/what-washington-politicians-really-mean-when-they-talk-about-our-benefits/
[12] Image: http://www.youtube.com/watch?v=5OEd8wqlBV4
[13] less accurate: http://blog.aarp.org/2013/02/21/chained-cpi-for-social-security-not-more-accurate-for-seniors/
Click here to print.