Is Your Dentist Safe? 5 Steps You Can Take
Posted By Steve Mencher On April 4, 2013 @ 5:03 pm In Health Talk | Comments Disabled
Few people like going to the dentist, even if those tooth-yankers do rate highly for honesty and ethics [1]. At my most recent visit, I got a referral to the gum specialist … again. Painful memories have slowed me from making the call, but healthy choppers are important, so I know I will.
[2]But thousands of dental patients in the Tulsa, Okla., area have a new reason to fear the chair: their dentist [3] might have given them hepatitis B or C, or HIV. Nearly 1,000 of W. Scott Harrington's 7,000 patients have now been tested, according to the AP, and more will be screened in coming days.
The alarm was sounded when one of Harrington's patients tested positive for hepatitis C [4]. Previous complaints made Harrington a suspect. The preliminary investigation found inadequate sterilization procedures in his two offices, repeated use of needles and drug vials for multiple patients and rusty dental tools.
How can you be sure that your dentist's office is safe? Or your doctor's office? Or your nail salon or, for that matter, anyplace you go to be poked, prodded or punctured?
1. Direct is best. Ask your professional whether the office follows industry standards – the American Dental Association infection control guidelines [5], for example.
2. Be plucky. Afraid you might offend your doctor or dentist? Don't be; you're the one at risk. Here's advice from Todd Bridges, president of the Oklahoma Dental Association: "We recommend that people talk with their dentists about infection control. Dentists are universally proud of the cleanliness of their offices and will not be offended when patients ask questions about infection control protocols."
3. Know what to look for. A video [6] on the ADA website suggests what to check out in your dentist's treatment rooms - things like masks, gloves, handwashing, sterilization and proper waste disposal.
4. Consider previous conditions. If you have a heart condition or an artificial joint, consult your doctor before visiting the dentist. According to a section [7] of the ADA website for people over age 60, "there are conditions with a high risk of infection and an antibiotic is recommended prior to some dental procedures."
5. One more thing. For trips to the nail salon or tattoo parlor [8], here's advice [9] from the Association for Professionals in Infection Control and Epidemiology. One preview – beware of the Garra rufa: "If considering a 'fish pedicure' or 'fish spa' where a tub of water is filled with small fish called Garra rufa that eat away dead skin on the client's feet, know that there are infection risks involved and that several states have banned the use of fish pedicures for various reasons."
So, is it safe? Dustin Hoffman wishes he had the answer in his terrifying encounter with Laurence Olivier as the scariest dentist ever in Marathon Man. Warning: Not for the faint of heart.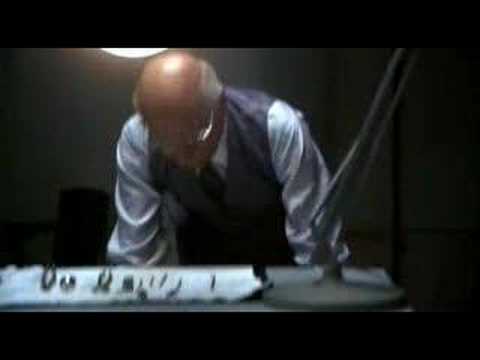 [10]
Illustration based on photo by Bjí¸rn Christian Tí¸rrissen via Flickr
Also of Interest
See the AARP home page [15] for deals, savings tips, trivia and more
---
Article printed from AARP: http://blog.aarp.org
URL to article: http://blog.aarp.org/2013/04/04/is-your-dentist-safe-5-steps-you-can-take/
URLs in this post:
[1] rate highly for honesty and ethics: http://www.ada.org/8049.aspx
[2] Image: http://blog.aarp.org/wp-content/uploads/2013/04/dentistchair-2.jpg
[3] dentist: http://blog.aarp.org/2012/07/12/john-williams-the-nfl-star-who-fell-hard-and-then-redeemed-himself-as-a-dentist/?intcmp=AE-BLIL-BL
[4] hepatitis C: http://blog.aarp.org/2012/12/28/dirty-needles-how-some-clinics-endanger-older-patients/?intcmp=AE-BLIL-BL
[5] infection control guidelines: http://www.ada.org/2613.aspx
[6] video: http://www.mouthhealthy.org/~/link.aspx?_id=379B35E8EDE94412B656225BD26F006D&_z=z&channelId=d6d07bfe549e47b5856727ec54d7362a&channelListId&mediaId=efa2d910c0504075b6ea9a5c52978f4f
[7] section: http://www.mouthhealthy.org/en/adults-over-60/concerns.aspx
[8] tattoo parlor: http://www.youtube.com/watch?v=UbAA_HxyyZg
[9] advice: http://www.infectioncontroltoday.com/news/2012/05/apic-issues-infection-prevention-strategies-when-visiting-the-nail-salon-or-tattoo-parlor.aspx
[10] Image: http://www.youtube.com/watch?v=TPQ7KMCrPLE
[11] Get Your Brain in Shape! Think faster, focus better. : http://blog.aarp.org/2013/04/03/to-kill-ticks-dry-clothes-then-wash-them/?intcmp=AE-ENDART1-BL-REL
[12] Brain Fitness: http://brain.aarp.org/
[13] Staggering Stories of Jamaican Lottery Scames: http://blog.aarp.org/2013/03/11/staggering-stories-of-jamaican-lottery-scams/?intcmp=AE-ENDART2-BL-BOS
[14] Join AARP: https://appsec.aarp.org/MSS/join/application?intcmp=AE-ENDART3-BL-MEM
[15] AARP home page: http://www.aarp.org/?intcmp=AE-ENDART3-BL-HP
Click here to print.