Lilly Pulitzer: 5 Facts About the Woman Who Led a Fashion Rebellion
Posted By Patrick Kiger On April 8, 2013 @ 12:29 pm In Legacy | Comments Disabled
Fashion entrepreneur Lilly Pulitzer, who died on April 7 at age 81in Miami, proved that simplicity can be stylish. In the early 1960s, she popularized the tropical print shift, a colorful version of a rudimentary design – the sleeveless sheath – that was the first dress every American girl who took home economics in high school was taught to make. What distinguished Pulitzer's shifts was the startlingly bright hues and playful patterns of the fabric, which Pulitzer had custom-produced for her line. "It was more than fashion, it was a rebellion," as this video from her company's YouTube channel explains.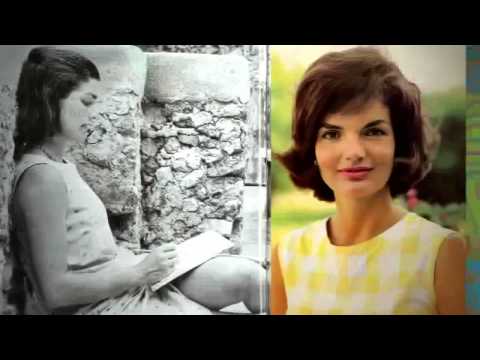 [1]
[2]Here are five intriguing facts about Pulitzer and the style revolution that she helped to create.
She was in the orange juice business before she got into fashion. According to a 2004 Palm Beach Post profile [3], Pulitzer, a New York native, dropped out of Finch College to elope with publishing heir Herbert "Peter" Pulitzer and settle in Palm Beach in 1952. After experiencing what was then called a nervous breakdown [4] in 1957, her doctor prescribed for her to "do something" to keep herself in good spirits. Pulitzer opened a stand that sold fresh-squeezed juice made from oranges from her husband's groves. She had a seamstress create her first tropical print shifts to hide juice stains. The dresses, made from cotton fabric purchased at the local Woolworth's, were lined, so that Pulitzer wouldn't have to wear underwear beneath them, to help her cope with the Florida heat. She looked so good in them that customers soon began asking to buy the other spare dresses she had on the rack in her stand. Sensing an opportunity, she had another batch of 20 dresses made, and sold them for $25 apiece, according to biographer Kathryn Livingston [5].
Pulitzer was a pretty good model for her own product. With her cascading black tresses, perfect suntan and blithe carriage, the young Pulitzer "looked as if she had stepped out of one of Paul Gauguin's South Seas paintings," Livingston wrote.  That ambiance made her simple but colorful dresses look all the more striking. Pulitzer, however, saw their selling point as comfort. The high-fashion women's summer outfits of the time tended to be frilly and constricting, and her dress was a much more practical, comfortable alternative.
Footwear was an optional part of the Pulitzer look. Life magazine [6] called Pulitzer the "barefoot tycoon," and noted that, like her, most women who bought her dresses preferred to go without shoes.
She had the ultimate celebrity endorser. When then-First Lady Jackie Kennedy was photographed in a yellow-plaid Pulitzer dress, it helped turn the Pulitzer look into a national phenomenon.
Her love life was as colorful as her clothing. For a time, Pulitzer marketed a line of men's nightshirts  that she called "Sneaky Petes," apparently a not-quite-affectionate reference to Pete Pulitzer's womanizing. The couple divorced in 1969. She later married a dashing Cuban emigre named Enrique Rousseau, whose handsome looks led her to nickname him Caca Caliente ("Hot Sh*t"). The two lived what the Palm Beach Post describes as an "insanely happy" lifestyle, with plenty of wild parties and Cuban cuisine, until Rousseau's death in 1993.
Photo: WestportWiki via Wikipedia [7]
Also of Interest
Join AARP [10]: Savings, resources and news for your well-being
See the AARP home page [11] for deals, savings tips, trivia and more
---
Article printed from AARP: http://blog.aarp.org
URL to article: http://blog.aarp.org/2013/04/08/lilly-pulitzer-5-facts-about-the-woman-who-led-a-fashion-rebellion/
URLs in this post:
[1] Image: http://www.youtube.com/watch?v=gTpE4RveEMQ
[2] Image: http://blog.aarp.org/wp-content/uploads/2013/04/Lilly_Pulitzer_NYC_-_Feb_2012.jpg
[3] 2004 Palm Beach Post profile: http://www.palmbeachpost.com/news/news/local/how-lilly-became-lilly/nXFdF/
[4] nervous breakdown: http://www.mayoclinic.com/health/nervous-breakdown/AN00476
[5] Kathryn Livingston: http://books.google.com/books?id=o69KJXwpHdAC&printsec=frontcover&dq=%22lilly+pulitzer%22&hl=en&sa=X&ei=aw1iUZHYNtLF4APGlYHAAQ&ved=0CFAQ6AEwAw
[6] Life magazine: http://books.google.com/books?id=o0EEAAAAMBAJ&pg=PA105&dq=%22lilly+pulitzer%22&hl=en&sa=X&ei=aw1iUZHYNtLF4APGlYHAAQ&ved=0CF8Q6AEwBg#v=onepage&q=%22lilly%20pulitzer%22&f=false
[7] WestportWiki via Wikipedia: http://commons.wikimedia.org/wiki/User:WestportWiki
[8] Lessons from 91-Year-Old Fashion Icon Iris Apfel: http://blog.aarp.org/2013/03/27/lessons-from-91-year-old-fashion-legend-iris-apfel/?intcmp=AE-ENDART1-BL-REL
[9] Illinoisans Detest Obama's Chained CPI Budget Proposal: http://blog.aarp.org/2013/04/05/illinoisans-detest-president-obamas-chained-cpi-budget-proposal/?intcmp=AE-ENDART2-BL-BOS
[10] Join AARP: https://appsec.aarp.org/MSS/join/application?intcmp=AE-ENDART3-BL-MEM
[11] AARP home page: http://www.aarp.org/?intcmp=AE-ENDART3-BL-HP
Click here to print.