Legacy
Print
Frank Bank, who died on April 13 at age 71, only had a brief acting career in the 1950s and early 1960s. Nevertheless, he made a powerful impression on boomers with his one major role — as Clarence "Lumpy" Rutherford, the hefty, dim-witted teenager who sometimes picked on young Theodore "Beaver" Cleaver in Leave It to Beaver, the popular sitcom that aired from 1957 to 1963. As Lumpy, Bank resonated with audiences because a certain childlike vulnerability peeked out from underneath his bullying bluster. Here he is, admitting to the Cleaver family that he can't affect a stylish hairstyle because "I got a funny-shaped head."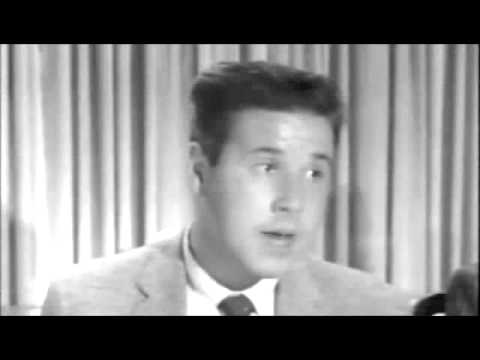 But Bank, despite his early stardom, quickly vanished from show business after Beaver left the air. As Time magazine once detailed, he became fodder for the same rumor mongers who had Mathers being killed in Vietnam and Ken Osmond (the annoyingly smarmy Eddie Haskell on the show) resurfacing as either pornographic film star John Holmes or shock-rocker Alice Cooper. In Bank's case, he was rumored to have married either screen sex-goddess Raquel Welch or Barbara Billingsley, who played Beaver's mother June Cleaver. But the truth was about Bank perhaps even more surprising:
He may have been the Wilt Chamberlain of late 1950s sitcoms. And we're not talking about Chamberlain's prowess on the court. In his 1997 autobiography, Call Me Lumpy, Bank claimed that in his brief run as a TV star, he slept with more than 1,000 women — a number that, in a subsequent interview, he recalculated at closer to 1,400. He acknowledged that his claim "may seem preposterous when you think of the muddled, dumpy, awkward character most people saw in me when I played Lumpy Rutherford." It should be mentioned that other cast members expressed some skepticism about his claims. "I never pictured Frank as being Don Juan," Ken Osmond told People magazine in 1998.
He quit acting because of being typecast as Lumpy. After Beaver, Bank got a chance to play the lead in a pilot for a live-action series based on the Archie comic books. But the opportunity vanished after a representative of the program's prospective sponsor, a tobacco company, commented, "I love the show, but I can't get it out of my head that that's Lumpy on screen, not Archie." Bank once likened his predicament to that of George Reeve, the TV actor who struggled to get other roles after playing in Superman. In frustration, Bank gave up acting. Decades later, he did make a brief comeback as a middle-aged version of Lumpy in a made-for-TV reunion movie, Still the Beaver, and in a revival of the TV series that aired on the Disney Channel and TBS from 1985 to 1989.
He was a real-life version of Alex P. Keaton. Like the Family Ties character played by Michael J. Fox,  from his youth Bank was intrigued by the business world and the allure of making money. On the set of Leave It to Beaver, Bank once recalled,  he read the Wall Street Journal the way that the other actors perused Daily Variety. After leaving acting, Bank became a successful stockbroker, and by age 30 was pulling down $300,000 a year at a Los Angeles-based investment firm.
He managed the Cleaver family's investments.  According to a 1992 Associated Press article, Bank's client list included Jerry Mathers (Beaver),  Tony Dow (Wally Cleaver) and Barbara Billingsley (June Cleaver), in addition to Ken Osmond. "Frank is certainly brighter than Lumpy Rutherford, and a very good stockbroker,"  Billingsley told People in 1998.
He was pretty low-key about his former stardom. As Bank told Orange Coast magazine in 1989: "Beaver wasn't a part of my life for many years. I never watched the reruns. I didn't have anything to do with it, until my children were old enough to say, 'Dad, what did you do?' And then, they were so proud, I became proud."
Also of Interest
Join AARP: Savings, resources and news for your well-being
See the AARP home page for deals, savings tips, trivia and more