Esther Williams: Who Says Mermaids Aren't Real?
Posted By Patrick Kiger On June 6, 2013 @ 5:00 pm In Legacy | Comments Disabled
You don't have to watch a recent controversial cable TV documentary [1] about mermaids to see convincing visual evidence that the mythical creatures might actually exist.
[2]Just rent a few of Esther Williams' classic Hollywood aquatic musicals – Bathing Beauty, Neptune's Daughter and Million-Dollar Mermaid, to name a few – in which the teenage national swimming champion turned glamorous actress thrilled 1940s and 1950s moviegoers with her graceful underwater maneuvers and lithe, shapely figure.
But for fate, Williams, who died on June 6 at age 91 [3] in Beverly Hills, Calif., might have been an athletic superstar instead of a movie star. In 1939, at age 18, the native Los Angeleno won three events in the U.S. swimming championships and earned a chance to compete the 1940 Helsinki Olympics, but World War II caused the cancellation of the games. Instead, she became the star of Billy Rose's Aquacade, a show at the San Francisco International Exposition, where she shared the water with swimming champ turned movie Tarzan Johnny Weissmuller.
Related: AARP 2013 Summer Movies for Grownups [4]
From there, as a 1943 Life magazine profile noted, "it was just a swan dive to the MGM studios," where she broke in by kissing Mickey Rooney underwater in the 1942 romantic comedy Andy Hardy's Double Life, and appeared in 1943′s A Guy Named Joe with Spencer Tracy and Irene Dunne. But her first big starring role was in the 1944 musical Bathing Beauty, in which she played the beautiful women's college swimming instructor wooed by leading man Red Skelton.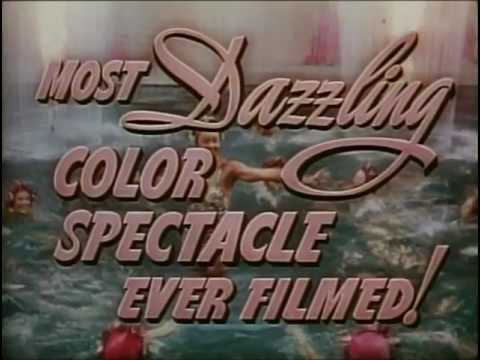 [5]
Williams' beauty led to her being cast in numerous dry-land roles, but it was her aquatic musicals – basically, Busby Berkeley-esque extravaganzas transferred to the water – that captured the public imagination. Williams performed what the movies touted as "aqua-ballet" – dancelike moves that presaged the future sport of synchronized swimming. As the comedian Fanny Brice [6] once famously noted: "Esther Williams? Wet, she's a star. Dry, she ain't."
Here she is with Howard Keel in the 1955 movie Jupiter's Darling: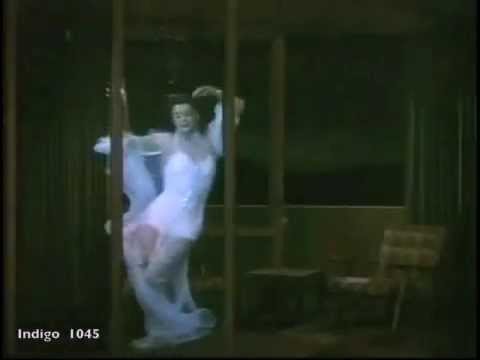 [7]

Here are some intriguing facts about Williams:
She didn't actually learn to swim until she was eight years old but quickly sensed that "the water was my natural element."
As an amateur swimmer, she was one of the first women to become adept at the butterfly stroke, which she had learned from male lifeguards at a swimming pool where she worked as a towel-folder.
In her Hollywood prime, she was five feet, seven inches tall and weighed 123 pounds. She kept in top shape by swimming as much as six miles each day.
Though not known for her thespian skills, she had a quick, clever wit. She once quipped that she gave up amateur swimming because "you can't eat medals."
A picture of Williams in a bathing suit became a popular pinup for G.I.s during World War II.
After retiring from Hollywood, she lent her name to a swimwear collection [9] and a successful line of above-ground swimming pools.
Also of Interest
Join AARP [12]: Savings, resources and news for your well-being
See the AARP home page [13] for deals, savings tips, trivia and more
Photo: AP Photo
---
Article printed from AARP: http://blog.aarp.org
URL to article: http://blog.aarp.org/2013/06/06/esther-williams-swimming-champion-turned-actress-dies-at-age-91/
URLs in this post:
[1] cable TV documentary: http://www.huffingtonpost.com/2013/05/27/mermaids-the-new-evidence_n_3343773.html
[2] Image: http://blog.aarp.org/wp-content/uploads/2013/06/240-actress-esther-williams-dies-age-91.jpg
[3] died on June 6 at age 91: http://www.latimes.com/entertainment/movies/moviesnow/la-et-mn-esther-williams-dies-20130606,0,68760.story
[4] AARP 2013 Summer Movies for Grownups: http://www.aarp.org/entertainment/movies-for-grownups/?intcmp=AE-BLIL-DOTORG
[5] Image: http://www.youtube.com/watch?v=zbn5XQpmNgo
[6] Fanny Brice: http://www.nytimes.com/learning/general/onthisday/bday/1029.html
[7] Image: http://www.youtube.com/watch?v=FMzfCVfT3gs
[8] Image: http://www.youtube.com/watch?v=bh6zLQEW2Lg
[9] swimwear collection: http://www.esther-williams.com/page/page/8640130.htm
[10] Frank R. Lautenberg: Oldest U.S. Senator, Last World War II Vet: http://blog.aarp.org/2013/06/03/frank-r-lautenberg-oldest-u-s-senator-last-wwii-vet-dies-at-89/?intcmp=AE-ENDART1-BL-REL
[11] Jean Stapleton: As Edith Bunker, She Really Was Archie's Better Half: http://blog.aarp.org/2013/06/02/jean-stapleton-fortunately-she-never-stifled-herself/?intcmp=AE-ENDART2-BL-BOS
[12] Join AARP: https://appsec.aarp.org/MSS/join/application?intcmp=AE-ENDART3-BL-MEM
[13] AARP home page: http://www.aarp.org/?intcmp=AE-ENDART3-BL-HP
Click here to print.