The Behind-the-Scenes King of Comedy
Posted By Patrick Kiger On June 17, 2013 @ 5:21 pm In Legacy | Comments Disabled
Bernard "Bernie" Sahlins, co-founder of Chicago's Second City [1] theatrical troupe, wasn't a comedian himself. But thanks to him, we've all had a lot of laughs over the past few decades.
[2]Without Sahlins, who died on June 16 at age 90 [3] in Chicago, George Wendt – best known for his role as Norm Peterson in the iconic 1980s-early 1990s sitcom Cheers – might have abandoned comedy and perhaps even become an accountant. As Wendt recently recalled [4], after he and other Second City newbies in the mid-1970s botched a comedy sketch and were booed off the stage, "I was so mortified that i walked down the stage-door stairs. I was going to leave the building and never come back. And [Bernie] burst backstage and said, "Get back out there! You affected those people!'" And then there's fellow Second City alum Bill Murray, who before going on to stardom on Saturday Night Live [5] and in movies such as Ghostbusters and Caddyshack, for a time took up residence in the basement of Sahlin's Chicago home.
A University of Chicago-trained engineer, Sahlin became a partner in a small but successful tape-recorder manufacturing company in the 1950s, only to forsake that comfortable career for the edgy world of performance art. His initial ventures, the Playwrights Theater Club and the Compass Players, provided a training ground for the likes of Ed Asner, Alan Alda [6], Jerry Stiller, Linda Lavin and Valerie Harper [7], and nurtured a generation of TV sitcom stars.
But it was with Second City, which he founded in 1959 and ran until 1985, that Sahlin had an even bigger impact. Though his own taste in humor ran to highbrow stuff like Aristophanes and Moliere, his laboratory for improvisational sketch comedy often veered into edgy territory and reveled in mixing irreverent commentary with sheer absurdity. (As a 1979 New York Times profile [8] of Sahlin noted, Second City's most popular sketches at the time included both a satirical take on the historic Israeli-Egyptian peace treaty, and a skit depicting the funeral of a man who got his head stuck in a gallon can of baked beans. In the process, Sahlin discovered and nurtured the nascent careers of Murray, John Belushi [9], Dan Ackroyd and Gilda Radner, to name a few. Playwright David Mamet even worked there – as a busboy.
He also set up another Second City troupe in Toronto, and conceived SCTV, a late 1970s-early 1980s TV comedy series that helped launch the careers of John Candy, Martin Short and Eugene Levy.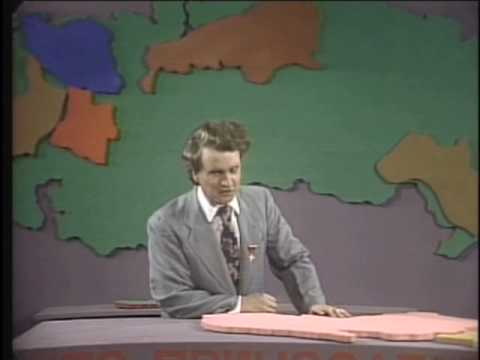 [10]
Here's a speech that Sahlins gave when he received an honorary doctorate from Columbia in 2006: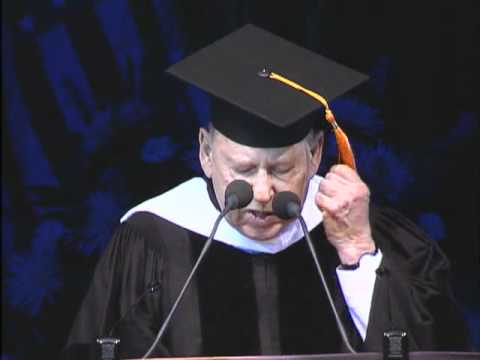 [11]
Also of Interest
Join AARP [14]: Savings, resources and news for your well-being
See the AARP home page [15] for deals, savings tips, trivia and more
---
Article printed from AARP: http://blog.aarp.org
URL to article: http://blog.aarp.org/2013/06/17/the-behind-the-scenes-king-of-comedy/
URLs in this post:
[1] Second City: http://www.secondcity.com/
[2] Image: http://blog.aarp.org/wp-content/uploads/2013/06/sahlins.jpg
[3] died on June 16 at age 90: http://www.chicagotribune.com/entertainment/theater/theaterloop/ct-ent-sahlins-obit-20130616,0,5657950.column
[4] recently recalled: http://www.suntimes.com/entertainment/20786178-421/second-city-co-founder-bernard-sahlins-dies.html
[5] Saturday Night Live: http://www.aarp.org/entertainment/books/info-03-2009/thirty_nine_years_of_short_term_memory_loss_review.html?intcmp=AE-BLIL-DOTORG
[6] Alan Alda: http://blog.aarp.org/2013/04/23/%EF%BB%BF%EF%BB%BFalan-alda-talks-life-death-and-the-big-c/?intcmp=AE-BLIL-BL
[7] Valerie Harper: http://blog.aarp.org/2013/03/06/valerie-harpers-rare-brain-cancer-what-caused-it/?intcmp=AE-BLIL-BL
[8] 1979 New York Times profile: http://query.nytimes.com/mem/archive/pdf?res=FB0617F6355C12728DDDA00994D0405B898BF1D3
[9] John Belushi: http://www.aarp.org/entertainment/movies-for-grownups/info-03-2012/blues-brothers-movies-for-grownups.html?intcmp=AE-BLIL-DOTORG
[10] Image: http://www.youtube.com/watch?v=BXqKkYYALMU
[11] Image: http://www.youtube.com/watch?v=rZcFvJzhq48
[12] Did This Actor Invent the Gourmet Hamburger?: http://blog.aarp.org/2013/06/11/harry-lewis-actor-turned-gourmet-burgermeister/?intcmp=AE-ENDART1-BL-REL
[13] Bob Thompson: He Made Music to Sip Martinis By: http://blog.aarp.org/2013/06/10/bob-thompson-bachelor-pad-music-composer-dies-at-age-88-in-l-a/?intcmp=AE-ENDART2-BL-BOS
[14] Join AARP: https://appsec.aarp.org/MSS/join/application?intcmp=AE-ENDART3-BL-MEM
[15] AARP home page: http://www.aarp.org/?intcmp=AE-ENDART3-BL-HP
Click here to print.