Are Women Over 50 Too Old to Wear Braids?
Posted By Barbara Hannah Grufferman On June 26, 2013 @ 12:48 pm In Be Your Best | Comments Disabled
[1]When we think of braids we usually think of schoolgirl pigtails. Perhaps Cindy Brady, Pippi Longstocking or Dorothy  in the Wizard of Oz come to mind. Braids long have been the exclusive domain of youth, but the truth is, if done right, braids are an interesting-and free-hair accessory, even for women over 50 and especially in summer.
Many women have grown tired of boring buns and predictable ponytails, and are looking for chic and hip ways to style hair [2] to look cool and current. As stylist Jill Martin pointed out on NBC's Today:
" . . . one of the many advantages of braids is that they are an inclusive trend. Unlike trends like skinny jeans, that so many women can't get in on because of their body type or because of age, braids can be worn by everyone." 
And it's fun! This schoolgirl staple has been hitting the runway and the red carpet for a few years now, but with a more edgy and modern twist. While "googling" hair braids for women, I saw photos of Jessica Alba at the Oscars, the former Prime Minister of the Ukraine (currently in prison, but that hasn't stopped hair from looking great), Angela Bassett with a fabulous braid and bun combo, and many other women (including non-celebs) wearing braids in their hair in really lovely and stylish ways, all of them completely appropriate for women over 50, and so easy to do. Did I mention, free?
My introduction to adult braids was born out of necessity: I ran in the New York CIty Marathon last year to celebrate my 55th birthday. While planning what I would wear-after checking the probable weather-I decided to figure out a way to incorporate a braid into my hair to keep it out of my face, but still guarantee my hair would look good 26.2 miles and many hours later.  Knowing that the temperature would be in the mid-50s, I chose not to wear a hat because it could cause me to get overheated. I also rejected the idea of wearing my hair in a ponytail because those often end up giving me headaches, and really  - how boring! I wanted something that was practical but pretty. For example, howlovely does this gorgeous grey hair look [3] pulled back into a braid?
My daughters suggested I sport a "hair headband" which allowed me to wear my hair loose in the back but the front pieces were french braided to create a headband, keeping everything flowing but away from my face. The morning of the race, they worked on my hair and it stayed in place for all those hours and miles.
Now, it's a hair style staple, especially when it's humid and my hair goes from naturally curly to unnaturally frizzy. I just whip up two thin braids in the front (or have one of my daughters do it), wrap it around my head, connecting at the nape of my neck and held with a tiny rubber band, and voila': instant style. Or I'll wear a single side braid with a wide-rimmed hat.
[4]
Even women with shorter hair can jump on the braid train. Braids can be elegant, fun and absolutely easy. Best tip? Invite a friend who knows how to do a french braid to come over and experiment. Try a side braid, or a headband, like I did for the Marathon, or something of your own invention. It's summer! Have fun! Forward a photo of your braided hair. I'd love to see it!
 And remember this: we can control getting older . . . but . . . we can control how we do it!
Have you subscribed to my new AARP YouTube Channel video series, The Best of Everything After 50? In case you missed it, here's the trailer: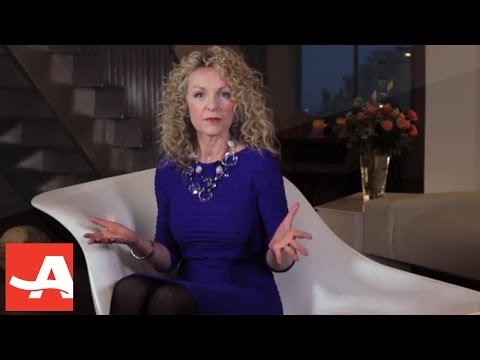 [5]
I want to hear from you! Let me know what you'd like to see in future episodes of the video series. For more tips on living your best life after 50 (or 60, or 70…) check out www.bestofeverythingafter50.com [6]. Keep me posted on how you're doing by subscribing to me on Facebook [7] and "tweeting" me on Twitter at @BGrufferman [8].
Photo credits: wikimedia.org [9], stylebistro.com [10], hairstyles7.org [11], Barbara Hannah Grufferman personal collection, lippi.org [12], lifegoesstrong.com [13], fashionspassion.com [14]
Also of Interest
Join AARP [17]: Savings, resources and news for your well-being
See the AARP home page [18] for deals, savings tips, trivia and more
---
Article printed from AARP: http://blog.aarp.org
URL to article: http://blog.aarp.org/2013/06/26/are-women-over-50-too-old-to-wear-braids/
URLs in this post:
[1] Image: http://blog.aarp.org/wp-content/uploads/2013/06/wizard_of_oz_dorothy.jpg
[2] style hair: http://blog.aarp.org/2013/05/21/gail-federici-frizz-ease-john-frieda-hair-care-50-beauty-tips/?intcmp=AE-BLIL-BL
[3] grey hair look: http://blog.aarp.org/2013/04/03/grey-hair-gets-hotter/?intcmp=AE-BLIL-BL
[4] Image: http://blog.aarp.org/wp-content/uploads/2013/06/IMG_0676.jpg
[5] Image: http://www.youtube.com/watch?v=EWSXe7HWRgI
[6] www.bestofeverythingafter50.com: http://bestofeverythingafter50.com/
[7] subscribing to me on Facebook: https://www.facebook.com/barbara.hannahgrufferman
[8] @BGrufferman: https://twitter.com/bgrufferman
[9] wikimedia.org: http://commons.wikimedia.org/wiki/File:Yulia_Tymoshenko_(2008).jpg
[10] stylebistro.com: http://www.stylebistro.com/Celebrity+Hair/articles/93UxclO_h5e/Nicole+Kidman+Rocks+Long+Braid+Billboard+Music
[11] hairstyles7.org: http://www.hairstyles7.org/angela-bassetts-braided-bun-hairstyle-angela-basset-hairstyles/
[12] lippi.org: http://lippi.org/artistresidency/dorothy-and-her-internal-dialogue-and-that-gingham-dress/
[13] lifegoesstrong.com: http://beauty.about.com/od/hairstylingtipstricks/ss/Gorgeous-Gray-Hair.htm
[14] fashionspassion.com: http://www.fashionspassion.com/beauty-hair/side-braided-bun-tutorial/
[15] 5 Places You May Not Be Wearing Sunscreen (But Should): http://blog.aarp.org/2013/06/20/5-places-you-may-not-be-wearing-sunscreen-but-should/?intcmp=AE-ENDART1-BL-REL
[16] Too Old For Long Hair?: http://blog.aarp.org/2012/10/17/too-old-for-long-hair/?intcmp=AE-ENDART2-BL-BOS?intcmp=AE-ENDART2-BL-BOS
[17] Join AARP: https://appsec.aarp.org/MSS/join/application?intcmp=AE-ENDART3-BL-MEM
[18] AARP home page: http://www.aarp.org/?intcmp=AE-ENDART3-BL-HP
Click here to print.