Jeff Bezos: Latest in New Breed of Newspaper Magnates
Posted By Patrick Kiger On August 6, 2013 @ 6:11 pm In Bulletin Today | Comments Disabled
If you watched the TV series "Lou Grant [1]," you might cling to an image of newspaper owners in the mold of Mrs. Pynchon, the aristocratic, high-minded widow who struggled to keep the Los Angeles Tribune afloat. The character, played by the late Nancy Marchand, was based in large part on Katharine Graham [2], the a real-life elegant heiress and publisher of the Washington Post.
[3]Maybe that's part of why it's so startling to hear that Graham's newspaper is being sold to Amazon.com founder Jeff Bezos. He's a member of a new breed of mass-media magnates who bring to mind the words of the brash young tycoon Orson Welles portrayed in Citizen Kane: "I think it would be fun to run a newspaper." Here's the scoop on some of the new news barons.
But if you're still nostalgic for Mrs. Pynchon, here's the premiere episode of Lou Grant from 1977.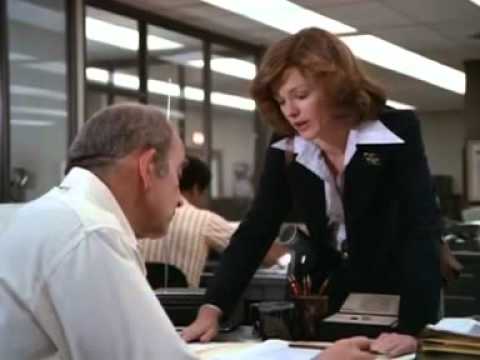 [11]
Photo of Jeff Bezos: Steve Jurvetson via Wikipedia [12]
Also of Interest
See the AARP home page [16] for deals, savings tips, trivia and more
---
Article printed from AARP: http://blog.aarp.org
URL to article: http://blog.aarp.org/2013/08/06/jeff-bezos-latest-in-new-breed-of-newspaper-magnates/
URLs in this post:
[1] Lou Grant: http://www.tv.com/shows/lou-grant/
[2] Katharine Graham: http://www.npr.org/news/specials/kgraham/010717.kgraham.html
[3] Image: http://blog.aarp.org/wp-content/uploads/2013/08/bezos.jpg
[4] Forbes: http://www.forbes.com/profile/jeff-bezos/
[5] Blue Origin: http://www.blueorigin.com/
[6] $1.5 billion fortune: http://www.forbes.com/profile/john-henry/
[7] iRacing,: http://www.iracing.com/
[8] 2013 Associated Press profile: http://www.huffingtonpost.com/2013/01/01/orange-county-register-aaron-kushner_n_2392999.html
[9] $53.5 billion: http://www.forbes.com/profile/warren-buffett/
[10] spending $344 million to purchase 28 of them: http://blogs.wsj.com/deals/2013/03/01/buffett-i-love-newspapers-bought-28-in-2012-for-344-million/
[11] Image: http://www.youtube.com/watch?v=1EWe9y7nyPM
[12] Steve Jurvetson via Wikipedia: http://en.wikipedia.org/wiki/File:Jeff_Bezos%27_iconic_laugh.jpg
[13] Are You Giving Up on the News?: http://blog.aarp.org/2013/03/19/are-you-giving-up-on-the-news/?intcmp=AE-ENDART1-BL-REL
[14] Why We Waited for the Royal Baby: http://blog.aarp.org/2013/07/22/why-we-waited-for-the-royal-baby/?intcmp=AE-ENDART2-BL-BOS
[15] Join AARP: https://appsec.aarp.org/MSS/join/application?intcmp=AE-ENDART3-BL-MEM
[16] AARP home page: http://www.aarp.org/?intcmp=AE-ENDART3-BL-HP
Click here to print.