Ralph Kiner: The Slugger Who Became a Hit Behind the Mic
Posted By Patrick Kiger On February 7, 2014 @ 1:37 pm In Legacy | Comments Disabled
As a left fielder for the Pittsburgh Pirates, Chicago Cubs and Cleveland Indians in the 1940s and 1950s, Ralph Kiner was one of baseball's greatest [1] power hitters. Kiner, who died on Feb. 6 at age 91 in Rancho Mirage, Calif. [2], led the National League in home runs seven straight times, and once clouted 54 of them in a season, more than even Willie Mays or Hank Aaron ever did.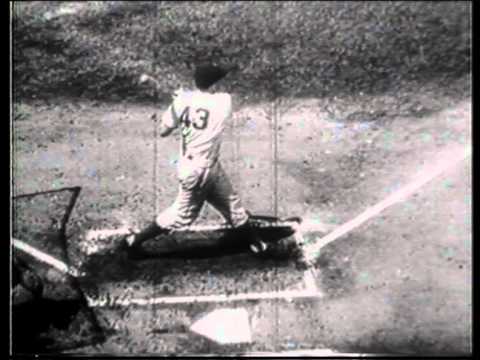 [3]
Kiner had another gift. In his second career as a TV announcer for the New York Mets from 1962 to until 2006, he made a name for himself as a commentator who, between astute observations forged by his playing experience, would occasionally spout wonderfully mangled malapropisms ("Kinerisms," they came to be called), such as "If Casey Stengel were alive today, he'd be spinning in his grave." Fans loved him.
>> Sign up for the AARP Health Newsletter [4]
[5]Here are some intriguing facts about Kiner and his two remarkable careers:
As a teenager, he hit a home run off the legendary Satchel Paige [6], who was pitching for a barnstorming team.
As a U.S. Navy pilot during World War II, Kiner was assigned to fly reconnaissance missions over the Pacific to look for Japanese submarines, but he later remarked, "Gosh, we didn't even spot a whale."
Kiner blossomed with the Pirates in part because the team moved in the left-field fence to accommodate aging slugger Hank Greenberg. Greenberg hit 25 home runs that year; Kiner hit 51.
In the early 1950s, Kiner's salary of $65,000 tied him for tops with Stan Musial. But according to baseball historian Andrew O'Toole [8], Kiner's high pay aroused the ire of Pirates general manager Branch Rickey. During contract negotiations, Rickey once admonished him: "We finished in last place with you. We can finish in last place without you."
When Kiner signed up to do broadcasts for the Mets, an expansion team in 1962, someone asked him why. "I've got a lot of experience with losing," he replied.

Kiner was friends with Hollywood stars such as Bob Hope, Bing Crosby and Frank Sinatra, and once dated Elizabeth Taylor. But his familiarity with celebrities backfired on one occasion on the air, when he mixed up Mets catcher Gary Carter [9] with actor Gary Cooper.
Here's a clip from a documentary about Kiner.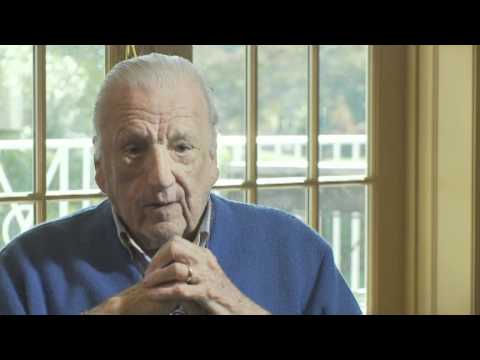 [11]
Photo: 1953 Bowman baseball card

>> Get travel discounts with your AARP Member Advantages. [12]
Also of Interest
See the AARP home page [17] for deals, savings tips, trivia and more
---
Article printed from AARP: http://blog.aarp.org
URL to article: http://blog.aarp.org/2014/02/07/ralph-kiner-the-slugger-who-became-a-hit-behind-the-mic/
URLs in this post:
[1] baseball's greatest: http://blog.aarp.org/2013/12/02/lou-brissie-baseballs-wounded-warrior/?intcmp=AE-BLIL-BL
[2] died on Feb. 6 at age 91 in Rancho Mirage, Calif.: http://www.nydailynews.com/sports/baseball/mets/hall-famer-longtime-mets-broadcaster-kiner-dead-91-article-1.1604801
[3] Image: http://www.youtube.com/watch?v=0z1XjmQa4I4
[4] >> Sign up for the AARP Health Newsletter: http://www.aarp.org/online-community/people/subscribeFromEmail.action?id=19061&intcmp=ILC-EMAIL-SUB-HLTH
[5] Image: http://blog.aarp.org/wp-content/uploads/2014/02/RalphKiner1953bowman.jpg
[6] Satchel Paige: http://www.biography.com/people/satchel-paige-9431917
[7] Image: http://www.youtube.com/watch?v=IrtK9orlfNM
[8] Andrew O'Toole: http://books.google.com/books?id=OTANSSqBwXAC&pg=PA90&dq=ralph+kiner&hl=en&sa=X&ei=SyL0UqSmKoG_sQSu24DACA&ved=0CFMQ6AEwCDgK#v=onepage&q=ralph%20kiner&f=false
[9] Gary Carter: http://espn.go.com/new-york/mlb/story/_/id/7583267/hall-fame-catcher-gary-carter-dies-age-57
[10] Baseball Hall of Fame: http://baseballhall.org/news/press-releases/hall-fame-outfielder-ralph-kiner-passes-away-age-91
[11] Image: http://www.youtube.com/watch?v=Et0xXxrYC98
[12] >> Get travel discounts with your AARP Member Advantages.: http://discounts.aarp.org/travel/index/uSource/HCTN?intcmp=AE-BL-TRV-DISC
[13] The Essential Philip Seymour Hoffman: http://blog.aarp.org/2014/02/04/the-essential-philip-seymour-hoffman/?intcmp=AE-ENDART1-BL-REL
[14] 'Landslide' by Stevie Nicks and 15 Other Songs Everyone Over 50 Should Own: http://www.aarp.org/entertainment/music/info-03-2012/songs-50-year-olds.html#slide1?intcmp=AE-ENDART2-BL-BOS
[15] Get free assistance with tax-return preparation from Tax-Aide: http://www.aarp.org/money/taxes/aarp_taxaide/?intcmp=AE-ENDART3-BL-ADV
[16] Join AARP: https://appsec.aarp.org/MSS/join/application?keycode=U9ZTPH9&intcmp=AE-ENDART3-BL-MEM
[17] AARP home page: http://www.aarp.org/?intcmp=AE-ENDART3-BL-HP
Click here to print.