Grace Lee Boggs: Still a Revolutionary at Age 99
Posted By Barbranda Lumpkins Walls On June 27, 2014 @ 5:10 pm In Notebook | No Comments
At 99, Grace Lee Boggs is rather matter-of-fact when you ask her about aging:  "It's like preparing for disability [1]," she deadpans.
"You have a lot of time to think and a lot to think about. I have reflected more on particular episodes of my life than I ever thought I would."
Boggs has had quite a life to reflect on. The story of the erudite daughter of Chinese immigrants who morphed into a civil rights [2] and black power activist in Detroit is told in the documentary "American Revolutionary: The Evolution of Grace Lee Boggs." The film is an episode of the PBS series POV, airing June 30 (check local listings). It snagged the audience award for best documentary feature at the 2013 Los Angeles Film Festival.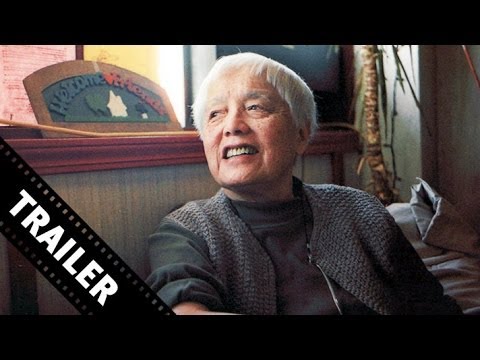 [3]
>> Sign up for the AARP Health Newsletter  [4]
Boggs and her late husband, James, an African-American auto worker and writer, worked together as community organizers and founded Detroit Summer, an intergenerational youth program. They've organized marches and rallies, encouraged inner-city youngsters and challenged the status quo. "He was an amazing man and an incredibly thoughtful writer," Boggs says of the man she was married to for 40 years.
Boggs, a philosopher and prolific writer herself, has authored or co-authored six books and numerous articles that deal mostly with change and activism. She rises early each day and keeps on top of what's happening in and beyond her beloved Detroit, which has seen its share of hard times. Although she never had children, she laments the fact that physical distance separates so many grandparents from their grandchildren, making intergenerational interactions [5] between them few and far between.
>> Get travel discounts with your AARP Member Advantages. [6]
Boggs has received plenty of accolades, honorary degrees and awards for her work locally and nationally, but she says she wants to be remembered as flexible and articulate. She pretty much had to be just that for the POV documentary. Cameras followed her around for months, capturing her thoughts, actions and reactions. But she adjusted. After awhile you get used to them, she says. "You just relax and enjoy it."
Also of Interest
See the AARP home page [11] for deals, savings tips, trivia and more
---
Article printed from AARP: http://blog.aarp.org
URL to article: http://blog.aarp.org/2014/06/27/grace-lee-boggs-still-a-revolutionary-at-age-99/
URLs in this post:
[1] disability: http://blog.aarp.org/2014/06/26/aging-and-disability-resource-centers-scorecard-highlights-the-need-for-information-and-access-to-services/?intcmp=AE-BLIL-BL
[2] civil rights: http://blog.aarp.org/2014/06/12/ruby-dee-actress-and-civil-rights-activist-dies-at-91/?intcmp=AE-BLIL-BL
[3] Image: http://www.youtube.com/watch?v=_JvyZtNA4CU
[4] >> Sign up for the AARP Health Newsletter : http://www.aarp.org/online-community/people/subscribeFromEmail.action?id=19061&intcmp=ILC-EMAIL-SUB-HLTH
[5] intergenerational interactions: http://blog.aarp.org/2014/05/13/amy-goyer-interdependent-families-strong-bonds/?intcmp=AE-BLIL-BL
[6] >> Get travel discounts with your AARP Member Advantages.: http://discounts.aarp.org/travel/index/uSource/HCTN?intcmp=AE-BL-TRV-DISC
[7] Donnalou Stevens Stands Up for 'Older Ladies' in Viral Video: http://blog.aarp.org/2014/06/26/donnalou-stevens-stands-up-for-older-ladies-in-viral-video/?intcmp=AE-ENDART1-BL-REL
[8] Daughter Charged With Assisted Suicide Is Exonerated: http://blog.aarp.org/2014/02/25/daughter-charged-with-assisted-suicide-is-exonerated/?intcmp=AE-ENDART2-BL-BOS
[9] Fight Fraud and ID Theft With the AARP Fraud Watch Network: http://www.aarp.org/money/scams-fraud/fraud-watch-network/?intcmp=AE-BL-ENDART-ADV-FWN
[10] Join AARP: https://appsec.aarp.org/MSS/join/application?keycode=U9ZTPH9&intcmp=AE-ENDART3-BL-MEM
[11] AARP home page: http://www.aarp.org/?intcmp=AE-ENDART3-BL-HP
Click here to print.