Tommy Ramone: Last of the Punk-Rock Pioneers
Posted By Patrick Kiger On July 14, 2014 @ 4:31 pm In Bulletin Today,Entertainment | No Comments
Boomers [1] growing up in the mid- to late 1970s may have felt bored and alienated by the classic rock [2] that their older brothers and sisters listened to. That's why so many of us were especially excited about a band called the Ramones, who were pretty much the opposite of the handsome stadium-rock gods who dominated the airwaves with their synthesizer bombast and 10-minute guitar solos.
With their misshapen hair, torn jeans, cheap sneakers and biker jackets, the Ramones looked like dweebs who worked at the local 7-Eleven, and their songs were short, fast and loud, with simple but irreverently funny lyrics and titles such as "Teenage Lobotomy" and "I Don't Wanna Go Down to the Basement." Ah, youth. We never expected that our favorite iconoclasts would someday be enshrined in the Rock & Roll Hall of Fame [3].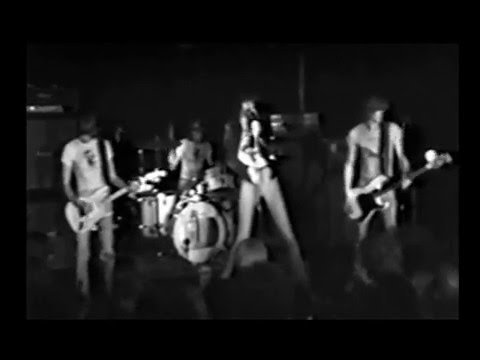 [4]
>> Sign up for the AARP Health Newsletter  [5]
But it's even stranger to think that those icons of adolescent rebellion are now all gone. The band's last surviving original member, drummer Tommy Erdelyi, a.k.a. Tommy Ramone, died on July 11 at age 65 [6] in New York City, after a fight with bile-duct cancer. (Singer Joey Ramone [7] died in 2001, while bassist Dee Dee Ramone [8] died the following year and guitarist Johnny Ramone [9] passed away in 2004.)
Here are some facts about Tommy Ramone and the band he played an instrumental role in creating:
[10]He was born Erdelyi Tamas in 1949 in Budapest, the son of two professional photographers who lost most of their family members in the Holocaust. He later recalled his native country as "a very restrictive regime where you didn't hear too much western music." After his family emigrated to the United States in 1956 and settled in Queens, he changed his name to Thomas Erdelyi.
After graduating from high school in 1967, he broke into the music business as a studio engineer. He told Ramones biographer Everett True [11] that he worked on Jimi Hendrix's Band of Gypsies LP, though his contribution wasn't credited.
After seeing the New York Dolls, the early 1970s glam-rock pioneers, perform, Erdelyi got the idea of starting a band featuring some of his friends from Forest Hills, whom he thought were "much more colorful and charismatic." His initial ambition was to be their producer and manager. But after unsuccessfully auditioning several drummers, the other musicians urged Erdelyi to get behind the drum kit and give it a try, according to a 2011 interview [12].
According to Rolling Stone [13], the Ramones' name was inspired by Paul McCartney, who briefly took the stage name Paul Ramon when the Beatles were first getting started.
>> Get travel discounts with your AARP Member Advantages. [14]
The band's eponymous 1976 debut LP was recorded quickly for less than $7,000. Erdelyi said in a 1979 interview [15] that although the Ramones' songs sounded deceptively simple, they actually contained complex concepts, such as the deliberate use of amplifier distortion to create harmonics that served as countermelodies. "There was always intelligence behind it," he explained. "If every untrained musician doing the best he can decides to make a record, he's not going to get a Ramones record."
In their days as frequent performers at New York's legendary CBGB's, the Ramones were infamous for onstage bickering and chaos. "They'd play for 40 minutes," owner Hilly Kristel once recalled, "and 20 of them would just be the band yelling at each other."
Erdelyi quit performing with the band in 1978 after the release of its third LP, Rocket To Russia, though he continued to work with the band as a producer. He also produced records for other bands, including the Replacements' 1985 LP Tim.
Erdelyi started playing banjo and mandolin in the 1990s, and in recent years performed as half of the bluegrass duo Uncle Monk. Bluegrass, he explained,  had a "similar framework" to punk rock.
Here's Erdelyi in 2012, performing an acoustic version of the Ramones' "Rockaway Beach" and telling the story behind the song.
[16]
Photo: Ramone in 2008 by Deadblob93 via Wikipedia [17]
Also of Interest
See the AARP home page [22] for deals, savings tips, trivia and more
---
Article printed from AARP: http://blog.aarp.org
URL to article: http://blog.aarp.org/2014/07/14/tommy-ramone-last-of-the-punk-rock-pioneers/
URLs in this post:
[1] Boomers: http://blog.aarp.org/2014/03/28/7-unsolved-mysteries-boomers-cant-forget/?intcmp=AE-BLIL-BL
[2] classic rock: http://www.aarp.org/entertainment/music/info-11-2013/10-best-music-albums-for-boomers-photo.html#slide1?intcmp=AE-BLIL-DOTORG
[3] enshrined in the Rock & Roll Hall of Fame: http://rockhall.com/inductees/ramones/
[4] Image: http://www.youtube.com/watch?v=THcfInMe4CQ
[5] >> Sign up for the AARP Health Newsletter : http://www.aarp.org/online-community/people/subscribeFromEmail.action?id=19061&intcmp=ILC-EMAIL-SUB-HLTH
[6] died on July 11 at age 65: http://www.nytimes.com/2014/07/13/nyregion/tommy-ramone-65-dies-gave-punk-rock-its-pulse.html?action=click&pgtype=Homepage&version=Moth&module=inside-nyt-region&region=inside-nyt-region&WT.nav=inside-nyt-region&_r=0
[7] Joey Ramone: http://www.joeyramone.com/
[8] Dee Dee Ramone: http://www.deedeeramone.com/
[9] Johnny Ramone: http://www.johnnyramone.com/
[10] Image: http://blog.aarp.org/wp-content/uploads/2014/07/Tommy_Ramone.jpg
[11] Everett True: http://books.google.com/books?id=WKriuwu13tIC&printsec=frontcover&dq=hey+ho+let%27s+go&hl=en&sa=X&ei=c_3DU-L9Go62yATalYGoAw&ved=0CBwQ6AEwAA#v=onepage&q=hey%20ho%20let
[12] 2011 interview: http://noisecreep.com/tommy-ramone-interview/
[13] Rolling Stone: http://www.rollingstone.com/music/artists/the-ramones/biography
[14] >> Get travel discounts with your AARP Member Advantages.: http://discounts.aarp.org/travel/index/uSource/HCTN?intcmp=AE-BL-TRV-DISC
[15] 1979 interview: http://www.rollingstone.com/music/news/the-importance-of-being-a-ramone-19790208?page=2
[16] Image: http://www.youtube.com/watch?v=os5wR9OvwlY
[17] Deadblob93 via Wikipedia: http://en.wikipedia.org/wiki/Tommy_Ramone#mediaviewer/File:Tommy_Ramone.JPG
[18] Bobby Womack, Soul Man, Dies at Age 70: http://blog.aarp.org/2014/06/30/bobby-womack-soul-man/?intcmp=AE-ENDART1-BL-REL
[19] They Found $1 Million in Their Trash: http://blog.aarp.org/2013/07/26/they-found-1-million-in-their-trash-2/?intcmp=AE-ENDART2-BL-BOS
[20] Fight fraud and ID theft with the AARP Fraud Watch Network.: http://www.aarp.org/money/scams-fraud/fraud-watch-network/?intcmp=AE-BL-ENDART-ADV-FWN
[21] Join AARP: https://appsec.aarp.org/MSS/join/application?keycode=U9ZTPH9&intcmp=AE-ENDART3-BL-MEM
[22] AARP home page: http://www.aarp.org/?intcmp=AE-ENDART3-BL-HP
Click here to print.