Billy Joel to Receive Gershwin Prize for Popular Song
Posted By Katie Levingston On July 24, 2014 @ 4:25 pm In Entertainment | No Comments
In the mood for a melody? The Library of Congress will honor the original "Piano Man" with the Gershwin Prize for Popular Song in Washington.
James H. Billington, Librarian of Congress, announced on Tuesday that musician Billy Joel [1] will  join past recipients including Paul Simon, Stevie Wonder and Sir Paul McCartney [2].
[3]
"Importantly, as with any good storyteller, the recognition experienced in a Billy Joel song is not simply because these are songs we have heard so many times, but because we see something of ourselves in them," Billington said [4].
Joel will receive the Library of Congress prize, which honors lifetime achievement in popular music, in November.
"The great composer, George Gershwin, has been a personal inspiration to me throughout my career," Joel said. "And the Library's decision to include me among those songwriters who have been past recipients is a milestone for me."
>> Get entertainment and dining discounts with your AARP Member Advantages. [5]
The multiple Grammy winner is making the rounds through Washington  awards ceremonies-he was a Kennedy Center honoree last year.
Known for hits such as "Just the Way You Are," "Uptown Girl" and "New York State of Mind," Joel has remained a fixture in the music world since the 1970s.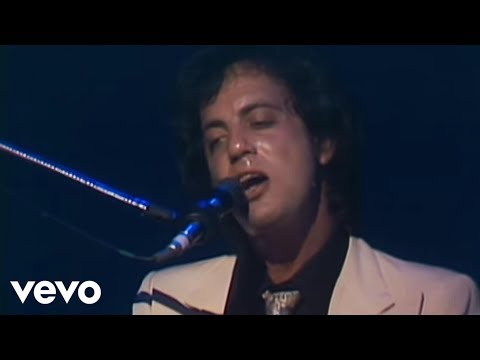 [6]
Photo credit: Kevin Mazur/Getty Images
Also of Interest
See the AARP home page [11] for deals, savings tips, trivia and more
---
Article printed from AARP: http://blog.aarp.org
URL to article: http://blog.aarp.org/2014/07/24/billy-joel-to-receive-gershwin-prize-for-popular-song/
URLs in this post:
[1] Billy Joel: http://community.aarp.org/t5/Rock-N-Roll/Billy-Joel-s-Big-Hearted-Duet-Goes-Viral/td-p/85002?intcmp=AE-BL-IL-OC
[2] Paul McCartney: http://blog.aarp.org/2014/07/14/16-year-old-takes-awesome-selfie-with-paul-mccartney-and-warren-buffett/?intcmp=AE-BLIL-BL
[3] Image: http://blog.aarp.org/wp-content/uploads/2014/07/400-billy-joel-gershwin-prize.jpg
[4] Billington said: http://www.loc.gov/today/pr/2014/14-122.html
[5] >> Get entertainment and dining discounts with your AARP Member Advantages.: http://discounts.aarp.org/savings/discounts/dining-andamp;-entertainment/uSource/HCTN/categoryId/724/subCategoryId/725?intcmp=AE-BL-ENT-DISC
[6] Image: http://www.youtube.com/watch?v=tJWM5FmZyqU
[7] Ron Howard to Direct Beatles Documentary: http://blog.aarp.org/2014/07/16/ron-howard-to-direct-beatles-documentary/?intcmp=AE-ENDART1-BL-REL
[8] Jimmy Hoffa and Other Unsolved Mysteries Boomers Can't Forget: http://blog.aarp.org/2014/03/28/7-unsolved-mysteries-boomers-cant-forget/?intcmp=AE-ENDART2-BL-BOS
[9] Fight fraud and ID theft with the AARP Fraud Watch Network.: http://www.aarp.org/money/scams-fraud/fraud-watch-network/?intcmp=AE-BL-ENDART-ADV-FWN
[10] Join AARP: https://appsec.aarp.org/MSS/join/application?keycode=U9ZTPH9&intcmp=AE-ENDART3-BL-MEM
[11] AARP home page: http://www.aarp.org/?intcmp=AE-ENDART3-BL-HP
Click here to print.