Cuidado con los antiácidos, podrían afectar tus riñones
By Sara Justicia , November 13, 2015 10:29 AM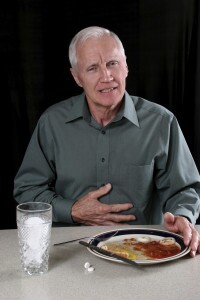 Desde pequeña he sufrido males estomacales relacionados con acidez y gastritis. Recuerdo desde edad temprana visitar al doctor y que este me recomendara no comer tomate, evitar la cafeína, el chocolate, los piques y las comidas muy condimentadas. Pero a uno esas cosas se le olvidan voluntaria o involuntariamente y sigue, a veces, pecando y comiéndolas.
Fotos: 10 consejos para mantener tus riñones saludables
En el 2009 me sacaron la vesícula pues estaba llena de piedras. Previo a la cirugía me hicieron una endoscopía en la que descubrieron una hernia hiatal y gastritis. Volvieron a recordarme los consejos que desde niña escuché y me resistía a seguir. Mi indiferencia al tema y el gusto por el pique me llevaron a visitar el gastroenterólogo hace poco y tener que someterme a otra endoscopia. El diagnóstico, el mismo.
Me dije, si me quiero sentir bien, tengo que comer bien. Pero, mientras, el doctor me recetó un antiácido de 24 horas que debo tomar todas las mañanas. Todo iba bien, hasta que en estos días me topé con un estudio que podría sugerir que el uso prolongado de los antiácidos podría afectar el riñón. Lección aprendida y sugerida. No dependas de un medicamento y comas todo lo que se te antoja, haz al revés, come lo que tienes que comer y no dependas del medicamento.
Según reseñó el portal HealthDay News, medicamentos para tratar la acidez podrían relacionarse al desarrollo de padecimientos renales. Los medicamentos que mencionan incluyen el Prilosec, Nexium y Prevacid.
El reporte advierte que aunque la relación entre los medicamentos y el fallo renal no es una de causa y efecto, el autor principal de los estudios, el doctor Pradeep Arora, nefrólogo y profesor en SUNY Buffalo School of Medicine and Biomedical Science in Buffalo, Nueva York, asegura que sí se puede presumir que podría desarrollarse la condición.
Estadísticas apuntan a que en Estados Unidos las condiciones renales están aumentando y actualmente hay 20 millones de estadounidenses afectados, de acuerdo a la American Society of Nephrology.
Los riñones sirven como filtros de la sangre en el cuerpo humano. Estudios científicos similares realizados en Australia y Baltimore, Maryland, arrojaron hallazgos parecidos.
Descuentos en Salud y Bienestar: Ahorros de hasta un 30% en un estilo de vida más sano
Así que debemos pensar, mejor prevenir que tener que remediar.
Evita los siguientes alimentos para que te libres de la acidez y no tengas que depender de los antiácidos
Tomates
Ajo
Cebolla
Piques
Menta
Alcohol
Café
Té
Chocolate
Cuida también de tus riñones
Toma agua.
Evita la sal.
Come saludable.
Haz ejercicio.
También te puede interesar:

Foto de Pamela Moore vía IStock.