La soledad y la depresión determinantes para una vejez saludable
By Sara Justicia , May 26, 2016 03:44 PM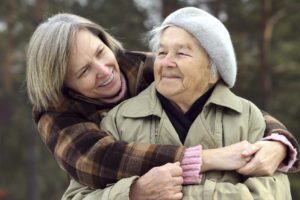 Durante los últimos años hemos escuchado, en repetidas ocasiones, que debemos mantener un peso saludable para envejecer sin complicaciones mayores. Se podría decir que la tendencia salubrista moderna se enfoca en la dieta y la actividad física, en cuanto a envejecer saludable se trata.
Fotos: 10 alimentos que te ayudan a combatir la depresión
Hace poco más de una semana un nuevo estudio realizado por investigadores de la University of Chicago planteó lo que podríamos considerar como factores determinantes, distintos a los tradicionales, que pueden afectar decisivamente tu envejecimiento y el mío propio. El estudio, publicado en Proceedings of the National Academies of Science, estableció que "las personas más saludables son las obesas y robustas". La investigación señaló que el 22% de los adultos mayores americanos caían dentro de la clasificación de buena salud, independientemente de ser obesos o padecer alta presión. Estos mostraron tener menos enfermedades, mayor movilidad, función sensorial y salud mental.
Entonces, ¿qué factores contribuyen al envejecimiento y muerte, según el estudio? La investigación plantea que la soledad, la depresión, así como haber sufrido una fractura o problema óseo mayor podrían representar un riesgo mayor de morir en los próximos cinco años para la persona. La muestra analizada fue de 3,000 personas de entre 57 y 85 años.
Los expertos además revelaron que las personas que están en su peso saludable, pero que enfrentan un problema de salud como por ejemplo enfermedad de la tiroides, anemia y úlceras, aquellos que han sufrido una fractura después de cumplir 45 años, así como aquellos que padecen problemas de salud mental, tienen un riesgo doble de morir o quedar incapacitados en los próximos cinco años.
Los más vulnerables a sufrir complicaciones mayores son las personas con diabetes e hipertensión descontrolada.
El coautor del estudio, Edward Laumann declaró que: "en lugar de enfocar las políticas públicas en reducir la obesidad, se debería apoyar medidas que redunden en reducir la soledad en los adultos mayores y en ayudarles a reestablecer sus funciones motoras. Esto sería mucho más efectivo para mejorar la salud y el bienestar de la población de personas mayores".
La publicación Aging Care plantea una realidad cada vez más desafortunada. Mientras la tecnología sigue avanzando y facilitando la comunicación entre los seres humanos, mediante el teléfono celular, ya sea por llamada, texto o correo electrónico, cada día más las personas mayores se encuentran solas.
Descuentos en Salud y Bienestar: Ahorros de hasta un 30% en un estilo de vida más sano
Aging Care hace referencia a un estudio de University of California, en San Francisco, en el que se identificó que 18% de las personas adultas mayores viven solas, mientras que el 43% reportaron sentirse solos regularmente. Dicho estudio coincide con los datos de la investigación inicialmente mencionada en el sentido que plantea que los adultos mayores solitarios tienen una mayor tendencia a deteriorarse y morir más rápido.
El tema debe ser motivo de reflexión y cambios de enfoque.
También te puede interesar:

Foto de absolut_100 vía IStock.