Síntomas que te alertan sobre depresión y ansiedad
By Sara Justicia , May 16, 2016 03:47 PM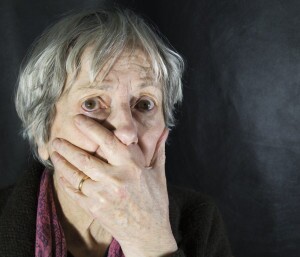 Desde el año 1949 la organización Mental Health America ha conmemorado el Mes de la Salud Mental, en mayo y a través de eventos y esfuerzos mediáticos han logrado divulgar información educativa relacionada a la salud mental. Este año el lema de la campaña es Life with a Mental Illness y se exhorta a los individuos a que compartan sus sentimientos y experiencias a través de los medios sociales utilizando el hashtag #mentalillnessfeelslike.
Fotos: 10 alimentos que te ayudan a combatir la depresión
En mi opinión la campaña tiene un valor grandísimo ya que a pesar de los tiempos modernos todavía algunas personas podrían pensar que ir a visitar un psicólogo o psiquiatra es, como dicen, "cosa de locos". Debes recordar que para estar bien con los demás debes estar bien contigo mismo; por lo que cualquier señal o síntoma inusual que detectes puede ser indicio de que una visita a un especialista es lo más conveniente.
De manera sencilla detallaré los síntomas que te pueden estar alertando de un posible episodio de depresión o ansiedad.
Depresión



Pérdida de interés en asuntos que antes te llamaban la atención

Tristeza profunda que no desaparece

Cambios en los patrones de sueño

Cambios en el apetito

Coraje e irritabilidad

Pérdida de energía

Pensamientos suicidas
Ansiedad



Preocupación excesiva

Problemas o cambios en los patrones de sueño

Miedos irracionales o inexplicables. Por ejemplo, antes te subías a un elevador tranquilamente y ahora te da temor hacerlo.

Tensión muscular

Indigestión crónica o bastante frecuente

Sentir miedo

Estar demasiado pendiente de uno mismo y de cómo los demás te percibirán

Pánico

Comportamientos compulsivos
Sobre el trastorno bipolar
Otro de los trastornos de salud mental que afecta tanto a hombres como a mujeres es el trastorno bipolar. De acuerdo a la National Library of Medicine una persona bipolar sufre de fases maniacas y fases depresivas.
Durante la fase maniaca se muestran síntomas como problemas de concentración, poca necesidad de sueño, falta de control en el carácter, involucramiento excesivo en actividades. También la persona puede incurrir en comportamientos que demuestren falta de control, por ejemplo beber desmesuradamente, consumir drogas o incluso a nivel sexual.
Descuentos en Salud y Bienestar: Ahorros de hasta un 30% en un estilo de vida más sano
En cambio, durante la fase depresiva la persona puede sentir mucha tristeza, padecer fatiga o desgano, desesperanza, pérdida de placer en cosas que antes le interesaban y problemas alimenticios.
La prevención y la detección temprana son siempre los mejores amigos de la persona que sufre una enfermedad física o mental. Si sientes que algo no anda bien, compártelo con un ser querido o un amigo y busca ayuda. Con medicamentos y terapias variadas una persona que sufre de una condición de salud mental puede llevar una vida normal y ser feliz.
También te puede interesar:

Foto de Mary Hope vía Istock.