Seguros de salud: Proponen nuevas medidas de protección para pacientes
By Andrew Schwab, February 2, 2016 11:50 AM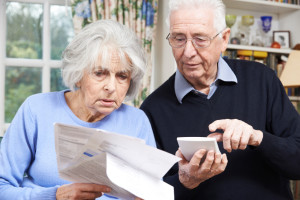 In English |¿Alguna vez has programado un procedimiento médico luego de confirmar con tu aseguradora que el mismo estaría cubierto como un servicio dentro de su red de prestadores, para luego sorprenderte al recibir una cuenta de uno de tus proveedores donde indica que el servicio se ofreció fuera de la red?

Fotos: 10 servicios médicos que Medicare no cubre

¿O alguna vez te has inscrito en un plan de salud disponible en tu localidad, pero cuando llegó el momento de buscar los servicios médicos de un especialista, descubriste que no había ninguno ni dentro de la red ni a una distancia razonabale de tu hogar?

Afortunadamente, muy pronto pudiera existir ayuda para los muchos adultos de 50 a 64 años que han comprado un seguro de salud a través de uno de los mercados especializados que administra el Gobierno federal.

El 20 de noviembre el U.S. Department of Health and Human Services (en inglés) (HHS, Departamento de Salud y Servicios Humanos de EE. UU.) publicó los reglamentos que plantea para abordar algunas de las situaciones problemáticas que se han descrito anteriormente.

Suscríbete a nuestro boletín

En concreto, el HHS propone algunas mejoras que son fundamentales:





El costo que se les factura a los consumidores por ciertos servicios fuera de la red, pero que se han brindado en un centro dentro de la red de prestadores (tales como un anestesista o un patólogo) contaría, bajo esta propuesta, para el límite anual de gastos de bolsillo (establecido en $6,850 para el 2016), a menos que los aseguradores proporcionen al consumidor una notificación por escrito que informe con 10 días de anticipación que se le podrían cobrar dichos cargos. Esta es una medida de protección importante debido a que en este momento los consumidores pueden ser responsables por los altos costos de servicios ofrecidos fuera de la red de prestadores sin la protección del límite anual, aun cuando no estuviesen informados de la posibilidad de que se aplique un cargo por servicios brindados fuera de la red.

El HHS propone un nuevo proceso para determinar si los aseguradores tienen suficientes proveedores dentro de la red en las cercanías de su hogar. Los estándares actuales exigen que los aseguradores tengan una red con suficientes prestadores —incluso especialistas— para garantizar que todos los servicios sean accesibles y que estén disponibles en un plazo razonable. El HHS ha propuesto un nuevo proceso en el cual se establecerá un umbral federal mínimo. Creemos que esta es una medida de protección inteligente y necesaria para el consumidor.

Finalmente, desde hace mucho tiempo AARP ha luchado para que el HHS notifique más eficazmente a las personas que se acercan a los 65 años sobre su elegibilidad para Medicare. En esta propuesta, el HHS pide sugerencias que permitan informar a los clientes del mercado de seguros médicos sobre la posible elegibilidad para Medicare.


Descuentos en Salud y Bienestar: Ahorros de hasta un 30% en un estilo de vida más sano

AARP presentará nuestros comentarios a la propuesta del HHS antes de la fecha límite del 21 de diciembre. Aunque estas propuestas son solo eso —propuestas — apoyaremos estas ideas, al tiempo que, también exhortaremos al HHS para que dé más detalles sobre cómo mejorar el servicio para los clientes.


---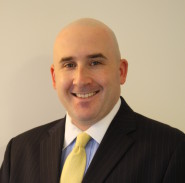 Andrew Schwab es un representante legislativo sénior del equipo de salud y familia federal de AARP, en Asuntos Gubernamentales de AARP y representa a AARP en el Capitolio y el poder ejecutivo. El área de especialización de Andrew son los seguros de salud privados donde se incluye Medicare Advantage, el seguro complementario de Medicare, la Ley del Cuidado de la Salud a Bajo Precio y el seguro de salud patrocinado por el empleador.

Puedes seguirlo en Twitter @AndrewSchwabNJ.



También te puede interesar: