¿Tus oídos tratan de protegerse?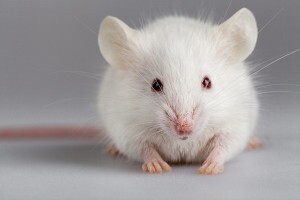 In English | Nuestros sentidos tienen sistemas de advertencia para alertarnos sobre peligros potenciales. Un sabor amargo nos advierte que nos alejemos de los venenos. Un olor putrefacto nos alerta que quizás la comida no se debería consumir. Los ojos se nos cierran automáticamente cuando quedan expuestos a destellos de luces. Los receptores del dolor en la piel nos advierten que nos apartemos de algo caliente.
Fotos: Todo lo que debes saber sobre el ruido.
¿Qué sucede en el caso de la audición? Todos sabemos que el ruido daña nuestra audición, y la mayoría nos damos cuenta de que la audición es como una anomalía entre los sentidos: el único sin un mecanismo de defensa.
Ahora los investigadores piensan que descubrieron un sistema de percepción del dolor en los oídos. Podría ser la razón por la cual nos metemos los dedos en las orejas o nos las tapamos con las manos de manera instintiva cuando oímos una ambulancia, un martillo neumático u otro sonido fuerte.
Jaime García-Añoveros y sus colegas, principalmente de la Feinberg School of Medicine de Northwestern University, informaron en Current Biology sobre el descubrimiento de una vía neural que va desde el oído interno hasta el cerebro y podría servir como el sistema de alarma auditiva del cerebro. Esta vía es distinta a la vía neural que transmite los sonidos al cerebro. En estudios de ratones, los investigadores hallaron un juego de neuronas que son activadas solo por ruidos nocivos o dañinos, y no por niveles normales de sonido.
Los científicos no están seguros si las neuronas son activadas por la muerte de las células ciliadas (después de la exposición al ruido) o si los ruidos peligrosos activan la vía del dolor y provocan la respuesta protectora de taparse las orejas.
Mientras que este hallazgo podría en algún momento llevar a una manera de proteger los oídos de los ruidos peligrosos, por ahora es más probable que contribuya a entender mejor la hiperacusia, una dolorosa hipersensibilidad al ruido.
El descubrimiento también podría ser pertinente para quienes padecen tinnitus, el cual en la actualidad no se puede tratar con ningún medicamento y afecta a millones de personas, entre ellas la mayoría de los veteranos en servicio activo.
Si la hiperacusia y el tinnitus son "en realidad síndromes del dolor en vez de síndromes de la audición", dijo García-Añoveros, "quizás podrían tratarse eficazmente con analgésicos contra el dolor que actúen en el cerebro". En otras palabras, tal vez este dolor se podría tratar de la misma manera que tratamos otros tipos de dolor neuropático —con analgésicos de venta libre y recetados—.
Descuentos en Salud y Bienestar: Ahorros de hasta un 30% en un estilo de vida más sano.
Mientras tanto, según un artículo publicado por la Feinberg School of Medicine, los investigadores planean estudiar qué zona del cerebro responde a estas señales del dolor. El estudio fue financiado con varias subvenciones de los National Institutes of Health (Institutos Nacionales de la Salud) y la Office of Naval Research (Oficina de Investigación Naval). Encontrar un tratamiento para el tinnitus es un objetivo clave de investigación para científicos militares y no militares. El tinnitus es la discapacidad principal entre veteranos de todas las guerras, y afecta a decenas de millones en la población civil. La mayoría pueden incorporar los zumbidos a sus vidas diarias, pero para el 20%, el ruido es molesto. A algunos, los incapacita. Siempre es bienvenida la investigación prometedora en este campo.
También te puede interesar:

Foto: Tiripero/iStock