AARP GRANTS ARE MAKING COMMUNITIES MORE LIVABLE
By Nancy A. LeaMond & Mike Watson, AARP Director of Livable Communities, September 6, 2023 09:08 AM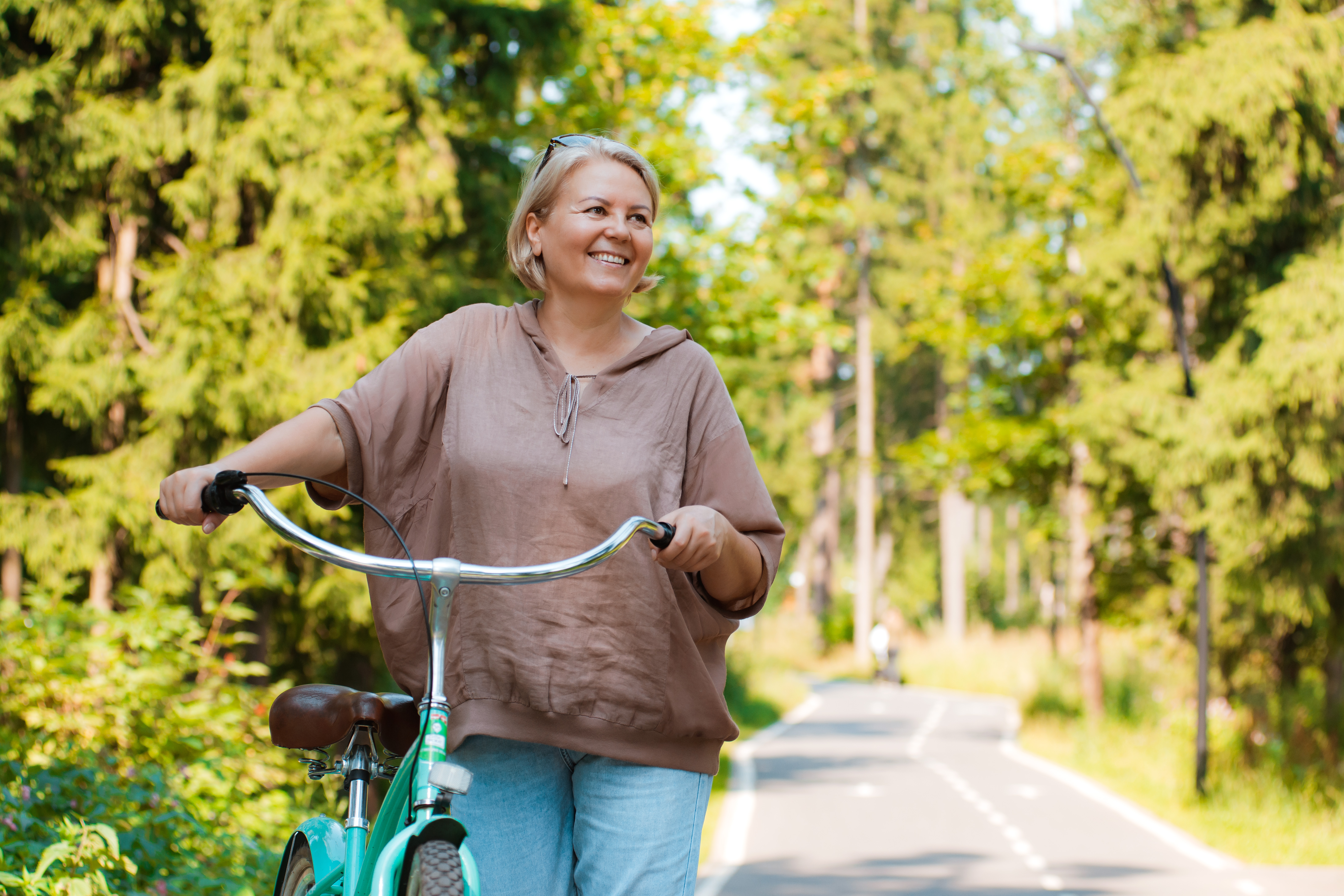 An intergenerational art project promotes safe streets in Tallahassee, Florida. A fleet of three-wheel bikes helps older adults to get around in Washington, Indiana. A bus is converted into a wheelchair-accessible greenhouse, adding a touch of beauty in Laramie, Wyoming.

Each of these projects was made possible by AARP's Community Challenge Grant Program, a growing initiative to make cities and towns throughout America more vibrant for people of all ages and abilities.

This year, we are funding 310 grants to create more engaging public spaces, enhanced options for housing and transportation, better digital connections, and improved access to local resources.

These tangible projects enrich the quality of life in communities of all sizes and types, including rural and urban areas with limited resources. The grant sizes are not huge (with the average grant being roughly $11,000), but they lead to big results. This is because they have been carefully selected to spark long-term progress and fulfill grassroots needs that local governments, nonprofits, and other citizen leaders have identified.

Much of this work aims to make public spaces more usable and supportive of physical and mental well-being, such as by upgrading parks, trails, gardens, crosswalks, and public gathering spots. And we are finding an array of exciting, innovative ways to accomplish that goal.

The program focuses on helping communities implement innovative solutions to consistent and emerging challenges – many of which the over 770-strong AARP Network of Age-Friendly States and Communities tackles every day.

In awarding grants this year, here are some of the trends and priorities that we saw:

Accessibility for all. We know from grant applicants that there is a vast, unmet need to make community resources more accessible to individuals with disabilities, including those with difficulty walking or hearing. As one response, we are funding a project in Pima, Arizona, to promote cycling for people of all ages and abilities through a wheelchair-accessible facility and track and bicycle loans to those who need them.


Diversity, equity, and inclusion. Many of our projects are designed to address disparities and make public spaces more culturally relevant and welcoming for multicultural populations. With these goals in mind, we are funding a community shelter and picnic area for Tribal elders near a bison range on the Flathead Indian Reservation in northwestern Montana.


Food security. Access to fresh, wholesome food is a basic health need many communities fail to meet, and applications to address this problem soared 120 percent this year. In response, we are financing community gardens, infrastructure improvements to food pantries, and other innovative solutions. A project in Munich, North Dakota, will enable a local, understaffed grocery store to transition to a self-service grocery store.


Mobility Options. Having a multitude of options to get around your community is of the utmost importance. This year, AARP is making its largest investment to date in support of that mission. With $500,000 in funding support from Toyota Motor North America and a special emphasis on small grants to improve walkability, we are investing $1 million across 79 transportation grants.


Digital connections. Shortfalls in infrastructure and a lack of digital literacy are among the barriers faced by residents of underserved areas. Community Challenge grants are addressing these gaps, focusing on older adults, veterans, low-income, and LGBTQ communities. As examples, we are providing funding for tablets, computers, and keyboards, as well as education and training to help people use online resources. In Philadelphia, we will build a Wi-Fi infrastructure in two senior living buildings that will also upgrade Wi-Fi in the broader neighborhood.


Disaster preparedness. It takes know-how and resources to bounce back from and prepare for disasters. For this reason, we support initiatives to promote resiliency through training and workshops for older adults and improved resources for all. For example, we are financing the purchase of 15 portable generators that will be available for local residents during power outages in Glasgow, Kentucky.
Since the program's launch in 2017, AARP has invested more than $16 million in Community Challenge initiatives, supporting projects in every state, Washington D.C., Puerto Rico, and the U.S. Virgin Islands. This year, we received more than 3,600 grant applications, awarding $3.6 million that will improve the lives of thousands of people across the country.

In assessing applications, we prioritized "quick-action" projects that can have a real impact and yield tangible results quickly. And we know that even modest investments can make a difference in people's lives. A single park bench gives a tired individual a place to take a breather; it provides a lonely person a place to chat with a new acquaintance; and it gives all of us a spot to take in the greenery, which is good for everyone's mental well-being. To offer you a different example, we discovered how a modest effort to educate seniors about local transportation options enabled an older adult with limited income to stop taking taxis to the grocery store – saving hundreds of dollars a year.

Over the past several years, our grantees have implemented more than 25,000 local improvements. These include 975 benches, 299 bike amenities such as bike racks and fix-it stations, 157 modifications to sidewalks and crosswalks, and 138 murals that bring a splash of color to drab streets and alleys.

And these projects lead to results. Nearly half of past projects have attracted additional funding; eight in ten grants have helped communities overcome barriers and advance policy change; and grantees have seen increased engagement in their work.

The Community Challenge grants are a growing part of AARP's Livable Communities initiative and reflect our goal of making cities, towns, villages, and rural enclaves great places to live for everyone. A key to the program's success has been the effort of our staff and volunteers to forge partnerships with local planners and others in the community. Much of the work takes place within the AARP Network of Age-Friendly States and Communities, which encompasses nearly 100 million people around the country.

Next year's Community Challenge grant cycle begins in January. If you are interested in applying for a grant or learning more, click here.