AARP Purpose Prize Contest to Recognize Exceptional People Over 50
By AARP Media Relations, May 24, 2017 12:22 PM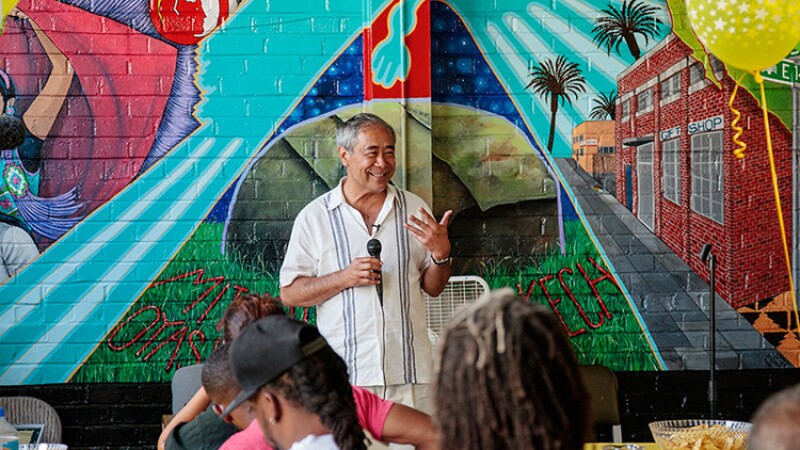 It's never too late to make an impact on someone's life, and with the AARP Purpose Prize millions of people over 50 are doing just that. To date, more than 100 Purpose Prize winners have been recognized for their outstanding contributions and the positive, social impact of their work.

The Purpose Prize was created by Encore.org in 2005 as a vehicle to celebrate exceptional individuals over 50 who have utilized their wealth of life experience to encourage continued and innovative social good in their communities.

"The AARP Purpose Prize is all about a new story of aging — focusing on experience and innovation and the idea that our aging population is an untapped resource full of possibilities," said AARP CEO Jo Ann Jenkins.

We've been receiving nominations and applications from great people, doing excellent work, from all over the country. Reviewing their work has been inspiring and a little humbling.

The people nominated don't merely muse about making a positive change — they're actually doing it. All of the prize contenders are helping to redefine what it means to be in their "second act" by using their experiences — up until this point — to bring positive change to their community.

Over the next couple of months, the AARP Purpose Prize jurors will winnow down the field to just five winners, each of whom will be awarded $50,000 by AARP. One winner will also receive the Andrus Prize for Intergenerational Excellence, named for AARP's founder, Ethel Percy Andrus.

Follow along on the Purpose Prize website to learn more about the program and how you can get involved next year!