AARP Heads to Silicon Valley for Innovation@50+ LivePitch Competition
By Tara Dunion, April 12, 2017 10:35 AM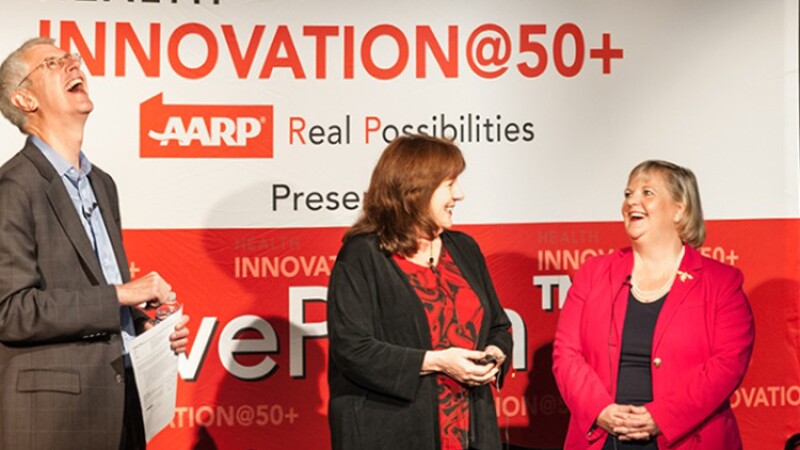 The day has finally come — the AARP Innovation@50+ LivePitch competition!

Perhaps you've heard of it. If not, let me explain.

AARP's Innovation@50+ LivePitch event, or LivePitch, is a competition for emerging start-ups in the caregiving health technology and financial technology sectors. Over the past five years, almost 30 start-up finalists have raised over $172 million in venture investments and four have been acquired.

I'll be tuning in this week via our live steam and you're invited to do the same, using the links below:

Link to AARP's LivePitch 2017: Day 1
Link to AARP's LivePitch 2017: Day 2
Last year, I was fortunate enough to attend the event and was impressed with the passion the start-up entrepreneurs had for caregiving products that could potentially improve the quality of life for caregivers and the people for whom they care.

The audience comprised AARP members and venture capital investors who were invited to watch the pitches in person and able to vote in real time on the viability of each of them.

This year, LivePitch will be held over the course of two days — the first (April 12) focused on caregiving health technologies, and the second (April 13) focused on financial tech.

Check out the list of the 2017 AARP Innovation @ 50+ LivePitch finalists.

I look forward to getting a reality check on current options in artificial intelligence (AI) and FinTech and to hearing the latest in personal pensions, theft prevention and online safety, medical billing, financial health, financial management, retirement planning, and automatic savings options.

We welcome your input on LivePitch and the presentations. Please share your input in the comments section, below.