Celebrate Good Times ... Come On ... and Travel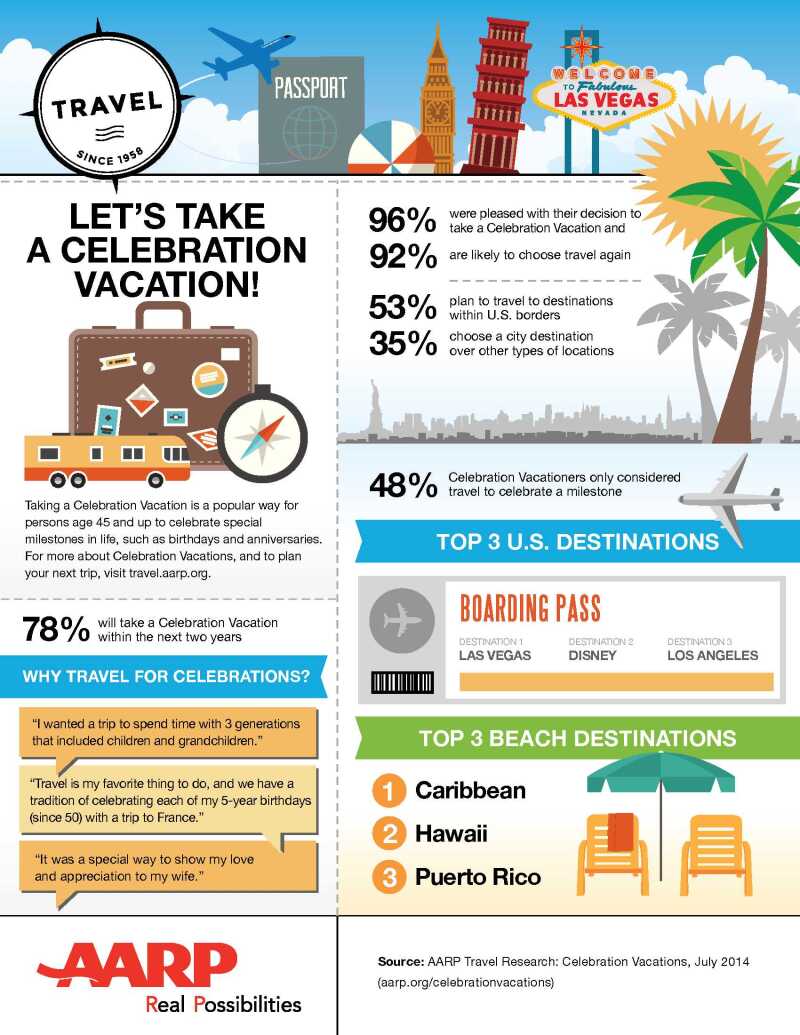 Kool and the Gang's international hit song "Celebration" has become the anthem to mark the important milestones in many lives, and it seems travel is taking off as another way to celebrate good times. The newest AARP research has me thinking. As I approach the big 5-0, how will I celebrate that milestone? After reading the newest AARP travel research and checking out the interesting accompanying infographic, I think I've found my answer - with a celebration vacation.
Celebration vacations are the times you pack your bags to mark a major milestone like an anniversary, birthday, graduation, reunion or even a wedding. AARP found that celebration vacations are popular among boomers and those 45-plus (hello, fellow GenXers). Our research found that 78 percent of people 45 and older have taken, or plan to take, a celebration vacation within the next two years.
Celebration Vacations, Better Than Bling
Anniversaries (my personal favorite celebration vacation so far) are the most popular pack-your-bags celebrations. Many told us they would pass on bling or a party, and instead choose a celebration vacation to mark an anniversary. Birthdays came in second, followed by a retirement and weddings.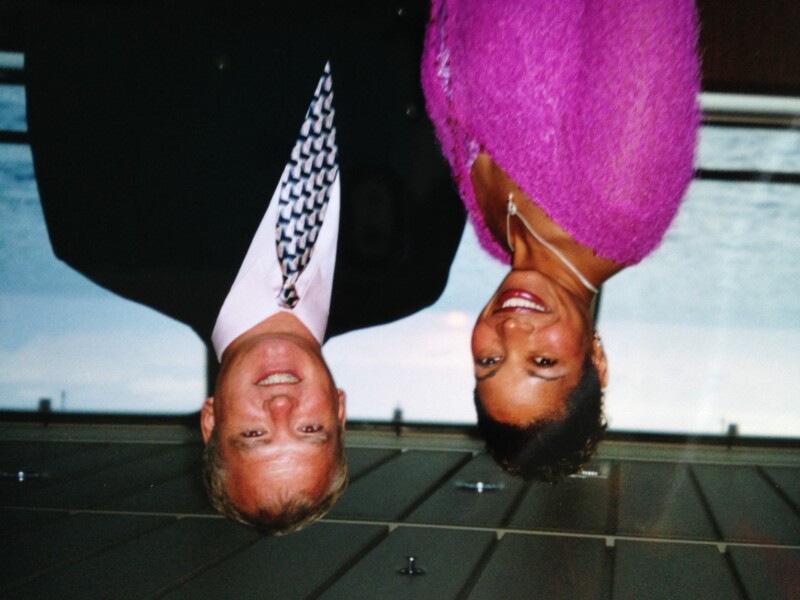 Most celebration vacation travelers visit major U.S. destinations. Las Vegas tops the list, followed by Disney (more popular with the 45-49-year-olds) and then Los Angeles. For those heading to the beaches, the Caribbean wins out, followed by Hawaii and Puerto Rico.
Many say they are choosing to travel for the reasons you may already expect: they love to do it, they want to celebrate, they think it's fun, and they want to spend time with family and friends. All great reasons to get the planning started! I'm off to try to my luck with the AARP travel site Trip Finder to explore some unexpected destinations to prepare for my next celebration vacation.
What celebration vacation are you planning?