Intergenerational Fitness Duo Denise and Katie Austin promote 'Fit & Fun Health Challenge'
By Eden Godbee, June 14, 2018 12:10 PM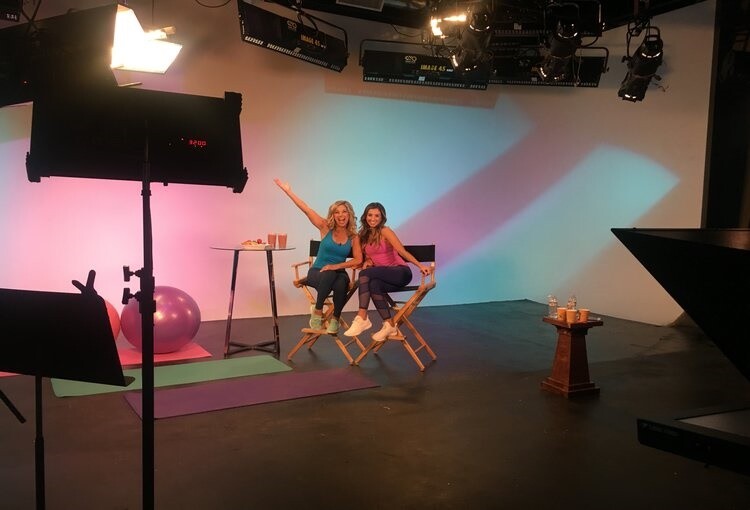 The state of fitness among adults 50 plus doesn't look good. According to a new AARP survey, just 1 in 5 adults gets the recommended amount of physical activity they should although they know exercise is the key to optimal health. The recommended amount of exercise is 150 minutes per week, but only 17% of Americans over age 50 say they get the minimum and 26% don't exercise at all.

To help people get active and improve their overall health, the AARP Healthy Living team launched the AARP Fit & Fun Health Challenge and Sweepstakes in May. The challenge, which runs until June 30, was created to encourage older Americans to choose an accountability buddy and get moving! Every day, participants are encouraged to walk for 30 minutes and follow tips and tricks from AARP's Wellness Ambassador Denise Austin and her daughter, fitness influencer Katie Austin.

To promote the challenge, the mother-daughter duo participated in 30 radio and TV interviews that reached over 4 million people in 127 cities across the country. The interviews were done via satellite in a studio outside of Hollywood, California, and were broadcast nationwide. Denise and Katie explained the challenge, demonstrated a few exercises and encouraged viewers in designated TV markets (DMA) to register for the challenge.

The earliest interview went live at 4 am on WRAZ-TV in Raleigh, North Carolina and the last was at noon on WLIB-AM radio in New York City. Throughout the day, Katie and Denise conveyed their passion for fitness and health. All of the interviewers looked forward to speaking with Denise and most said they were long-time fans.

"It was amazing to chat with so many people who have been excited about healthy living for so long," said Denise. "It's very important that people keep that enthusiasm throughout life because just 30 minutes of working out daily can improve your heart and prevent a number of lifestyle diseases."

The interviews aired on morning shows, like Good Day Washington and Good Day Houston, various PBS stations and even on a New York City gospel radio station. Although most interviews were about 2 minutes long, some lasted as long as ten minutes! As of June 1, 40 million people in DMAs across the U.S. have either seen or heard the interview; as a result, over 20,000 people have signed up to participate in the challenge.

Anyone, 21 or older, can register for the Fit & Fun Health Challenge and Sweepstakes by visiting aarp.org/challenge. Every day, participants can earn entries for a chance to win the grand prize – an all-inclusive spa vacation for two.

NO PURCHASE NECESSARY. NO PHYSICAL ACTIVITY REQUIRED. Legal residents of the 50 United States (D.C.) 21 years and older. Ends 6/30/18. To play and for Official Rules, including odds, and prize descriptions visit aarp.org/challenge. Void where prohibited.