New PSA With Ad Council Spotlights Male Caregiving
By Jessica Winn, May 08, 2017 12:48 PM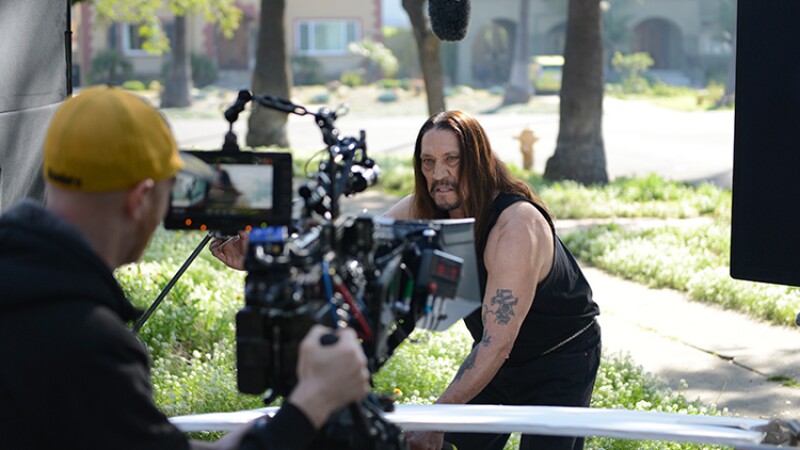 A couple of weeks back, we unveiled our new caregiving ad — starring a unique caregiver. You may recognize him as the antihero from Machete or Breaking Bad, but you would never assume he's just like you. That's right, actor Danny Trejo is a caregiver and he is showing just how tough male caregivers are.

Although the typical family caregiver is a 49-year-old woman, there is a silent army of husbands, brothers, sons and friends — about 16 million — caring for their spouses, parents and other loved ones.

As family sizes shrink and the population ages, the number of male caregivers is only expected to rise, but they are often ignored in the caregiving conversation.

AARP, in conjunction with the Ad Council, is spotlighting this overlooked group through its new PSA campaign. The ad features Trejo performing the tough-guy feats he is known for in films, alongside the everyday tough jobs a typical caregiver performs.

AARP's new data profile on male caregivers shares insights on the level and type of care men provide, the challenges they face and more. Some of the key findings include:

More than half of male caregivers (63 percent) are the primary caregiver for their loved one.

Male family caregivers are helping their loved ones with personal care activities, and more than half (54 percent) of male family caregivers perform medical and nursing tasks, such as injections, tube feedings and wound care.

Many men say they feel unprepared for these tasks and express discomfort providing intimate personal care (e.g., bathing, dressing, toileting).
Men are less likely than women to reach out for help and feel uncomfortable discussing the emotional challenges of caregiving.
More than one-third (37 percent) of male caregivers don't tell their employers that they are juggling caregiving responsibilities at home.


In addition, AARP is sharing stories of men rising to the challenge and offering their lessons learned with others.

Caregivers can find helpful tools, like the Prepare to Care guides, and more at aarp.org/caregiving.