Muhammad Ali's Fight and His Caregiving Champ: Lonnie Ali Shares Her Story About Caring for 'The Greatest'
If you haven't seen the cover of the June AARP Bulletin, look closely. The handsome man on the front is a fighter,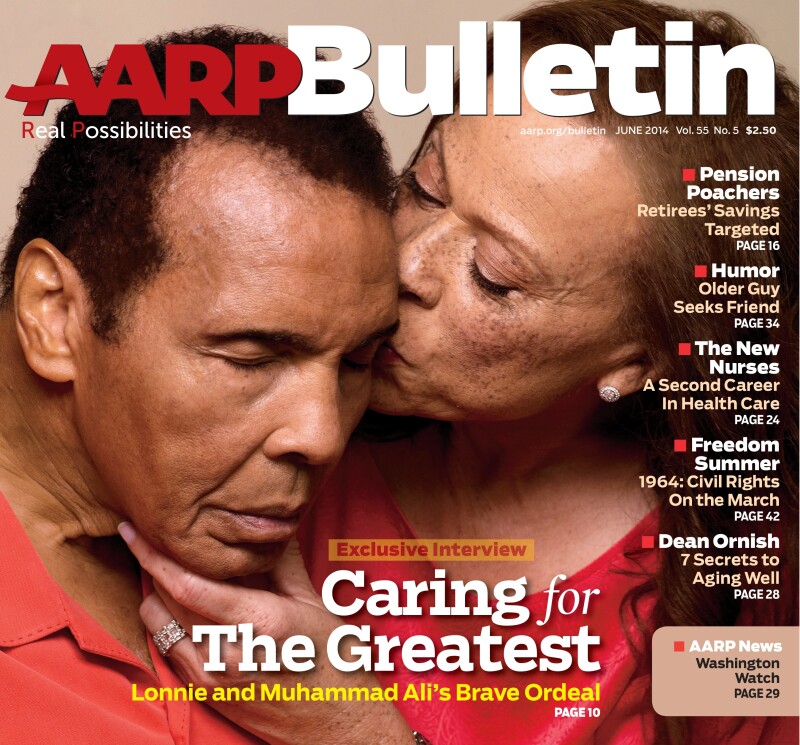 a survivor and a legend. Muhammad Ali, who floated and stung his way to the world heavyweight title - not once, but twice - has his often-smiling eyes hidden behind heavy lids. His wife and caregiver, Lonnie Ali, cradles his head for a kiss, showing the same affection I had seen more than 14 years ago as a reporter - once when they attended the Kentucky Derby and another time at a large event in Washington, D.C. Even more is revealed in touching videos on the AARP site.
It was evident to me when I read Lonnie's compelling story and watched her videos about caring for the cultural icon that much has changed since I last saw them together. Ali's battle with Parkinson's is his biggest fight now, and Lonnie let us into the ring for a revealing look at what she calls a transition from a care partner to caregiver.
Caregiving: A National Story
The high-profile couple's story of caregiving can be found in different ways in communities across the country. In homes all over America, caregivers share their support and love with the greatest in their families and face some of the same challenges that Lonnie reveals in the article and talks about in the two brief videos.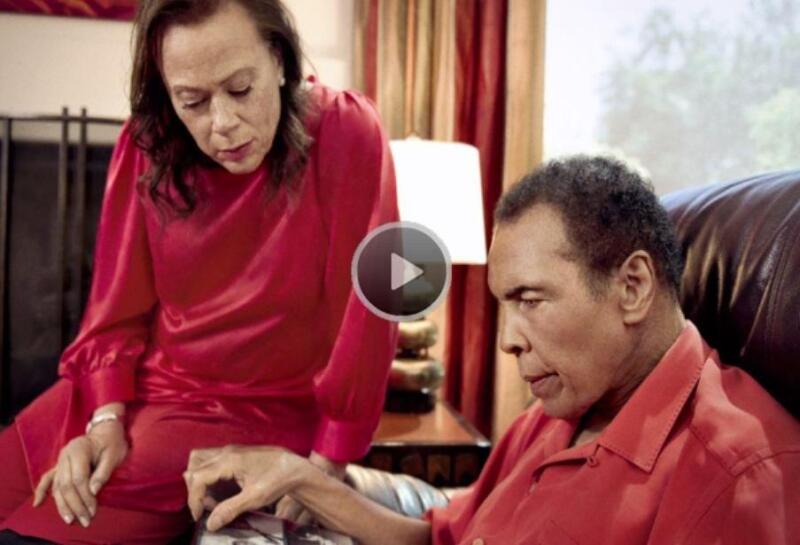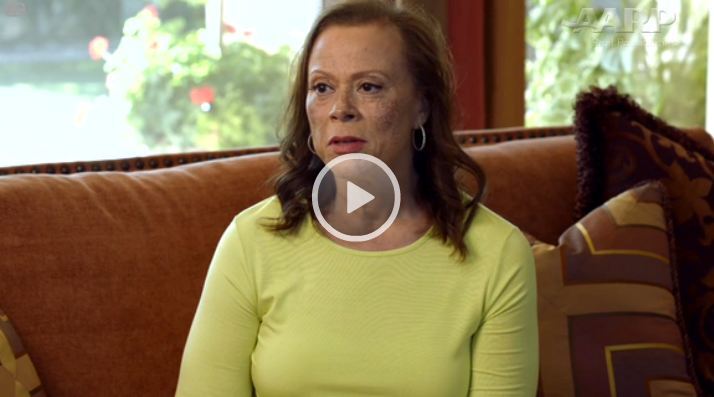 Lonnie's Caregiving Advice
Lonnie suggests that finding support is an important part of being an effective caregiver. She leans on her sister, who lives with the couple, but she also turns to God for spiritual support. She also advises finding doctors you can communicate with and trust, and using a support group to stay strong. She urges caregivers to take some time for themselves, which can help them be at their best and better offer the care their loved one needs. The AARP Caregiving Resource Center offers more tips and information on caregiving support.
Lonnie and Muhammad Ali's revealing and personal story reminds us that caregiving doesn't discriminate, the need for support is universal, and that perhaps caregiving is the greatest show of love.