AARP Recognizes State Leaders from Across the Nation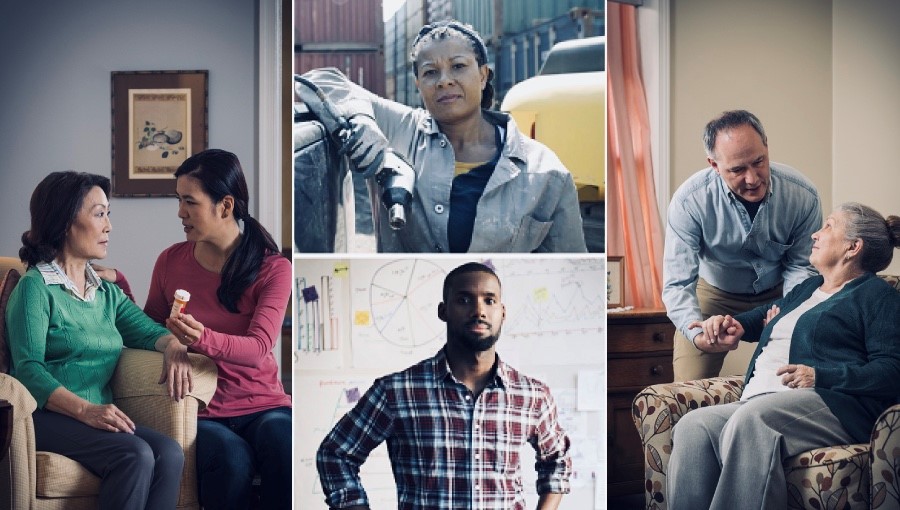 Announcing 2019 Rx Price Fighters, Capitol Caregivers, and Super Savers

Scoring a legislative victory is no easy task. It requires fierce determination, a command of the issues, and a willingness to compromise to get things done. That's why each year AARP recognizes state legislators, governors, and other elected officials who have stepped up and worked together to advance commonsense policies that help older Americans.

For 2019, AARP is proud to announce our sixth annual bipartisan class of Capitol Caregivers who fought to increase support for family caregivers and their loved ones, along with our fifth annual bipartisan class of Super Savers, who fought for policies that enhance retirement security. And, we are proud to announce our inaugural class of Rx Price Fighters who championed legislation to help lower the cost of prescription drugs.

Rx Price Fighters

According to the AARP Public Policy Institute, last year, retail prices for 267 brand name prescription drugs widely used by older adults increased by an average of 5.8 percent – more than double the rate of general inflation. We've seen these kinds of price increases year after year for at least the last decade.

AARP is fighting to lower prescription drug prices because American families can't afford to keep paying the highest drug costs in the world. For the first time, AARP is recognizing "Rx Price Fighters" – 24 state legislators and three governors, and one attornery general from more than 14 states who fought for policies that:

Establish affordability commissions to investigate certain expensive drugs and set payment ceilings for drugs that pose an affordability challenge to individuals
Require drugmakers to report the reasons behind dramatic price increases
Create an FDA-approved program to import lower-priced prescription drugs that are just as safe and effective as those sold in the U.S.
Leverage state buying power to negotiate with drug companies on the price of prescription drugs for the state's Medicaid program, prisons, government workers, and other bulk purchasing
A total of 25 states passed laws this year to help crackdown on price gouging and the anti-competitive practices that keep prescription drug prices artificially high. A full list can be found at aarp.org/rx.

A list of AARP's 2019 Rx Price Fighters and the legislation they championed can be found Attachment.

Capitol Caregivers

Every day, approximately 41 million Americans help aging parents, spouses, children with disabilities, and other loved ones live independently in their homes and communities. They take on everything from assisting with bathing and dressing, preparing meals, and driving to doctor visits, to paying bills, administering medication and other medical tasks. About sixty percent balance caregiving with full- or part-time jobs and some are also raising families.

AARP is fighting for commonsense solutions to make these big responsibilities a little bit easier, and we've seen real progress in states across the country.

AARP's 2019 class of Capitol Caregivers includes 70 state legislators and three governors from nearly 30 states who championed policies that:

Support family caregivers when their loved ones are admitted to the hospital and as they transition home
Give nurse practitioners the full authority to heal by cutting through the red tape that prevents them from doing their jobs
Help working caregivers by improving workplace flexibility and paid and unpaid leave policies
Update state guardianship laws to better protect vulnerable adults and provide family caregivers and other legal guardians more training and support
Help protect vulnerable adults and provide their caregivers with the tools they need to make important financial decisions through power of attorney laws
Break down the barriers that prevent the use of telehealth to improve access to health care
Maintain or increase the number of older adults who have access to state-funded services including home care and adult day care
A list of AARP's 2019 Capitol Caregivers and the legislation they championed can be found Attachment.

Super Savers

Today, a secure retirement is out of reach for millions of Americans, especially those who are self-employed or work for small businesses that don't provide a workplace retirement savings plan. About half of all U.S. households are at risk of not having enough savings to maintain their standard of living in retirement, making it challenging to pay the bills or put food on the table.

Social Security is a critical piece of the retirement puzzle, but it is often not enough. The average annual Social Security benefit for a 65+ family is approximately $18,000, and on average, these families spend $20,000 annually on food, utilities, and healthcare.

AARP is advocating for Work and Save programs to make it easier to save for retirement. Research shows that workers are 15 times more likely to save if they have access to a payroll deduction savings program at work. Work and Save allows businesses to provide a retirement savings option for their employees with little effort and no cost or risk.

AARP's fifth class of Super Savers includes three governors, three state treasurers, and 12 state legislators who led efforts to help workers increase their retirement savings.

A list of AARP's 2019 Super Savers and the efforts they championed can be found here.





Nancy LeaMond is the chief advocacy and engagement officer for AARP, widely seen as one of the most powerful advocacy organizations. Leading its government affairs and legislative campaigns, she has the responsibility of driving the organization's social mission on behalf of Americans 50-plus and their families. She also manages public education, volunteerism, multicultural outreach and engagement, and she directs major AARP initiatives that include supporting family caregivers through advocacy, education and innovative programs, and expanding AARP's local footprint in communities across the country.