Going After Food Waste and Systems Change
By Lisa Ryerson , February 08, 2016 03:28 PM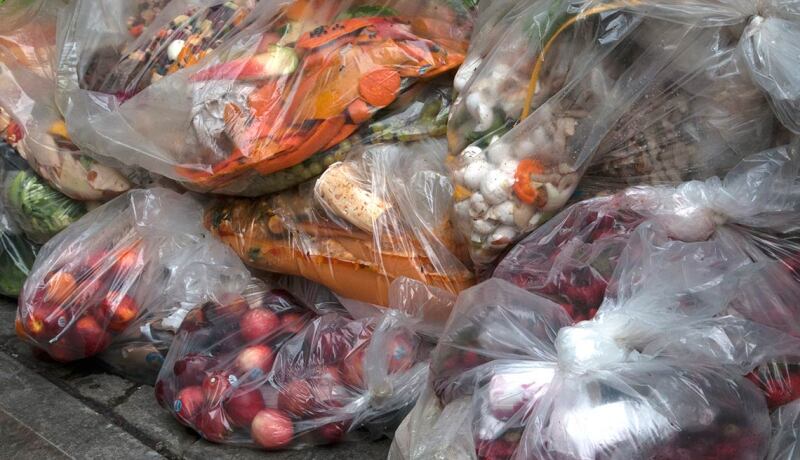 I highly recommend the recent award-winning documentary Just Eat It, which is at once shocking, entertaining and thought-provoking. Filmmakers Grant Baldwin and Jenny Rustemeyer spent six months living only on food that was being discarded for reasons that had nothing to do with edibility. Simply put, it's a film about the shameful amount of food waste in America.
Perhaps no other issue better highlights the fact that links in our food supply chain are broken. According to the U.S. Department of Agriculture, 133 billion pounds of food go to waste every year.
We are clearly a land of plenty. No one should have to go hungry. And yet so many people — including more than 10 million older adults — do.
Reducing food waste is only part of what we can all do about the problem of hunger. AARP and AARP Foundation have designated February as Senior Hunger Awareness Month to draw much-needed attention to the problem of senior hunger. We have also provided a game plan called 29 Days of Action that offers simple, practical suggestions you can use to help address the burden of hunger that so many seniors bear.
Donate some of your time to work at a food bank, or take part in a meal-packing event. Or share a meal with an elderly neighbor.
As part of Senior Hunger Awareness Month, Denny's and Chase are also contributing donations to our Drive to End Hunger campaign, which not only has provided more than 34 million meals to hungry seniors in the last five years but is also working to find long-term sustainable solutions to hunger. Denny's will make a donation when you show your AARP membership card at one of its participating restaurants, and during February Chase will double its current donation when you use the AARP® Credit Card from Chase at any restaurant.
There are many other things you can do as well. I do encourage you to check the list throughout the month.
In a way, these action steps are the easy part. The real question is why this land of plenty leaves so many people needing food. How do we fix those broken links in the food supply chain?
To tackle that question, those of us in the philanthropic sphere have to step out. We have to work with a diverse array of partners — from the public and private sectors, the profit and nonprofit worlds — to drive fundamental systems change. Reducing waste is just one part of an elaborate equation that will ultimately solve the disturbing disparity between abundance and need in our country.
For now, I encourage you to educate yourself about the problem of senior hunger. Look around you, and see the need that too often hides in the shadows. Then take action. Make changes in your own use of food to reduce waste. Find ways that you can help feed the hungry now, right in your own neighborhood. And support all efforts to change the basic formula that leaves so much food going to waste and so many people going hungry.
Photo: iStock Futurewalk