Inside a Con Artist's Mind
By Guest Blogger , May 13, 2014 05:15 PM
Greg Marchildon, AARP Vermont state director
Did you know that every three seconds someone's identity is stolen? Con artists have been around since the dawn of time, but the problem is worse today that ever, and older Americans are in the crosshairs of these criminals. Last year alone, 12.6 million citizens were victims of identity theft! How can you protect yourself from identity theft and fraud? What are some of the ways these scammers get you to take the bait - even when you think you know better? Whether it's bogus investment deals, the grandparent scam, email ploys, lottery scams or the newest ID theft scheme, getting informed is the best way to avoid being the next victim.
>> Sign up for the AARP Money newsletter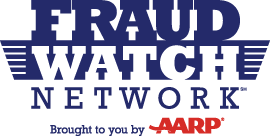 You've had the calls and emails - security systems, computer fixers, credit reports, home repairs, bank ploys, mortgage refis ... and the list goes on. Even more disturbing has been the massive influx of aggressive young thugs from Jamaica targeting vulnerable older consumers with lottery scams. The FTC reports that complaints against the Jamaican lottery scam have increased from 1,800 in 2007 to almost 30,000 in 2012, and rising. The ruthless nature of this scam has generated congressional hearings, investigative pieces by at least three networks and a lot of anxiety among law enforcement agencies that are at a loss to know how to stop it.
AARP Live is back this month with a look at how you can protect yourself. Our guest, Doug Shadel, is a nationally recognized authority in this field, having done extensive research on this growing problem. A former investigator himself, he has written or coauthored a number of books on this subject, testified to Congress and done presentations across the country. He will give us a look inside the scammers' playbook, share some of the latest ploys and take questions from viewers. You will hear about how you are targeted - right from the con artists themselves.
In Vermont, AARP has been holding fraud workshops across the state with our attorney general. Everywhere we go we hear from real citizens about a new scam or con that has been run on them. Some are brought to tears just recounting the story. It's very sad to see, but we are encouraged to know that by sharing some good information and tips, people leave safer and more confident about protecting themselves, their families and their hard-earned money.
Get discounts on everyday products and services with your AARP Member Advantages.
Tune in for AARP Live on RFD-TV Thursday, May 22, at 10 p.m. ET/9 p.m. CT/8 p.m. MT/7 p.m. PT. Join the conversation by calling toll-free 877-731-6733 or sending a tweet to @aarplive, or use #aarplive. Watch RFD-TV on DirecTV channel 345, DishNetwork channel 231, find RFD-TV in your area, or watch here via the Web. Watch recent episodes and hear comments from viewers just like you!
Also of Interest

See the AARP home page for deals, savings tips, trivia and more