Deadline Extended for AARP AAPI Hero Award Nominations!
By Gil Asakawa, April 20, 2017 09:38 AM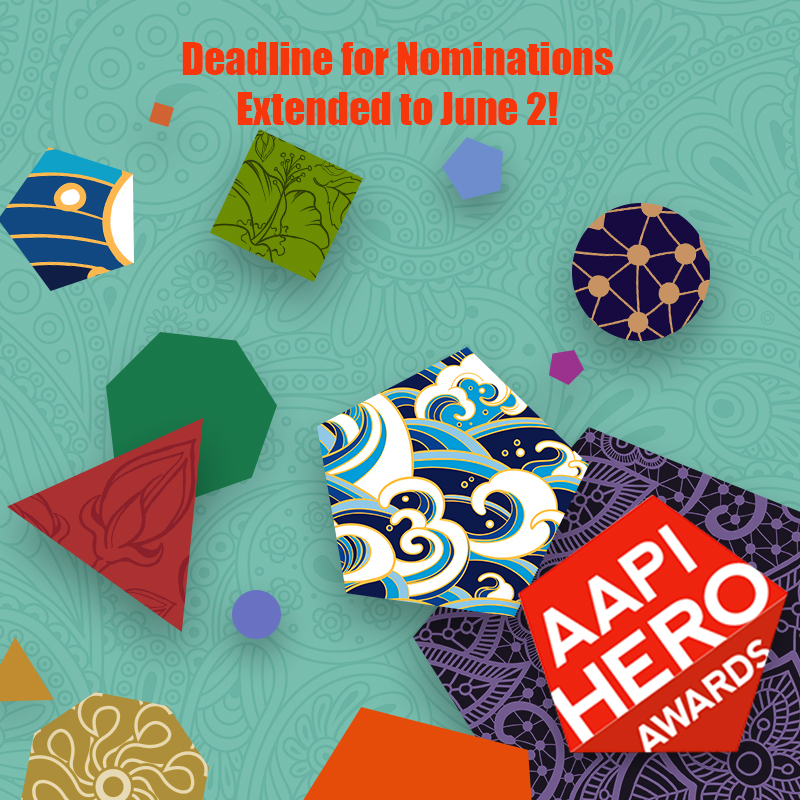 AARP AAPI Heroes Awards!

You can read about our inaugural winners here

Once again, we're looking for hardworking individuals who may be volunteers or employees for a 501(c)3 organization that serves Asian Americans and Pacific Islanders (AAPIs) who are 50-plus, and exemplify the mission of their organizations yet seldom receive the accolades that they deserve.

You can nominate your 2017 AARP AAPI Heroes here

We're not looking for founders, executives or board members, necessarily; we want to shine the spotlight on people who can be described as the heart of an organization but too often toil in obscurity. They're treasured members of the organization's team and are loved by the people the organization serves ... but aren't known outside of it. Until now.

We've asked people within the AAPI nationwide for their recommendations. They're not limited to only one nomination, and nominees don't have to be AAPI.

A panel of judges will choose the top 10 finalists, and their photos and bios, along with a description of their organizations, will be posted on a Facebook photo gallery. Winners will be chosen by highest scores: One point for a "like" on the nominee's post, two points for a "share" and three points for a comment. Email votes will be accepted, but only one per email, and the vote will count as one point.

Watch our AARP AAPI Community Facebook Page as the contest progresses. Nominate your heroes and then vote -- the deadline has been extended to Friday, June 2!