Peace Corps Honors AARP CEO Jenkins
By AARP, October 8, 2014 08:24 PM
AARP CEO Jo Ann Jenkins and six returned Peace Corps volunteers received the Franklin H. Williams award from the Peace Corps on Oct. 8. The award honors returned volunteers from ethnically diverse backgrounds who exemplify an ongoing commitment to community service and Peace Corps' goal of promoting Americans' better understanding of other people.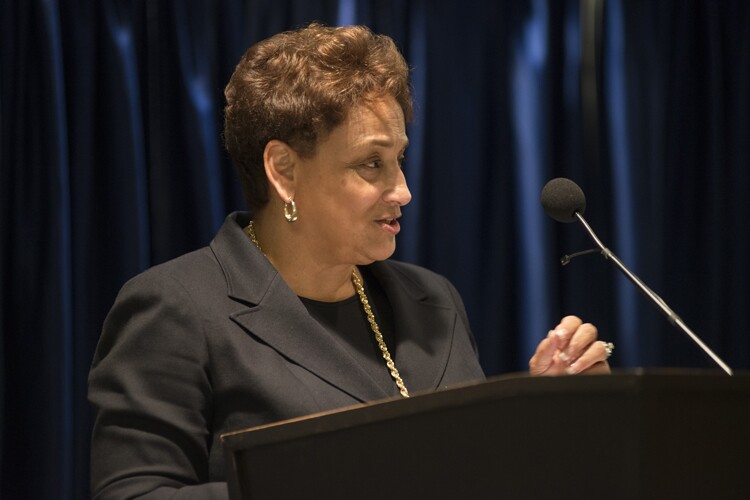 "In memory of Franklin H. Williams, we honor some of the brightest stars in our Peace Corps family who are incredible champions of our mission at a time when the Peace Corps has never mattered more," said Peace Corps Director Carrie Hessler-Radelet. "These extraordinary individuals embody what the Peace Corps is all about — a lifelong commitment to service, social justice and cross-cultural understanding."

>> Sign up for the AARP Advocacy Newsletter

The returned Peace Corps volunteers were selected for the honor from each of the program's six regional recruitment territories nationwide.

Trudy Anderson, Morganton, N.C. (served in Morocco, 1987-1989)
Manuel Colon, Urbana, Ill. (served in Paraguay, 2010-2012)
Emily Ellison, Gallup, N.M. (served in China, 2009-2011)
Alexandra Escobar, Long Beach, Calif. (served in China, 2012-2013)
Ferney Giraldo, New York (served in Guatemala, 2008-2010)
Hugh Williams, Atlanta (served in Sierra Leone, 1974-1976).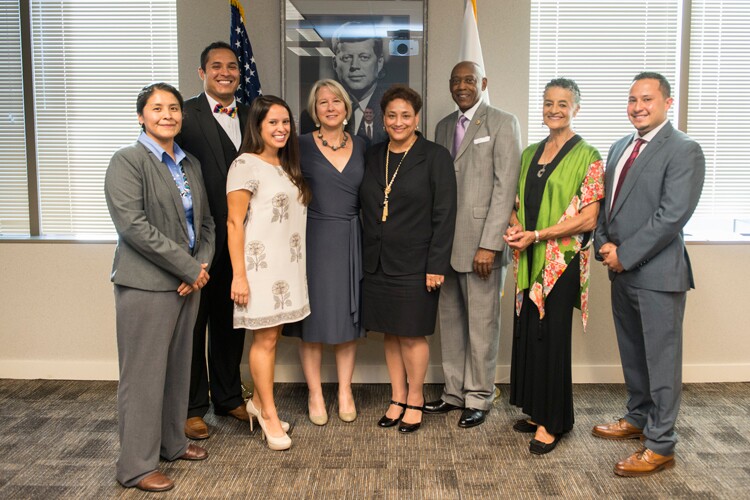 Jenkins received the award for her continued support of the Peace Corps mission and her steadfast commitment to the cause of peace and civic involvement. In 2011, the Peace Corps and AARP announced a partnership to connect older people with more service opportunities in the United States and abroad. About 8 percent of Peace Corps volunteers are age 50 and over, and they bring a wealth of life skills and professional experiences to their service that allow them to make an instant impact in communities around the world.

"I am honored to receive this award and equally as grateful to share it with the other honorees who through their selfless acts have helped to better our society worldwide," Jenkins said. "The Franklin H. Williams award is significant because it embodies the very core of AARP's mission and the basis on which we were founded — 'to serve and not to be served.' "

Franklin H. Williams was an early architect of the Peace Corps. He worked at the agency from its inception in 1961 to 1963 and helped Sargent Shriver — the first Peace Corps Director — promote the agency and its programs to the world. Ambassador Williams' exceptional public service career included positions as the Peace Corps Regional Director for Africa, the U.S. representative to the United Nations Economic and Social Council, and the U.S. Ambassador to Ghana.

Photos: Courtesy of Peace Corps


Also of Interest

See the AARP home page for deals, savings tips, trivia and more.