Reporter David Louie Celebrates 45 Years on the Air
By Gil Asakawa , May 23, 2017 05:31 PM
David Louie, a familiar face to TV viewers in San Francisco, celebrates a personal milestone on May 29, Memorial Day: 45 years with ABC as a reporter, spending most of his career at KGO ABC7 Bay Area.
Louie began his career at KGO in 1972, then left for a management position at an ABC station in Detroit in 1977. He missed the Bay Area and returned in '79 and has stayed ever since. He covered the burgeoning technology scene out of Silicon Valley, and is now a general assignment reporter based in San Jose.
When Louie was hired at KGO, he was one of the first Asian Americans in broadcasting. "We were among the pioneers," he recalls. "Stations were heavily pushed by the community, 'Where are Asians? We see no one like us.' "
"The Bay Area was the perfect breakthrough ground," he adds, because of the large Asian American and Pacific Islander (AAPI) population in San Francisco and surrounding cities.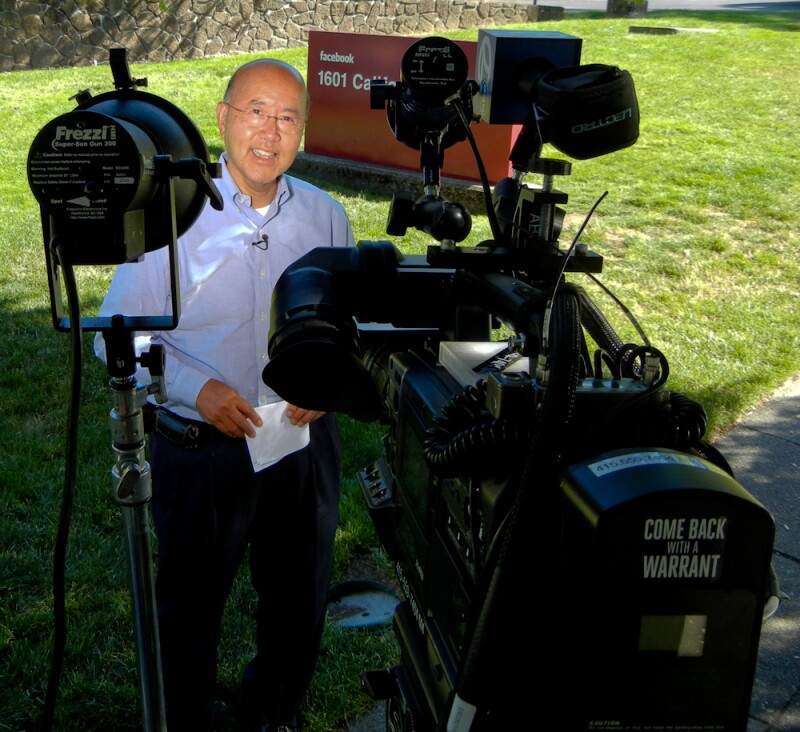 In his long career, Louie's survived the evolution of broadcast news from film and video to the internet and digital media.
There are more AAPI faces as reporters today, but outside of the big cities on the West and East coasts, there are still few AAPI anchors. Richard Lui on NBC News and MSNBC, AARP's Caregiving Champion, is one of the few national exceptions.
Louie has thought about sitting in the anchor chair but notes he is happy as a reporter. "We all have that desire or to explore every opportunity in our careers," he says. He's been a substitute anchor in the mornings and weekends. But he says he thinks his place is in the field, not the studio.
His decision has led to a fruitful career doing what he loves. "I have people coming up to me and say, " 'How do you stay so positive?' " he says. "You gotta be flexible, go in to work every day no matter what they throw at you, and do the best job. Change is the only constant."
Change has driven the news industry — especially change brought on by the rise of the internet. "Technology has changed, and the platforms we push our content out on has changed. We can't be rigid." TV reporters these days have to produce their on-air reports and also write their web stories and post on social media. It's a constant stream of new information.
It's like going to school, he adds: "I like to think I'm doing a term paper every day. I learn as much as I can about a topic and produce a term paper that day."
Louie was born in Ohio and grew up in a suburb of Cleveland before earning his journalism degree from Northwestern in Chicago. Until he was hired by KGO, he had never visited San Francisco. When he arrived in the Bay Area, his family's Toisanese language was useful to communicate with older shopkeepers in Chinatown. But today, the main language in the community is Mandarin, he says.
Over the years, he embraced his AAPI identity, joining the Asian American Journalists Association and other AAPI organizations. "In my soul I'm very Chinese, but I'm thoroughly American," he says. "Being immersed in an Asian American community gave me a better sense of who I was, and learned to respect my culture."
But he was also wary of becoming known for only Asian community assignments. "Initially I wanted those kinds of stories. But the station recognized — and I also pushed — to cover everything. I didn't want to be pigeonholed as an 'Asian American reporter.' "
He's probably best known today for his role covering the area's tech scene. He remembers interviewing Jerry Yang, the founder of Yahoo, early on in the company's sparsely furnished offices. Still, the story he thinks was the biggest of his career was the 9/11 terror attacks.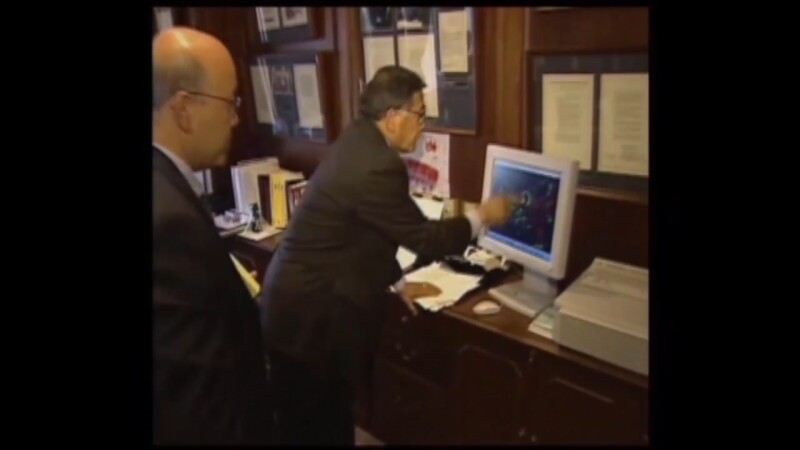 Louie was in Nashville attending a news industry conference on Sept. 11, 2001. Because air travel was banned by Transportation Secretary Norman Mineta, Louie offered to drive to Washington, D.C., to cover the story for KGO. He filed nightly stories from the damaged Pentagon. During one press briefing, he was told by an aide that Secretary Mineta had asked to speak with him — alone. He got an exclusive interview with Mineta, a San Jose native who was a congressman before he served as commerce and transportation secretary under President Bill Clinton and then was asked to stay on as transportation secretary under President George W. Bush. Louie considers that a high point in his career.
As he marks his 45th anniversary in television news, Louie is also proud of the merging of two of of his non-journalism passions: photography and food. He's an avid cook and foodie, someone who appreciates fine — and funky — dining. He's also an avid photographer, chronicling his travels with quality equipment. The two combine and result in his shots of food at his favorite restaurants.
"It's part of our heritage, our culture," he explains with a laugh. "Food has always been at the center of every culture in the world, and it's at the very heart of Chinese culture. You greet people with 'Have you eaten yet?'
"I started taking pictures many many years ago. For me, it helps me remember good times and good experiences. We can't remember the sensory but we can capture the emotional response."
As a journalist, Louie has been capturing the emotional responses to local and world events for 45 years. And viewers' lives have been enriched by the stories he's served up.
We can hardly wait for his next course.