This Week in Boomer History: Che ... 'Cats' ... 'SNL'
By Steve Mencher, October 5, 2014 02:00 AM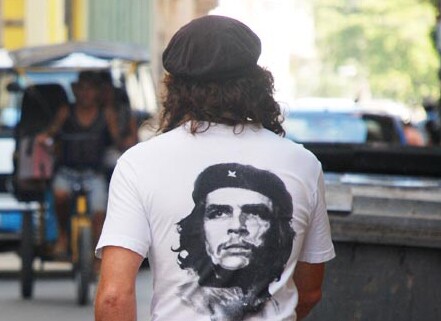 Bolivian soldiers execute Ernesto "Che" Guevara on Oct. 9, 1967, a day after capturing Fidel Castro's collaborator in the Cuban revolution.

In an attempt to win back territory lost during the Six-Day War of 1967, Egypt and Syria launch a coordinated surprise attack on Israel Oct. 6, 1973, during the Jewish holiday of Yom Kippur. The fighting ends in less than three weeks; five years later, Israel and Egypt normalize relations.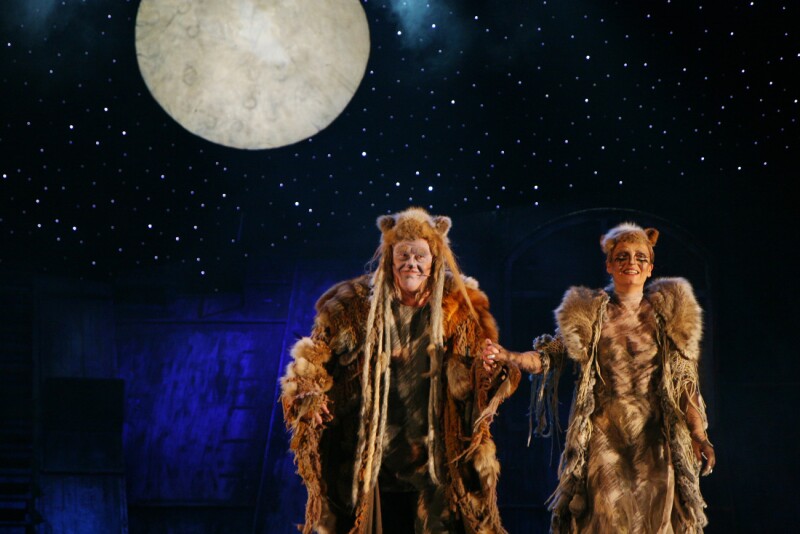 Inspired by T.S. Eliot's Old Possum's Book of Practical Cats, the international hit musical Cats opens on Broadway Oct. 7, 1982, and runs for 18 years. The show's anthem, " Memory," has been recorded by more than 150 artists.

>> 10 Essential Boomer Albums

Eleven days after declaring "I will not resign if indicted," Vice President Spiro Agnew does in fact leave office Oct. 10, 1973, as part of a deal with the U.S. Justice Department. Agnew also pleads no contest to charges that he had evaded federal income taxes in 1967 while governor of Maryland.

On Oct. 8, 1956, Don Larsen of the New York Yankees pitches the only perfect game in World Series history, one of only 21 perfect games in the modern era of Major League Baseball. The Yankees beat the Brooklyn Dodgers 2-0 and go on to take the Series in seven games.

On Oct. 7, 1968, the Motion Picture Association of America adopts a voluntary film rating system: G (for all ages), M (for more mature audiences, with nobody excluded), R (those under 16 must be accompanied by an adult) and X (no one under 17 admitted). The ratings evolve over the years.

>> Get entertainment and dining discounts with your AARP Member Advantages.

Saturday Night Live premieres Oct. 11, 1975. The cast includes Dan Aykroyd, John Belushi, Chevy Chase, Jane Curtin, Garrett Morris, Lorraine Newman and Gilda Radner, below providing commentary as Emily Litella during a Weekend Update segment.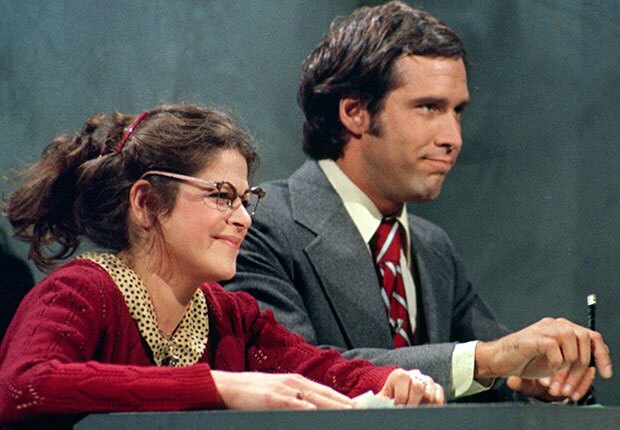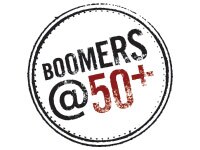 Visit Boomers, the Generation That Changed the World from AARP.

Visit and contribute to our Boomer Tumblr.





Let us read This Week in Boomer History to you:

[soundcloud url="https://api.soundcloud.com/tracks/170377741" params="color=00aabb&auto_play=false&hide_related=false&show_comments=true&show_user=true&show_reposts=false" width="100%" height="166" iframe="true" /]



Photos: Che in Havana: Steve Mencher; CATS in Poland: Koty ZMacias IZajac via Wikimedia; Gilda and Chevy: NBC/NBCU Photo Bank via Getty Images

Music - Test Drive: Zapac via ccMixter



Also of Interest

See the AARP home page for deals, savings tips, trivia and more.