3 Reasons To Love (and Trust) Med-Spas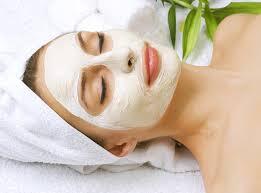 The newest neighborhood hangout isn't a cozy coffee bar or a nail salon, but a hybrid day spa offering the hottest dermatological de-aging procedures in luxurious surroundings. As a beauty editor I've never really enjoyed the usual steaming, squeezing, exfoliating benefits of facials. I'm not even into massages and the whole wellness concept feels kind of hokey to me. After a day at a "sanctuary" my skin tended to look worse, my muscles ached and I longed for a cappuccino not green tea! Med-spas made me really wary. What about the training and qualifications of the hands my face and body would be in ? Could I go trust an esthetician to do a plasma facial or Thermage ? A visit to the new Warren Tricomi SKINNEY med-spa in NYC's trendy Flatiron district gave me the answer. Here's how to let go, self-indulge and get on board too:
>> Sign up for the AARP Health Newsletter
WITH DERMATOLOGISTS OR COSMETIC SURGEONS ON STAFF YOU CAN RELAX. The good news is with health care costs squeezing medical practices, more excellent board certified dermatologists and cosmetic surgeons are heading to med-spas. The bad news is not every med-spa has medical supervisors (for even the trickiest laser treatments) and every state has its own regulations. Choose a med-spa with doctors in relevant fields.You don't want a spa that slaps a doctor's name on the door and his specialty is gynecology or gastroenterology! SKINNEY has a board certified plastic surgeon, a physician specializing in cosmetic injections and a medical director on call 24/ 7 for any post procedure questions. All staff are RNs or licensed NY State Estheticians with two plus years experience certified in the technologies on the menu. Peace of mind in an environment that's more like a five star hotel than a clinic!
GET A FREE CONSULTATION AND OPTIONS THAT FIT YOUR BUDGET AND FEELINGS. An initial meeting with a doctor and esthetician is essential and should be complimentary. Select treatments that fit your needs. A good med-spa won't push you into a series of treatments when all you want is a one-time shot of Botox before a big party. However if you're job hunting or dating again non-invasive procedures can boost your confidence and provide that extra push. Use winter vacation days as beauty rehab and to bounce back from from any minimal redness or flakiness which may occur (after an IPL Photo Facial for example).
LOOK FOR EXTRA MAKEOVER PERKS ON THE MENU NOW. Lots of med-spas have brow shaping but Warren Tricomi SKINNEY has merged dermatological treatments with a hair salon for what will be the next big med-spa trend. You can for example, get Botox or Thermage and then get your hair colored, cut and blown out (the med-spa has two separate areas for medi/ cosmetic enhancers). Talk about multi-tasking! So chisel, whittle, tighten up and get gorgeous! You've got no reason not to.
For more beauty & style tips for women 50 + check my books The Wardrobe Wakeup, Your Guide to Looking Fabulous at Any Age by Lois Joy Johnson ( $17.04, amazon.com) and The Makeup Wakeup,Revitalizing Your Look at Any Age by Lois Joy Johnson and Sandy Linter  ($18.25, amazon.com).
Photo credit: Juverna Beauty
Also of Interest

See the AARP home page for deals, savings tips, trivia and more