3 Ways To Fix Your Fashion Failures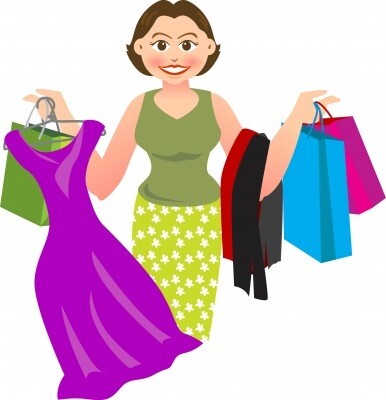 We are always looking out for the next 'new thing''-that one diet that will help us drop the pounds, or the skin cream with the latest anti-aging ingredient that promises to erase every wrinkle-instead of just taking some good, simple advice about what really works (and what doesn't). And this is especially true of one of the easiest things to fix: what we wear.
No matter how many magazine articles or books we read about how to look (and feel) fab over 50, a lot of us are still stuck in bad style habits that make us look (and feel) anything but fabulous. But help is on the way!
Here are the 3 most common fashion mistakes women over 50 seem to make, and the simple things you can do to fix them . . . today:
Wearing Loose and Baggy Clothes: In an attempt to hide or cover up our bodies, especially if we've packed on a few post-menopausal pounds, we end up looking heavier. No matter what our size, women over 50 should have the right fit-not tight, but a fit that defines the waist. Best way to do that? Make a great tailor your new best friend. And whatever your shape: be proud of it!
Dressing Too Young: We've earned every crow's foot we have, and buying into the nonsense that younger is better is a recipe for fashion fail. Designer and fashion mogul Diane von Furstenberg once told me that the key to looking great is to be comfortable. If you're tugging at your too-short skirt you'll be more focused on covering your thighs than on matters at hand.
Wearing the Wrong Bra: Too many American women wear the wrong bra size, and it shows. We just don't take the time to get properly fitted by an expert. The right bra can make all the difference in how your clothes fit, and how you look in them. Make sure to get a few different ones for specific clothes, including one for wearing under a t-shirt or other smooth shirts, and buy them in colors that are close to your own skin color for wearing under white or light colored tops. And stand up straight! Bad posture can add years and pounds to your body.


Whether you're going on a first date, dinner with your honey of 20+ years, or just out with the girls, check out the tips I got from uber-stylist to the stars, Jacqui Stafford (whom you may have seen on Today , Steve Harvey, and many other television shows):

http://youtu.be/qvGlPYA38kw

 I want to hear from you! Tell us what you think in the comments section below.  Subscribe to The Best of Everything After 50 Web series on the AARP YouTube Channel! For more tips on living your best life after 50 (or 60, or 70...) check out bestofeverythingafter50.com. Find Barbara on Facebook or on Twitter at @BGrufferman.  

Photo credit: Fifty is Not a Four Letter Word