5 Beauty Secrets of Good Sleepers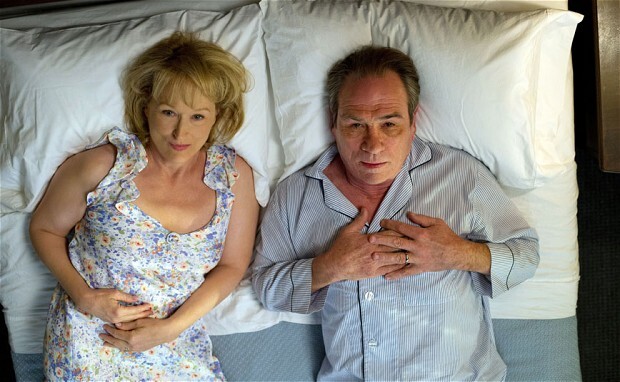 Getting beauty sleep is no fairy tale. Sleep deprivation accelerates aging according to a new study sponsored by Estee Lauder at University Hospitals Case Medical Center in Cleveland, Ohio. Bad sleepers showed more wrinkles, saggier skin and uneven pigmentation than good snoozers. Funny thing. Many women 50 and older say they hardly sleep. We doze on and off between other night activities such as reading, snacking, sex, checking our emails and shopping online.
Here are five tricks to outsmarting the Sandman:
1.WORK WITH THE CLOCK. No, not the alarm clock; your body's inner 24 hour genetic schedule. Cell regeneration peaks, produces new collagen and repairs sun damage and wrinkles while you sleep in a pre-assigned time slot.Whether you sleep easily on your own, get help from over the counter or prescription meds, or you tough it out evert night, the ritual is set. Help the night shift with a concentrated serum and moisturizing cream. Try: Neutrogena Rapid Wrinkle Repair Serum ($20.99, neutrogena.com) and Neutrogena Rapid Wrinkle Repair Night Moisturizer ($20.99, neutrogena.com) or Estee Lauder Advanced Night Repair Synchronized Recovery Complex II ($62, esteelauder.com) with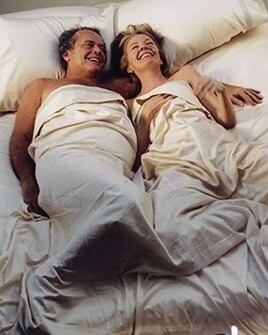 ($70, esteelauder.com).
2. SLEEP ON YOUR BACK. Your head weighs about eight pounds! Sleeping on your face nightly encourages deeply etched wrinkles and sag. Even sleeping on one side promotes an asymmetrical look with more sag and wrinkles on the half that hits the pillow. Change your habit. Add a U-shaped pillow to resist turning over or switch to satin or silk pillowcases. The extra slip minimizes lines even if you smush into the pillow.
3. DE-PUFF AS YOUR DREAM. No hot toddy or wine nightcap ! Have a pre-bed soak in lavender scented Epsom salts to reduce bloat and unwind. The combo of aromatherapy and warm water followed by a caffeine boosted body moisturizer (to enhance the subtle diuretic effect) works. Try : Dr. Teal's Lavender Foaming Bath($5.49,ulta.com) and C. Booth Apricot Oil Firming Body Lotion ($6.99, ulta.com). Keep the bedroom cool to nod off rather than warm or sleep in the buff.
4. USE STRESS NIGHTS AS A SPA. On toss and turn nights use the awake hours for skin and hair rehab. Choose ready-made overnight products (greaseless quick absorption, no stains) or just smear on any rich face cream and intensive hair conditioner (go heavier on application than usual) and slip on a plastic shower cap and old clean pillow case. You may be tired in the a.m. but your skin will be plumped and glowing, hair shiny and supple. Try : Clinique Moisture Surge Overnight Mask ($33, clinique.com) and L' Oreal Paris EverStrong Sulfate-Free Fortify System Overnight Repair Treatment ($8.99, lorealparisusa.com).
5. LEARN TO LOVE BEDTIME. Chances are you're not one of those four-hour-a-night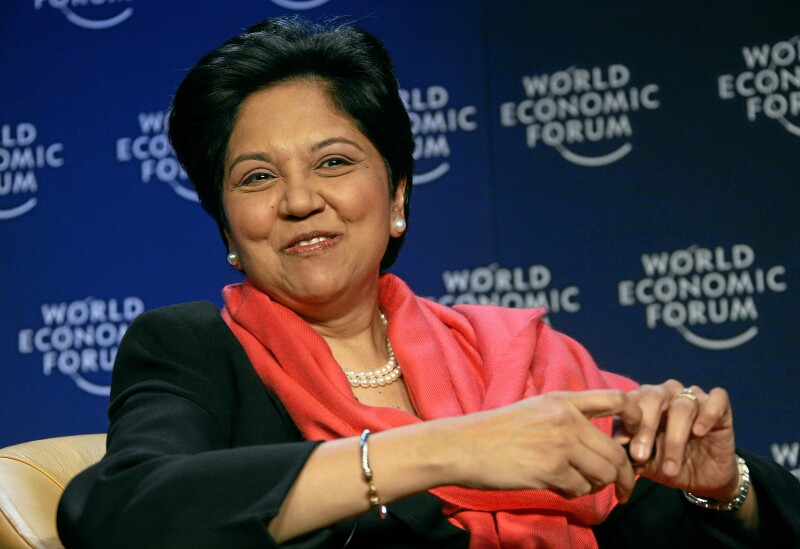 sleepers like Indra Nooyi, Chairman and CEO of PepsiCo, Condoleeza Rice, former U.S. Secretary of State, or domestic goddess Martha Stewart, all of whom thrive on less. A serious lack of sleep can cause inflammation (bad for rheumatoid arthritis or heart disease) and weight gain from an increase in the hunger hormone ghrelin (why we love sugary fatty foods after midnight). See your doctor but also get serious with a no cell, no TV news, no computer rule after 9 p.m. Dream on! For more beauty & style tips read The Wardrobe Wakeup, Your Guide to Looking Fabulous at Any Age by Lois Joy Johnson ( $16. 29, amazon.com)
Photo credits : Meryl Streep and Tommy Lee Jones in Hope Springs : www.telegraph.co.uk Diane Keaton and Jack Nicholson in Something's Gotta Give : www.hollywood.com Indra Nooyi : www.theasianworld.co.uk
Also of Interest

Join AARP: Savings, resources and news for your well-being
See the AARP home page for deals, savings tips, trivia and more