5 Ways French Women Stay Sexy - And You Can Too!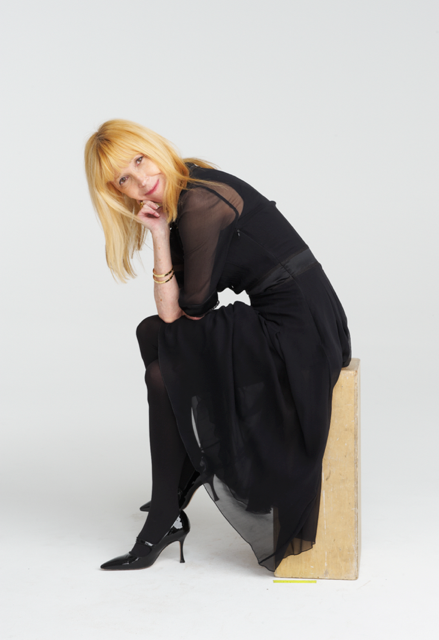 I'm not done with my trip-to-Paris rant. Yes, our French peers do get aging right, but they also stay sexy. I'm not talking about the few Catherine Deneuve and Carla Bruni clones one spots on the Rue du Faubourg Saint-Honoré. Rather, I'm talking about everyday women over 50 - women like us. Somehow in France they all make being grownup a sensual experience 24/7. Why not make every day just a little bit steamier with their five tips?
KEEP IT A PRIVATE AFFAIR. French women know a little mystery is attractive - they don't blab about dry vaginas, their diet or thinning hair. None of that neurotic self-absorption or self-deprecating comments for them! Whether you run marathons, swill greens from a bottle, get fake boobs, hair extensions or a spray tan is your business and only yours. (However, one thing to do ASAP: Ask your gyno for the new FDA approved non-estrogen pill Osphena. It makes painful sex a nonissue. Our secret.)
>> Sign up for the AARP Health Newsletter
IMPERFECTION IS SEXIER. Don't try to Photoshop the history and character out of your looks. French women leave be a chipped tooth or gap-teeth, wildly curly hair and thin lips without the desire to correct, flatten or fill. Define the special quirks that give you individuality and leave them alone.
PAY MORE ATTENTION TO UNDIES AND PERFUME. We feel salon mani-pedis and control shapewear make us more provocative. Our French peers prefer to indulge in a cloud of Chanel No.5 or Dior J'Adore and matching lace balcony bras and panties. Feminine lingerie and fragrance are essentials, like water and vitamins for the psyche. Try it their way and vive la différence. I'm ready to trade in my Spanx and nail salon habit for Agent Provocateur and a nail buffer. You?
WEAR MORE SKIRTS AND SHIRTS. The French suggest sensuality instead of revealing all. They pair tight jeans with flow-y silk blouses, ankle-cropped pants with crisp shirts (unbuttoned one extra) and lots of knee-ish skirts (pencils or pleats) or dresses with chic ballet flats. They might wear a bikini on the beach but c'est normal!
FLIRT FOREVER. There is no expiration date on knowing glances, winks and twinkling eyes. While we grin at everything, French women 50-plus smile rarely. They communicate genuine interest via eye contact and body language. They walk, eat and talk with expression, a confident attitude and passion. Whether it's politics, food, music, literature, art or history, they stay interested in the world around them and develop deep interests that go way beyond superficial pop culture. Now, that's sexy!
For more beauty and style tips for women 50-plus, check my book The Wardrobe Wakeup, Your Guide to Looking Fabulous at Any Age by Lois Joy Johnson ($14.55, amazon.com).
Photo credit: By Michael Waring
>> Get travel discounts with your AARP Member Advantages.
Also of Interest

See the AARP home page for deals, savings tips, trivia and more