7 Anti-Aging Products That Help Fight Winter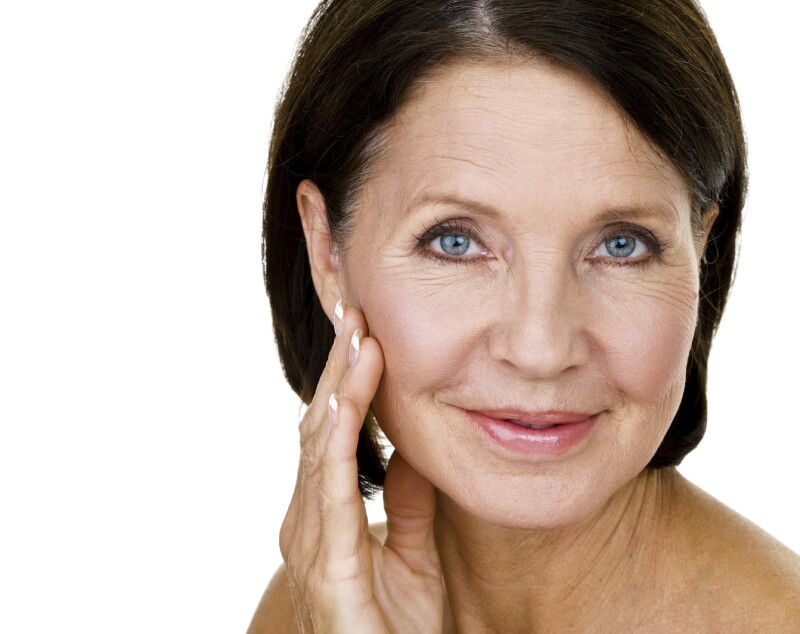 So, I admit it. I'm not getting the Gold Medal for de-aging. I tried my best but this winter is rough and my mirror is a tough judge. Every woman I know seems to be in "I-look-old" mode now. But don't give up. Dig in your heels (or Sorel snow boots) and give your beauty regimen another shot. With seven new breakthroughs (and prices and brands) to choose from, you can't lose:
1. AN OIL-BASED CREAM CLEANSER. Swap this for your usual wipes, gels, foams or soaps ASAP. Let jojoba, macadamia nut, olive, sunflower oils nourish in the morning and remove makeup later with no greasy residue or "tight" after-feel. Try: Garnier Clean+ Nourishing  Cleansing Oil ($7.99, cvs.com), Bobbi Brown Soothing Cleansing Oil ($42, bobbibrown.com)
2. AN ITCH BALM. An anti-inflammatory cream neutralizes the urge to scratch so your itchy torso, neck, arms or face (due to eczema, atopic dermatitis or that wooly sweater ) won't get in the way of life, a job interview or date. Try: Eau Thermale Avene XeraCalm A.D. Lipid- Replenishing Balm ($32, dermstore.com), Aveeno Eczema Therapy Moisturizing Cream ($17.99, aveeno.com).
3. AN EXTREME CREAM.Very dry skin (sometimes called xeroderma or asteatosis) won't respond to typical heavy occlusive moisturizers. A gel-cream, ultra-hydrating formula (works like light but toasty high-performance active wear) with high levels of hyaluronic acid, glycerin and botanicals does it.Try: Kiehls Ultra Facial Cream Intense Hydration ($26.50, kiehls.com), La Mer The Moisturizing Soft Cream ( $80, nordstrom.com).
4. A BROWN SPOT SOLUTION. You need a combo of AHA or BHA with antioxidants C or E to quickly, safely but seriously fade age spots of excess melanin on your cheeks or forehead and block new ones from forming. Try: SkinCeuticals Advanced Pigment Corrector ($90, skinceuticals.com), Garnier Skin Renew Clinical Dark Spot Overnight Peel ($19.99 cvs.com).
5. A DISCOLORATION ANTIDOTE. A problem-specific botanical based cream can neutralize blotchy or bruised skin. If you're ruddy, chapped or rosacea fueled go for essential fatty acids from fruit and nut oils. If black ice spills or slips on wet stairs have left black and blue marks a combo cream of arnica, glycolic acid and ceramides solves all. Try : Jurlique Calendula Redness Rescue Restorative Treatment Serum ($54, jurlique.com), Dermend Moisturizing Bruise Formula ($22.99, cvs.com).
6. AN AHA PEEL MASK. A once a week 15 minute glycolic acid gel mask ramps up exfoliation but is made for grownups rather than teens with zits and blocked pores. Seeing actual gunk and cellular debris roll off is still so satisfying. Try : Neova Serious Glypeel (Peel- Off Mask ) ($56, neova.com), Ole Henriksen Lemon Strip Flash Peel ($48, sephora.com).
7. TROUBLE SHOOTER MAKEUP. Tinted moisturizer with SPF 30 evens out skin tone and texture but protects against aging UVA rays that thrive in winter despite the chill, clouds and snow. Instead of going for more coverage let the "lite" multi-tasking formula add a youthful glow. Try: L' Oreal Paris Age Perfect for Mature Skin BB Cream Instant Radiance ($16.99, lorealparisisa.com), Strivectin Clinical Corrector Anti-Aging Face Tint Broad Spectrum SPF30 ($39, strivectin.com).
Become a fan of these star players. Redemption is within your reach.
For more beauty & fashion tips check out The Wardrobe Wakeup, Your Guide to Looking Fabulous at Any Age by Lois Joy Johnson ($14.55,amazon.com).
Photo Credit: iStock