Aging Differently in Good Jeans
By Dian Holton , May 31, 2013 06:50 PM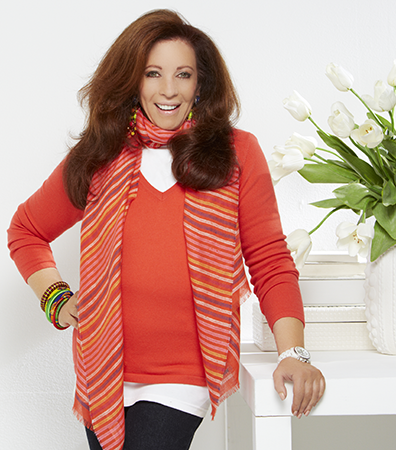 Jeans - the iconic American clothing item found in most closets - continues to dominate the apparel world in all age categories. From stonewashed to true indigo, ripped or creased, skinny to boot-cut, the 1873 clothing invention comes in whatever style your heart desires. You can dress it up with a blazer and a button-up woven shirt for casual Fridays and dress them down by adding a blousy top for dinner with friends. Jeans that fit right and styled with accessories can you elevate your look and bring out confidence you didn't know you had - no matter your age.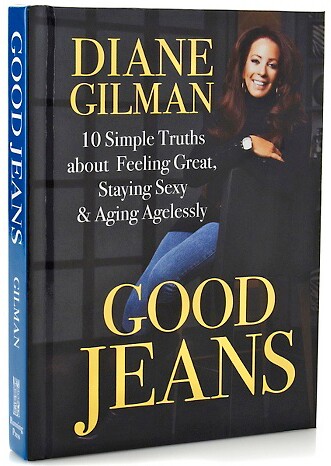 Speaking of jeans and self-esteem, I had the pleasure of chatting with enthusiastic designer Diane Gilman, 67, about her new book Good Jeans: 10 Simple Truths About Feeling Great, Staying Sexy & Aging Agelessly. She writes about reinventing herself after age 60, negotiating aging and selling jeans to middle-age women via Home Shopping Network (HSN).
When she was in her 20s, Gilman was "fit and fine," as my dad likes to say. She had a successful career styling rock stars such as Janis Joplin and Jimi Hendrix. Cher, another one of her clients, once bought everything in her California boutique, which caused Gilman to temporarily close to make new garments. She launched a successful washable silk line and became a TV-selling personality in the very fashionable New York City. While it may appear life was good, eventually it began to take another route.
Gilman got married and began experience some life-changing events. Her husband died when she was in her 50s, which caused her to stop in her tracks and literally give up. Depression kicked in she pacified herself with food. Eventually she came out of long grieving period, albeit 60 pounds heavier, and realized that she needed to take control of her life. So she became her own favorite project.
Determined to "age differently" as she says, Gilman set some goals: lose weight, define her purpose, and work on bringing "her sexy back." She took a hard look in the mirror and asked herself who she wanted to be. "I thought about a lot of roles like 'granola grandma earth mother,' but honestly 'glamorous older woman' fit me well. When I made the choice, I thought I don't have anything to wear. Everything I had was for a much bigger person and for someone who was trying to camouflage herself. I wanted to come out of hiding." Gilman searched for an anchor wardrobe piece and decided on sexy "rock inspired" jeans, which she couldn't seem to find to fit her more mature body. "No one was making jeans for older women and I was 57. I recognized that there was huge spot for baby boomer women's clothing-especially in jeans."
Gilman decided to use herself as a model to design and create a pair for herself. Instantly they were a hit. With the help of HSN, she launched her DG2 jeans on the network and blew the numbers out the water - 5,000 pairs of jeans in two minutes. It was clear that other boomer women needed jeans that fit their bodies.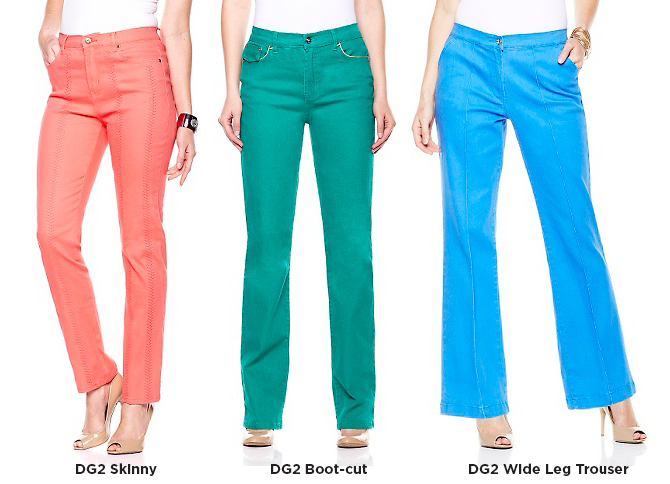 Gilman is now HSN's most successful apparel designer, selling more than $150 million in jeans internationally. Rocking her DG2 skinny jeans religiously, she travels constantly promoting her brand and speaking to women about making the most out of their later years.
"Everything opened up for me after 60," Gilman says. "I've opened up myself to new possibilities."
To purchase a copy of Diane Gilman's book click here and DG2 jeans click here.
Feel Great. Have Fun. Be Stylish. Share your fabulous jean stories with us via the comment box below. Also f ollow Dian on Twitter .
Gilman photograph by Bryan Kasm