And the Beauty Award Goes to...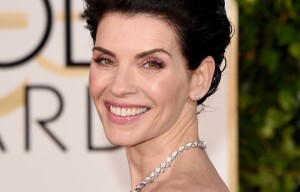 Love to gawk at award shows? Me too.

But watching the Golden Globes Sunday night, I longed for those mic-toting yentas on the red carpet to ask some beauty questions for a change.

Whereas award-season fashions can seem light years away — honestly, how many of us rush out to buy Gucci gowns the next day? — makeup is something most women can relate to. So celebrity interviewers, please accept my suggested question list (you're welcome!) for the Oscars five weeks hence: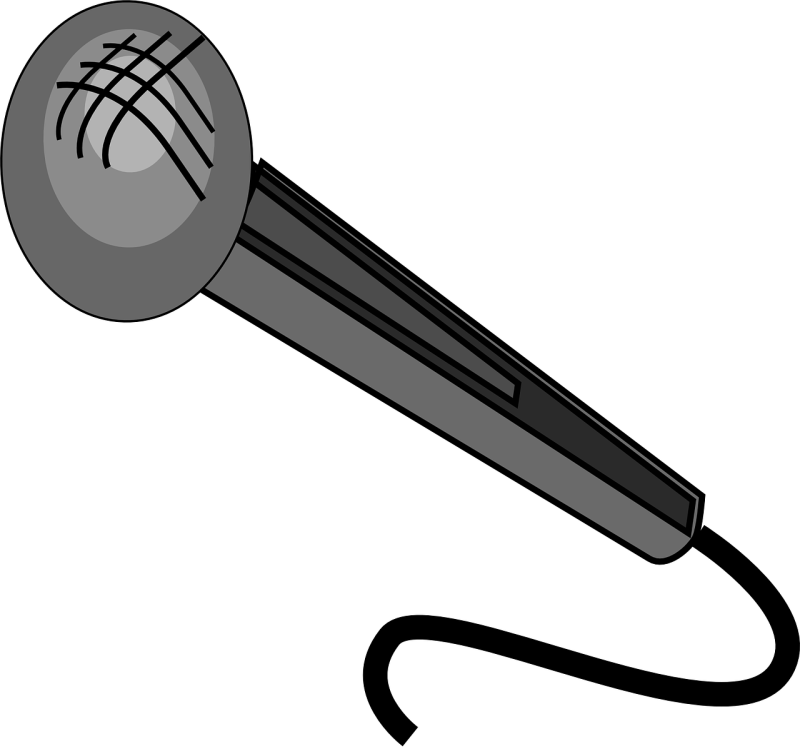 What lipstick are you wearing tonight?

That smoky eye looks fab — how long did it take your makeup
artist?

Your skin looks luminous; foundation name, please?

Recently I put those queries to some beauty-industry insiders, hoping to learn the Secrets of Red-Carpet Pulchritude so clearly known by the likes of Julianne Moore, Christine Baranski, Allison Janney, Patricia Arquette and Juliana Margulies. Here's what my sources revealed: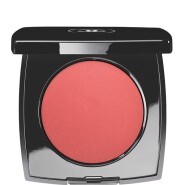 Have the guts to wear full-coverage foundation. Every star worth her Spanx knows this is the secret to faking fresh-looking skin. First, prime your face with moisturizer or facial oil and eye cream. Now blend foundation from the center of your face outward. Be gentle but firm; really press the makeup into your skin. (Overly delicate blending almost always produces a masklike or cakey effect, because it leaves product sitting on the surface.)

Instead of your fingers, try something that makes it easier to vary coverage: A makeup sponge or foundation brush helps you thin the makeup toward the jaw, hairline and lips while still attaining full-strength coverage on brown spots, the nose and around the nostrils. (And, of course, as camouflage for under-eye circles or blemishes.) Try, for example, Revlon ColorStay Whipped Creme Makeup or Laura Mercier Creme Smooth Foundation.

Use cream blush for a healthy, sexy glow. The idea here is to look like you just had great sex — or like the winning envelope contained your name. (Argue amongst yourselves about which is better.) Cream blush, blended high on the apples and out onto the upper ledge of your cheekbones, warms up your entire face. I have it on excellent authority that Jennifer Aniston's makeup artist used Chanel Le Blush Creme de Chanel in Intonation, while Naomi Watts's used L'Oréal Paris Visible Lift Blur Blush in Soft Peach.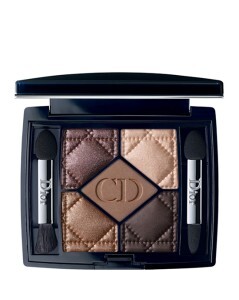 You can never wear too much brown eye makeup. Just keep layering and building up eye shape and color for definition. Smoky browns work for every age, but older eyes in particular benefit from the pigment's firming, lifting and restructuring effects. Apply your darkest browns at the lash lines, then use medium browns in the crease and on lids. Don't be afraid to play with textures and shades: To achieve extra sparkle, for example, you can apply shimmer and metallics over mattes. And don't worry if you go overboard, because reversing the process — that is, applying mattes over shimmer and metallics — will take the sizzle down a notch. Touch up smears in progress with a Q-tip dipped in non-oily eye-makeup remover or foundation. FYI, Julianne Moore powered up her peepers at the Golden Globes with L'Oréal Paris Infallible Eye Shadow Crayon in Impressive Brown, while Emily Blunt wore Dior 5 Couleurs Eyeshadow in Cuir Cannage #796.

>> Get travel discounts with your AARP Member Advantages.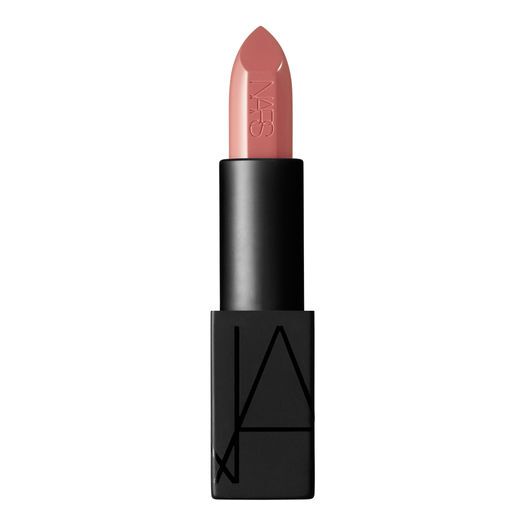 Go nude for youthful-looking, stay-put lips. Apply lip pencil to "correct" a thinning or asymmetrical upper-lip border, but then use the same liner to fill in your entire mouth. This works as a base to lock in lipstick — no more "ring around the mouth" after a few beverages!

Nude lips ruled at the Globes, by the way, with the occasional red exception: While Ava DuVernay wore Nars Audacious Lipstick in Raquel, for example, Jennifer Lopez went with Giorgio Armani Smooth Silk Lip Pencil #1, topped by L'Oréal Paris Infallible Pro-Last Lipcolor in Neverending Nutmeg. (Whichever topcoat hue you select to rival them, however, just keep in mind that lip-toned liner is the key.)

For more tips on prepping for your own red-carpet moment, take a look at The Makeup Wakeup: Revitalizing Your Look at Any Age, written by yours truly and Sandy Linter.

Photos: Jason Merritt/Getty Images; pixabay; chanel.com; bloomingdales.com; narscosmetics.com

Also of Interest



See the AARP home page for deals, savings tips, trivia and more