Beauty Trends We'd Like to See in 2015
When Kim Kardashian and her sizable assets showed up on the cover of Paper magazine last week, it didn't quite "break the Internet," as the publication had promised. But by flipping our current ideal-body imagery from lean to lush, it smashed a beauty mold that hasn't held water for some years now.
Just one look — at the likes of Beyoncé, Christina Hendricks and Sofia Vergara, for starters — was all it took to remind me that a generous booty and big boobs are back in vogue again. All three of those stars have stepped into the heels of Voluptuaries Past (Sophia Loren, Elizabeth Taylor and Raquel Welch come to mind). It's enough to make me hope that plus-size will revert to being just another size, not an outlaw category.
>> 6 Steps to Going Gray and Achieving That 'Silver Fox' Glow
Indeed, what would happen if some of our other 50-plus beauty-and-style dreams came true? Here are five I'd love to see come to pass by 2015. You, too?
Gray to go. Why can't Clairol, L'Oréal Paris or even John Frieda come up with a line of gray hair dye that would simplify and accelerate going from a processed blond, brown or red to a gorgeous silvery gray? Millions of women 50-plus would dye for this chance to give up the grow-out.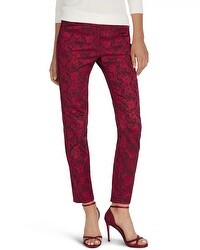 Mid- to high-rise ankle jeans and pants come back to stay. Though pant-length trends come and go, this flattering proportion should be a forever thing — like trench coats, say, or long-sleeved tees. The cropped length suits any kind of shoe, requires no extra tailoring and is comfy. That lets us go to meetings, dine out, drive, hit a movie or whatever without having to hike up our waistband each time we stand up. Try, for example, White House Black Market Jacquard Ankle Pant.
Celebrity PSAs encourage healthy lifestyles. I realize we'll probably be stuck with "If you see something, say something!" for a while longer yet. But wouldn't it be wonderful if it could be leavened by Madonna crooning "I love egg-white-and-kale omelettes" over the intercom at the A&P? What if Starbucks piped in Jane Fonda urging us to "Take the stairs — your butt will thank you!"?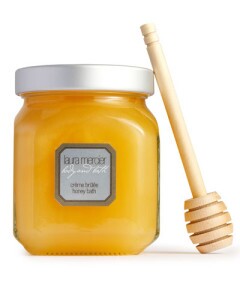 A bigger, better choice of grownup bubble bath. While hundreds of body washes, shower gels and body lotions cram drugstore aisles, there are slim pickings for the tub. Hey, beauty execs! Women over 50 love a quiet soak; it's one of our favorite ways to de-stress. Low-cost lavender-scented Epsom salts and Mr. Bubble live on, but why not take the creativity that gave us 10,000 nail-polish colors and apply it to suds and oils? Until then, we'll splurge on Laura Mercier Creme Brulee Honey Bath, Jo Malone London English Pear & Freesia Bath Oil or Library of Flowers True Vanilla Bubble Bath. Ahhhh!
Retail stores and websites lose the snark. Yoo-hoo, big fashion brands: Who else but us can show you the money? With both the New York Times and Women's Wear Daily reporting that boomer women far outspend other generations, now's the time to act — and be — more inclusive. And don't worry, adding at least a few mature models to your online sites won't make you appear outdated: We like looking modern and youthful, not traditional and mature.
For more beauty and style tips for women age 50-plus, check out my Wardrobe Wakeup: Your Guide to Looking Fabulous at Any Age.
Photos: Sophia Loren: Hulton Archive/Getty Images; Sofia Vergara: Frazer Harrison/Getty Images; whitehouseblackmarket.com; neimanmarcus.com
Also of Interest

See the AARP home page for deals, savings tips, trivia and more