Can High-Tech Gadgets Get Us in Shape?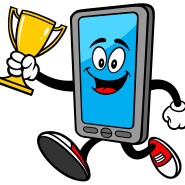 Think of all the excuses you give yourself not to exercise:

No time
Working late
Too cold
Too rainy
With my hair in this state? You must be joking!


Now counterbalance that with all the reasons why moving your body should be as automatic a part of your day as brushing your teeth:

Better health
Lower weight
Less disease
Health numbers — for cholesterol, blood pressure, etc. — that put a smile on your doctor's face.


One of the biggest reasons why people stop exercising too soon is that they don't see results quickly enough. That makes them give up before they've barely gotten started. It's a catch-22 that has dollar signs swimming before the eyes of marketers of everything from gym equipment to exercise gear to diet books.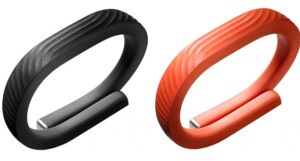 Rather than promoting old-fashioned discipline (eating less) and the fitness basics that truly work (walking, running, push-ups), companies are offering technological marvels — such as the Fitbit, the Garmin Vivosmart and the one I'm sporting this moment on my wrist, the Jawbone UP24 (above) — as "magic bullets" for improved fitness and health. Never mind their cost, which can be north of $100; what you want to know is Do they work?

Well, maybe.

I enjoy deliberately working out, but some days zoom by so fast that when evening rolls around I realize I haven't gotten any exercise other than walking the dog and doing errands. It bums me out — until I glance at my iPhone and see a different story. Thanks to my Jawbone UP24 wristband — which calculates steps taken, calories burned and a whole lot more — I'm able to view a complete record of my day's activity, which often shows that I actually moved my body quite a bit! This comforts me that even on a non-workout day, I still managed to get around. It also encourages me to keep moving my body, even in non-concerted ways, because I know my wrist gadget will "give me credit" for it.

Whether or not you use a high-tech gadget in your fitness regimen, here are some tips on how to live a healthier life:

Walk 10,000 steps per day. Each step you take brings you three feet closer to better health. Build up to 10,000 steps if need be — after all, that's nearly six miles. Then, once you have, try adding a few stretches of gentle running.
Get a pedometer. It's motivating to count your steps during the day. You could take the low-tech route with a simple and inexpensive pedometer, or go high-tech with a Fitbit or a UP24 wristband. The latter two monitor the number of steps you have taken, the number of calories you have burned, and even the hours — and type! — of sleep you have logged.
Tell the world you're on a fitness crusade. Go to stickk.com and make a public proclamation that you intend to get in shape. The more people you tell about your planned fitness program, the more motivated you'll be to start it — and stick to it.
Look for excuses to move your body. Walk or bike to work. Get a dog. Take the stairs. Think of all the ways you can to keep moving. (And let me about any you're especially proud of!)
Build up your core strength. You can work out your entire body and develop stronger bones in 15 minutes a day. Watch this video to see how.


>> Get discounts on electronics with your AARP Member Advantages.

I can't deny it: I love my fitness wristband! The end of the day finds me either gloating (look how many steps I took!) or goading myself to do better tomorrow.

Looking for last-minute gift ideas for the techie in your life? Check out the special "Tech 2015" section in the December/January issue of AARP The Magazine. Or watch the video below, where I mention a few of my favorites:




Photos: © Larry Rains/istockphoto; Clubic













Also of Interest



See the AARP home page for deals, savings tips, trivia and more.