Chin Up! It's Time We Felt Good About Our Necks
I rescued my neck from the aging-lady shelter five years ago.

Now, after years of neglect - no sunscreen, only occasional swipes of moisturizer - "she " appears to be responding well to treatment. Thanks to her, I can literally and figuratively hold my head high.

If you 're anything like me - a "late-neck-care boomer " - then chicken skin, wattles and age spots on your once-swanlike stalk may be driving you nuts. Do you look in the mirror and re-create what used to be by pulling back the skin and squinting?

Two of my friends recently had their necks "done," but now the contrast only draws attention to their faces. Before you know it, they'll be on to a boob lift and a tummy tuck. Where does it all stop?

Chin up, girlfriends! I can think of plenty of nonsurgical solutions: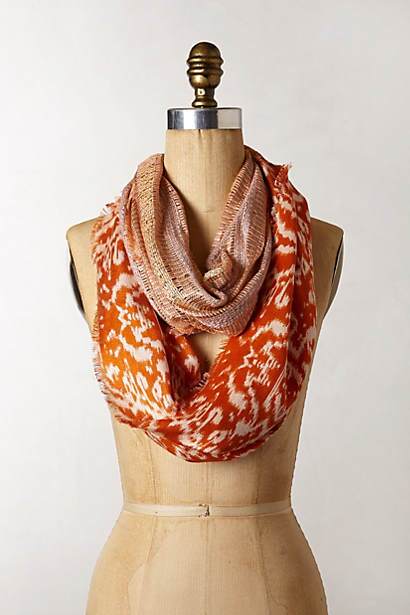 Think of your neck as part of your face. Many of us have applied cream and sunscreen to our faces for years, leaving our necks to fend for themselves. Urk! The neck should have been part of our facial routine from day one. Why? Because the skin covering the neck is thinner than that covering the face. In addition, the neck has relatively few sebaceous glands and is usually exposed, making it a prime target for damaging ultraviolet rays.

How low should you go? Special neck creams are available, but they are essentially clever marketing gimmicks. Use the same "de-aging " stuff on your neck that you do on your face. Indeed, starting today apply all face serums and creams day and night from your hairline down to your bra. And never skip that broad-spectrum SPF 30 if your day cream lacks one. Your neck will look more youthful - by which I mean more evenly matched to your face. Try any of these: L'Oreal Paris Age Perfect Cell Renewal Night Cream or L'Oreal Paris Glow Renewal SPF 30 Lotion (both from lorealparisusa.com); Lancome Bienfait Multi-Vital SPF 30 or Lancome Bienfait Multi-Vital Night (both from lancome-usa.com).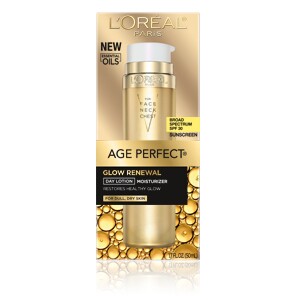 Consider the B word. Who has the time (two weeks' recovery) or the money ($10,000+) for a neck-lift? And round-the-clock turtlenecks are no way to live. If you're willing to go the Botox route, however, see a board-certified dermatologist about injections; these can soften the prominent, ropey neck cords created as the platysmas - two broad, thin muscles that extend from the upper part of the shoulder to the corners of the mouth - weaken with age, forming a distressingly noticeable "V. " In the hands of a skilled practitioner, Botox can restore a more youthful-looking neck and temporarily sharpen your jawline. (Full disclosure: I've had this done for special occasions; it usually lasts about three months.)

Stock up on infinity scarves. Soft, lightweight "infinity " scarves (so named for their circle shape) drape perfectly, leaving no loose ends to tuck in and requiring no particular styling skill. One of the hottest fashion trends for women over 50, they create an eye-catching diversion, framing face and neck in a soft cowl. They also extend the length of your neck rather than hiding it. Try something like the Two-In-One Infinity Scarf in pink/black (target.com), L'Orangerie Infinity Scarf (anthropologie.com) or Scarfand Oil Painting Print Infinity Scarf (amazon.com).

For more beauty and style tips for women age 50+, check out my Wardrobe Wakeup book.

Photos: anthropologie.com; lorealparisusa.com