De-Age With Downton Abbey
No one loves Downton Abbey more than us. The last episode just aired and we're already having withdrawal symptoms. We're infatuated with the take-me-away storyline, the cliff-hanging relationships, the Maggie Smith zingers and last but not least the romantic feminine looks. Not a leather jacket, legging or nail decal in sight. Instead Elizabeth McGovern, 51, as Cora, Countess of Gratham and Shirley MacLaine, 78, as mom Martha Levinson make us crave Twenties inspired chemises, floaty blouses, low heels and bobs. There's a nostalgia yen going on with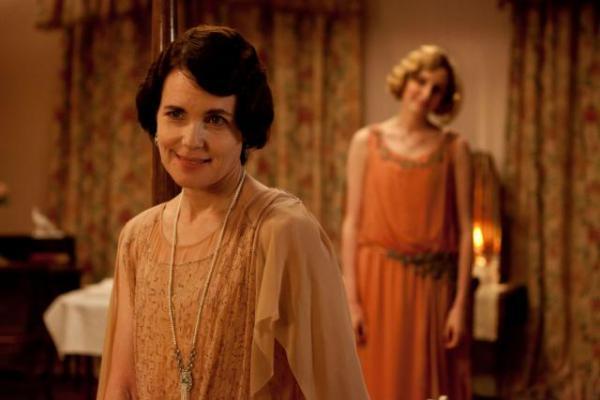 women 50+ and it's not for minis or backpacks. Here's how to lose a decade, gain some style and keep Downton going till next season:
DE-AGE LONG HAIR WITH A BOB. Seriously, even Nicole Kidman, 45, Teri Hatcher, 48, and Jodie Foster, 50, have gone glam with a chop and it's time to stop holding on to your long hair. Yes, I know some Downton babes pinned their long braids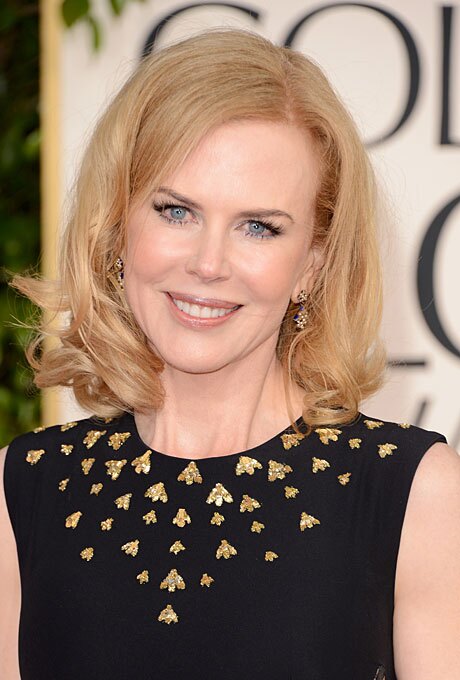 up in a faux bob but eventually they all gave in. A bob makes your neck and entire silhouette look longer and sleeker. Even a "LOB," better known as a long bob, shapes you up fast. Choose a curly bob that is big and bouncy (newsiest), or a sleek classic look with or without bangs. Don't go overboard with layers or a weird asymmetrical cut no matter what your stylist says. Throw in a few hot rollers and use a "lite" styling mist.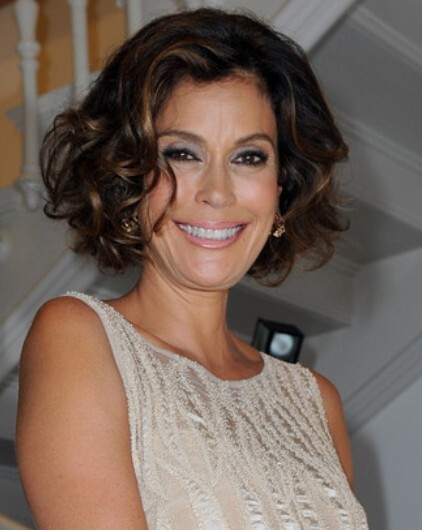 Try: John Freida Luxurious Volume Fine To Full Blow-Out Spray ($8.99, target.com).
SWAP YOUR T-SHIRTS FOR BLOUSES, LEOPARD FOR LACE. Silky tops that drape gracefully are back in a big way. Just wear those bow and retro blouses irreverently --with your jeans for daytime or tuxedo pants for evening like Charlotte Rampling, 67 . Dig out your back-of-closet oldies and snip the shoulder pads. If your blouses are sheer, or flab and muffin tops have you worried, simply layer them over a body-shaping camisole like the Yummie Tummie Girlfriend Tank ($48, nordstrom.com). Keep lace looking youthful by sticking to contemporary stretch lace in sheaths or pencil skirts. Try: the Diane Von Furstenberg Zarita dress with 3/4 length sleeves ($325, bergdorfgoodman.com). Both the nude or black are amazing whether you're a size 6 or 14.
DITCH YOUR PLATFORMS FOR LADYLIKE KITTENS. Low elegant heels in nude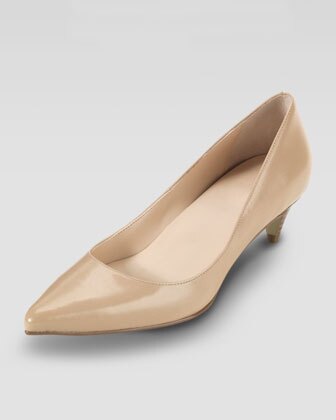 with tapered toes do everything you think stilettos and platforms do ...only painlessly. They elongate your legs while looking elegant and chic. Learn to love gliding around in 1 to 2 inch heels --no more gel inserts, stashes of Band-Aids in your bag, or changing to flats! Try Isaac Mizrahi New York "Gabriel" pumps ($129.95, nordstrom.com ), Cole Haan Air Julianna pumps ($148, neimanmarcus.com) or the Jimmy Choo "Aza" pumps ($525, nordstrom.com) for a lift.
And this should hold you 'til season 4!
For more beauty and style tips for women 50+ check out my new book The Wardrobe Wakeup, Your Guide to Looking Fabulous at Any Age by Lois Joy Johnson ($13.64, amazon.com).
Photo credits:
Shirley MacLaine in Downton Abbey: www.huffingtonpost.com
Elizabeth McGovern in Downton Abbey: amarillo.com
Nicole Kidman: brides.com
Teri Hatcher: pophaircuts.com
Charlotte Rampling: www.thetimes.co.uk
Cole Haan nude pumps: neimanmarcus.com