DESIGNER SPOTLIGHT: Norma Kamali
Visionary. Icon. Pioneer. Those are the adjectives often associated with powerhouse American designer Norma Kamali, 67, who with 30+ years of design experience continues to evolve her eponymous fashion company. Kamali, who has been lauded with a plethora of style awards - from the Council of Fashion Designers of America to the Fashion Walk of Fame - remains a constant on today's fashion scene. She is no longer just known as the creator of the red bathing suit Farrah Fawcett wore or the woman who helped revolutionize shoulder pads. Kamali is an innovator. After a successful partnership with Walmart in which she was the retailer's top online clothing brand, Kamali had an idea to re-create a similar $100 or less line for her own brand. We invited the fashion trendsetter to talk about the collection and why you should be interested.
What was the inspiration behind Kamali Kulture line?
Kamali Kulture is a collection of timeless styles under $100 and a size range from 0-18. The collection is meant for a global marketplace and is democratic, meaning it is meant for all women. Real women have lives that are not necessarily based on the latest fashion trends of the moment, but on styles that are an investment in a wardrobe that will empower them to present an image of smart - not see the clothes first, but the total appearance. Timeless style is more important than fashion. The Kamali Kulture collection enhances women and also empowers. Fashion is meant to be exclusive, saying you are not thin enough rich enough or pretty enough. Kamali Kulture is the exact opposite. Click on video below to see complete line.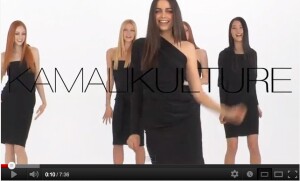 Can you name three pieces from your Kamali Kulture collection that every woman, particularly those 50+, should own?
1. The long sleeve side draped dress because everyone looks great in it.
2. The All-In-One because it is a sheath-style tunic that can be worn eight-plus ways, and is easy care, fun and practical.
3. The pinstriped suit, which includes the jacket with a pant or a skirt.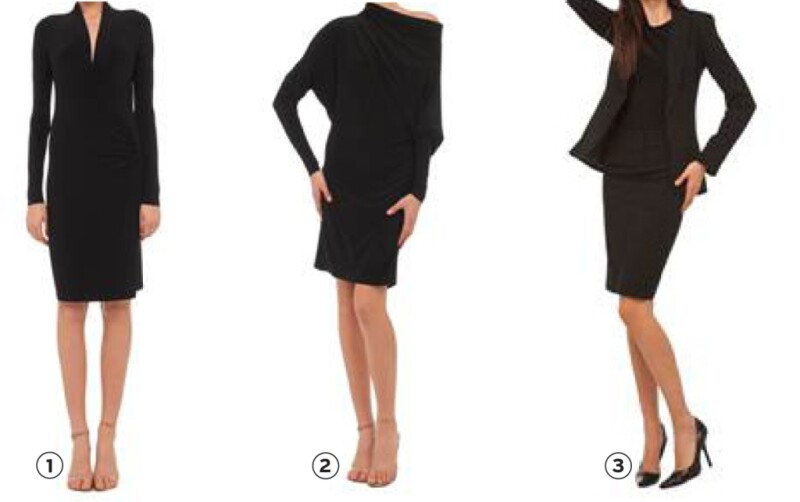 How do you typically like to design?
I start with defining the collection I am designing for and where and how people will find the styles. With the customer in mind, I think about the price range. After picking fabric, colors and prints, I then sit and sketch to the fabric. We make fit samples and outfit the samples together. Finally, I present the collection.
Who do you think evokes timeless style and why?
Audrey Hepburn and Jackie Kennedy are two obvious choices. And I must name a man- Cary Grant .
What can your fans expect from you in next year?
An expansion of Kamali Kulture in other areas, more wellness information to share, and fun, new uses of technology.
What's something your fans don't know about you?
How really obsessed I am with technology - and that it started with my first job out of school in reservations at Northwest Airlines. I worked on a UNIVAC computer, the first commercial use of computers in the mid-1960's.
What item can you not live without?
I always knew I could live without my possessions until I got my iPhone and iPad.
Which trend would you like to see go away?
Celebrity reality shows.
Feel Great. Have Fun. Be Stylish. What are your thoughts on Kamali Kulture? Will you be making a purchase? What technology are you addicted to? Let us know by leaving a comment in the box below. Also follow Dian on Twitter.
All images courtesy of Norma Kamali