DIY Younger-Looking Hands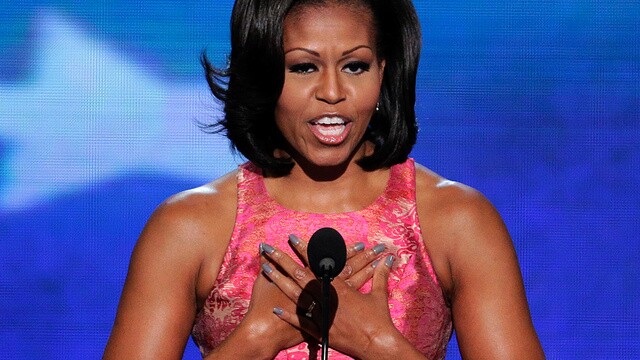 Hands provide good, bad and downright ugly "gotcha" moments for us. Good because we get to wear trendy polish that shows our ageless style attitude. Bad because despite whatever we do neck up --facelift, Botox, laser, filler --hands give away our true age. Ugly because if we do dishes, garden or brave the cold minus gloves, and skip hand cream or sun screen we're left with visibly rough, dry, wrinkled, spotty paws. You can go the dermatologist route with Radiesse, Fraxel and sclerotherapy to plump and clean up your hands, but it's super-pricey, time consuming and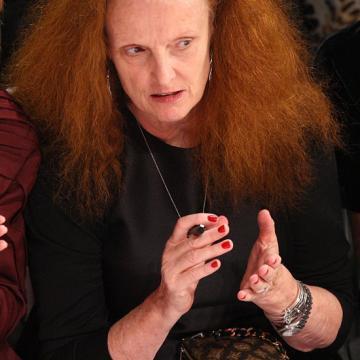 not exactly pain-free. Every woman in the news from Michelle Obama to Vogue's Grace Coddington makes statement nails a must-do. I dished with peer-pro Jan Arnold, co-founder of Creative Nail Design (CND) whose behind-the scenes runway teams start the hottest polish trends from New York to Paris. Here are three tips to transform your old mitts from miserable to marvellous and all by yourself!
PROTECT AND REPAIR ARE THE DAILY MANTRA. Don't let water, alcohol-based hand sanitizers, cold weather and sun take control. Arnold says "a combo of physical and chemical exfoliation brightens and softens hands. Granular exfoliants like sugar or salt, plus acids like citric, lactic or glycolic loosen dead skin cells. Daily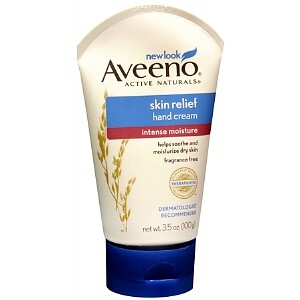 nail moisturizing with botanical oils like jojoba, almond, rice bran and vitamin E prevents dry tough cuticles and hangnails from forming." I agree! So try CND Special Edition Solar Oil Nail & Cuticle Conditioner ($5.75, nailsupplies.us) or massage in olive oil for a fast fix. Choose treatment hand creams with broad spectrum SPF 15 and ingredients like hyaluronic acid, glycerin, shea butter and petrolatum to lock in moisture. Try Aveeno Active Naturals Skin Relief Hand Cream Intense Moisture ($6.15, drugstore.com) and Clinique Even Better Dark Spot Correcting Hand Cream SPF 15 ($35, nordstrom.com). Stash tubes in your car, desk, bag and at every sink for convenience.
GET THE RIGHT NAIL LENGTH AND SHAPE GOING. Use an extra fine crystal file to shape nails and a gentle exfoliating buffer to smooth the nail surface before applying a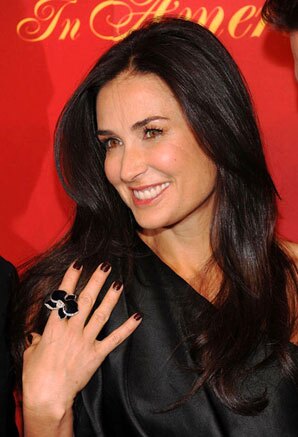 ridge-filling base coat. Arnold explained that two lengths work, "a short rounded square or a medium length almond shape." Short looks modern, youthful and chic on older hands craving really dark or bright polish. A longer almond shape can make short fingers and stubby hands look leaner and more elegant ...but no daggers please!
CLASSIC OR TRENDY? COLORS MUST FLATTER SKIN TONE. Nails are the fastest growing category in beauty now but say no to nail art, stick on patterns, gels (hard to remove, honestly!) and glitter (same story). Shimmery, slightly sparkly polish in lighter, pinkier shades looks healthy, radiant and fresh. Red is always fashionable and feminine. If your hands are rough, red, or vein-y stick to rosy reds, pinky-nudes, purples and violets. If they're more yellow in tone with brown spots choose golden reds, warm pinks, corals, rich chocolates and sunny nudes.
Now dig out your flashiest cocktail rings and bracelets let your hands do the talking!
Photo credits:
Michelle Obama: spoiledpretty.com
Grace Coddington: thirdage.com
Aveeno Active Naturals Skin Relief Hand Cream Intense Moisture: drugstore.com
Demi Moore: nailshine.com