Find Your Best Fall Handbag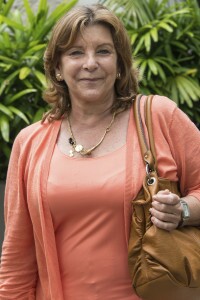 Call me a lazy schlepper, but all I ask from a handbag is that it carry everything I own, with nary a hitch or switch. The alternative — constantly dumping my infinite number of essentials and repacking them in various totes — is too horrific to contemplate.

It's also impractical, given my growing list of tech device take-alongs — iThis, iThat, Fitbits, noise-blocking headphones — and such new "must" items as bottles of hand sanitizer and extra pairs of glasses for every contingency: reading, working at my computer, watching a movie, driving or fending off the sun.

So you can see why choosing a new fall bag is not a task I take lightly. If you're in the market for one yourself, consider these options.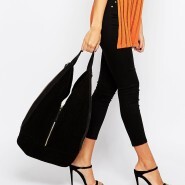 A jumbo bag. Many of us consider our handbag an extension of our closet and bathroom. We like being prepared for emergencies with think-ahead extras such as dry shampoo and facial wipes, a pair of Spanx, fold-up ballet flats, sunscreen and a snack or two.

Your best bet?

Conduct an in-store test-drive: Try loading the contents of your old bag into the new prospect, ignoring the dagger stares from salespeople as you do so. (If you're shopping online, simply pick a bigger, softer "hobo" bag. Not only do these drawstring-bucket styles adapt easily to being stuffed, but the ones in black defy stains.) Try something like Asos Leather and Suede Hobo, H&M Leather Hobo or Marc by Marc Jacobs Preppy Nylon Hobo.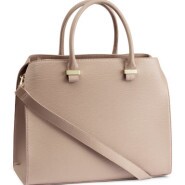 A work/job hunting/lifestyle bag with character. Even when you're wearing jeans and a blazer, a structured satchel or a flap-top tote sends a classy, businesslike message. Let an unexpected hue — steel-gray, dusty rose or taupe (like the H&M model at right) — hint at your trend awareness and contemporary thinking. (Not to worry. Those muted tones go with all your shoes and clothes.) The pockets and zippered compartments force you to be organized, while the rolled handles guarantee comfort. Options include H&M Handbag (shown here), Michael Kors Dillon East-West Saffiano Satchel or Zara Office City Bag.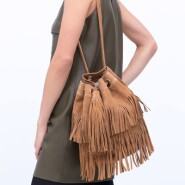 A trendy bag. The backpack as a style statement is back — and not just for millennials. Refined for grownup lifestyles with elegant, minimalist shapes in leather (both real and faux), it leaves you conveniently hands-free. Or, for a bohemian edge, choose a fringed shoulder bag like the one at left.

Whichever style you choose, you'll find it's just the thing to spark up last year's wardrobe. Consider such candidates as Asos Front-Zip Leather Look Back Pack, H&M Backpack With Fringe, Nine West Pammy Fringed Bucket Bag or Zara Fringed Suede Bucket Bag (shown above).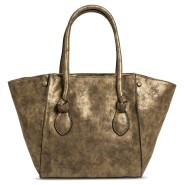 A car bag. You drive everywhere, so why shouldn't you have a roomy open-top tote that lets you rummage through it quickly at red lights? (Please don't be that person who must be honk-prompted on green, though.) A handbag like this accommodates everything from water bottles to a laptop and sits comfortably on the passenger seat without flopping over. Look for totes in statement colors or textures. Bonus shopping points are awarded for inner pouches designed to hold keys, parking-meter change, credit cards or ID. Zara Combined Shopper Bag in Red, Target Women's Tote With Knot Handles (shown at right), Banana Republic Olive Patent Larkin Tote, Gap Carryall Tote in Navy.

Get discounts on hotels, airfare, car rentals and more — AARP Member Advantages. »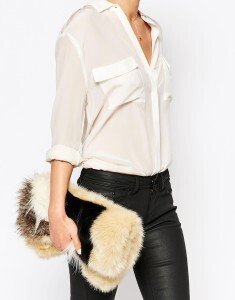 An unforgettable clutch. How many bars, parties, weddings or lunches have you left, only to realize your bag was still back there on that stupid table? That won't happen with a clutch bag with faux fur or extravagant beadwork — which makes it nearly impossible to forget. Look for the sort of trendy, 1970s-vintage bohemian look achieved by models such as the River Island Faux Fur Clutch (left) or Berry Beaded Mandela Clutch.

Photos: Juanmonino/iStock; us.asos.com; hm.com; zara.com; target.com; us.asos.com

Lois Joy Johnson's new collection of beauty and style tips for women 50 and up, The Woman's Wakeup, will appear in December.



Also of Interest

See the AARP home page for deals, savings tips, trivia and more.