Have You Been Cheating ... on Your Sunscreen?
En español | Women — even smart ones like you and me — cheat on their sunscreen.
Only 40.3 percent of women ages 55 to 64 regularly use sunscreen on their face and other exposed skin, says a new CDC study published in the Journal of the American Academy of Dermatology on May 19.
The timing is apt, for the Skin Cancer Foundation has designated this Friday (May 22) as "Don't FryDay." (Get it?) It's a cute marketing ploy, but it's backed by a sobering prediction: An estimated 73,870 new cases of malignant melanoma — and more than 2 million basal- and squamous-cell skin cancers — will be diagnosed in the United States in 2015.
So what better time to shine some sunlight on a few fallacies about solar exposure?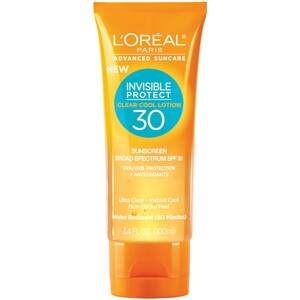 But I look younger and healthier with a tan! Uh, not necessarily! But since we will always probably secretly believe we do, why not let a drugstore self-tanner "fake the bake"?
One of the strongest reasons to cross "sunbathe" off your to-do list this summer is also the most universal: Skin cancer does not distinguish between a pale complexion and a dark one. African American, Hispanic, Asian or mixed-race women are every bit as vulnerable to harmful ultraviolet (UV) solar rays as women with light skin. Daily broad-spectrum sunscreen is therefore a must for all; UVA (aging) rays and UVB (burning) rays both contribute to skin cancer.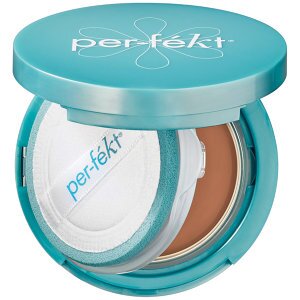 But I'm just going out for the mail. Like calories, every bit of exposure to the sun's rays counts. According to Florida dermatologist Susan Weinkle (a member of the American Academy of Dermatology), "You get lots of sun just doing daily activities — walking to the car, running errands, that sort of thing. You don't have to lie on a beach [to damage your skin].
"Women 50-plus need to realize that the chest, neck, hands, arms and forearms are very susceptible to UV light and skin cancer. Stand naked in front of a mirror and you'll see a big difference between exposed areas and those normally protected by clothing." Then smear a lotion with sun protection factor (SPF) everywhere that shows. Possible applications include: L'Oréal Paris Advanced Suncare Clear Cool Lotion SPF 30, Neutrogena Ultra-Sheer Dry Touch Sunscreen SPF 30 or La Roche-Posay Anthelios 50 Daily Anti-Aging Primer With Sunscreen.
Get discounts on hotels, airfare, car rentals and more — AARP Member Advantages. »
I just want de-aging benefits, not more products. OK, then simplify: Look for a single super-moisturizer or beauty balm/color-correcting (BB/CC) cream that combines broad-spectrum sun protection with skin-freshening ingredients such as niacinamide, peptides, retinol or vitamins C and E. Some potions to ponder: Olay Total Effects FeatherWeight Moisturizer With Broad-Spectrum SPF 15, RoC Multi Correxion Lift Anti-Gravity Day Moisturizer With Broad-Spectrum Sunscreen SPF 30, Aveeno Naturals Positively Radiant CC Cream or Perfekt Skin Perfection CC Creme SPF 30.
But my makeup has an SPF factor. Even makeup that contains sunscreen requires touch-ups every two hours to protect your skin. U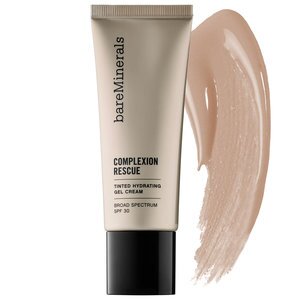 VA rays can penetrate the glass windows of your car or office; working from home (on an umbrella-shaded deck or screened porch, for example) does not provide complete sanctuary either. Choose a cream compact or tube makeup with built-in sun coverage that makes repeat layering cake-free — natural-looking, but thorough. Spend the season in: bareMinerals Complexion Rescue Tinted Hydrating Gel Cream SPF 30, Giorgio Armani Maestro Fusion Makeup Compact SPF 29 or Cover FX Total Cover Cream Foundation SPF 30.
I prefer to get my vitamin D from the s un. Getting a little "color" before you apply sunscreen is a bit reckless, don't you think? Until you first notice it, skin cancer grows slowly, silently and invisibly. Rebecca Baxt, a dermatologist who practices in New York City and New Jersey,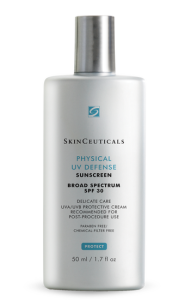 says: "Easily overlooked areas such as the scalp, toes, eyelids, lips, legs and corners of the nose are common targets for basal- or squamous-cell carcinomas." So yes, go natural if you must, but do it with mineral sunscreens containing titanium dioxide and zinc oxide. They're no longer chalky, as some were in the past — and they are kind to sensitive skin. Try, for example, SkinCeuticals Physical Matte UV Defense SPF 50, Avene Mineral Light Hydrating Sunscreen Lotion Face & Body SPF 50 or Neutrogena Pure & Free Liquid Sunscreen Broad-Spectrum SPF 50.
For more beauty and style tips for women 50-plus, please take a look at my Makeup Wakeup: Revitalizing Your Look at Any Age.
Photos: lorealparisusa.com; sephora.com (2); SkinCeuticals.com
Also of Interest

See the AARP home page for deals, savings tips, trivia and more